Top Ten Media Tutorials for December, 2022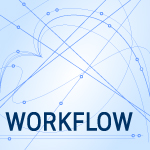 Here, in reverse order, are the top ten media tutorials for December, 2022 based on total views at LarryJordan.com. There are two lists here, one based on page views, the second by the number of comments. The difference in the two lists is striking.
Interesting statistics:
3 were published in December
6 were published in 2022
3 are seven years old or older
How many of these have you read? Feel free to add your favorites in the comments below.
---
Top Ten Media Tutorials for December, 2022, Based on Page Views
10. Where Does Adobe Premiere Pro Store Presets? (Sept. 27, 2020)
A list of folders where Adobe Premiere Pro stores settings and work files. These are the first place to look when you need to track down a missing file.
9. When Should You Upgrade to macOS Ventura? (Sept. 17, 2022)
First announced at WWDC 2022, macOS Ventura is filled with new features. Still, while this is exciting, the bigger question is: When should we upgrade? The answer is: Not immediately.
8. Counting Words for Voice-Over Timing. (May 15, 2011)
[This article has been consistently popular for over a decade.]  This simple table assists in determining how many words will fit comfortably in a specific amount of time; assuming a "normal" rate of speech.
7. What Makes a Monitor a Retina Display? (Oct. 2, 2022)
What I learned is that Retina is a registered Apple trademark, "[a marketing term] for which there's no concrete definition." But there's more to it than that.
6. Maximize Performance with an SSD RAID. (Oct. 29, 2022)
SSDs offer far faster performance and, when combined into a RAID, storage equal to spinning hard disks. But, there are traps to avoid. Here's what you need to know. (Featuring an in-depth technical interview with Tim Standing, VP Software Engineering, OWC.)
5. EQ: Warm a Voice and Improve Clarity (May 25, 2014)
[This is one of my most popular articles of all time.] This article describes how to warm-up a voice to make it sexier, and how to boost high-frequencies to make someone easier to understand. This tutorial demos Adobe Premiere Pro, Apple Final Cut Pro X, and Adobe Audition.
4. The Upgrade to macOS Ventura Went Fine — Mostly. (Dec. 17, 2022)
If you are wondering whether it is time to upgrade, 13.1 is a good place to start. Just give yourself time to get everything sorted once the upgrade is complete. Here's a detailed look at what to do, the problems I ran into and links for more information.
3. Warning: SSD and ExFAT Speeds are Much Slower in macOS Ventura & Reformatting Drive is Tricker. (Dec. 17, 2022)
macOS Ventura is significantly (masses of megabytes!) slower than macOS Monterey for both ExFAT- and APFS-formatted SSD drives. No one knows why. Worse, formatting drives is now harder than before. Here are the details.
2. Pick the Right Version of ProRes. (Jan. 11, 2015)
[This, too, is one of my most popular articles of all time.] This explains the differences between various versions of Apple ProRes and how to choose the right version of ProRes for your next media project.
1. For YouTube, Ads Matter More than Video Quality – or Communication. (Dec. 7, 2022)
For media creators, YouTube is both our best friend and worst enemy. Vast audience, miserable customer relations. Especially when it comes to copyright infringement. Tony's story illustrates the depth of this problem.
BONUS: For Video Editing Storage — How Fast is Fast Enough? (Dec. 9, 2022)
How fast does our storage need to be to edit video successfully? In other words: How fast is "fast enough?" Surprising, the answer is: Not as fast as you think. Here's what you need to know.
---
Top Five Media Tutorials Based on the Number of Comments for December
---
Bookmark the
permalink
.