Maximize Performance With an SSD RAID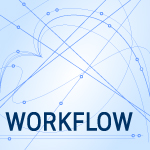 With the advent of the M1 and, now, M2 chips from Apple, the performance of our computers has never been better. Editing any video format 4K or smaller is no longer a big problem.
Except… fast as our computers are, if we don't have fast storage to go with it, much of that computing horsepower is wasted. It's like filling a water wheel with a garden hose – it will work, but you'll get much more work done if that water wheel is fed by a river.
In the past we used hard disk drives (HDD) as our primary storage. They didn't cost much, held a lot and transferred data pretty quickly; around 150-200 MB/second.
However, far too often, a single HDD wasn't fast enough for large frame size or Log media files, so we combined multiple HDDs into a RAID (Redundant Array of Inexpensive Drives). This quickly increased capacity and transfer speeds up to about 1,000 MB/second depending upon the number of drives, how the RAID was configured and how full the drives are. But, these RAIDs suffered from latency which made multicam editing challenging. They were also noisy and kinda big.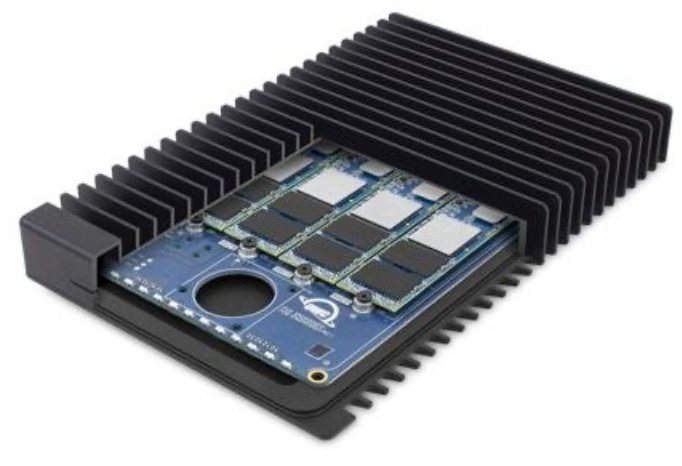 Next came SATA SSDs (Solid State Drives). One of these puppies was about 3X faster than a single hard drive, transferring data around 400 MB/second. They were also dead quiet, small and stayed reasonably cool. However, they only used one channel of a PCIe bus, which limits how fast they can transfer data.
The latest iteration of SSDs is NVMe (Non-Volatile Memory express). These can, depending upon configuration, transfer data up to 3,000 MB/second. These, too, are small and quiet, but unlike SATA SSDs, NVMe can use multiple PCIe channels for both reading and writing.
However, while SSD speeds increased, a single SSD still holds far less than a single HDD. While SSD speed is outstanding, we often need to combine multiple SSDs into a RAID to get the storage capacity we need for editing media.
RAID LEVELS
Just as with HDD RAIDs, SSD RAIDS can be configured into multiple levels, from RAID 0 to RAID 1+0. These levels provide differences in performance and data security.
RAID 0. This connects all drives into a single storage pool and combines their speed for maximum performance. However, if one SSD dies, you lose all your data. This is fine if you regularly backup your storage. But a disaster if you don't.
RAID 1. This mirrors the contents of one SSD to a second SSD. This is ideal for data security, but provides the slowest speed and smallest capacity. I don't recommend this for SSDs. Regardless of how many drives you have in your system, RAID 1 always equals the speed and capacity of a single drive.
RAID 4. This is the preferred configuration for SSD RAIDs by storing all parity data on a single SSD. This provides the fastest performance with the greatest capacity while still protecting you if an SSD dies.
RAID 5 & 6. These are optimized for HDD RAIDs, and not recommended for SSD RAIDs, because it spreads parity data across all the drives in the RAID.
RAID 1+0. This requires an even number of SSDs in the RAID. It combines the speed of RAID 0 with the data security of RAID 1. However, it does not offer the speed or capacity of RAID 4.
Here's a table that illustrates this more clearly.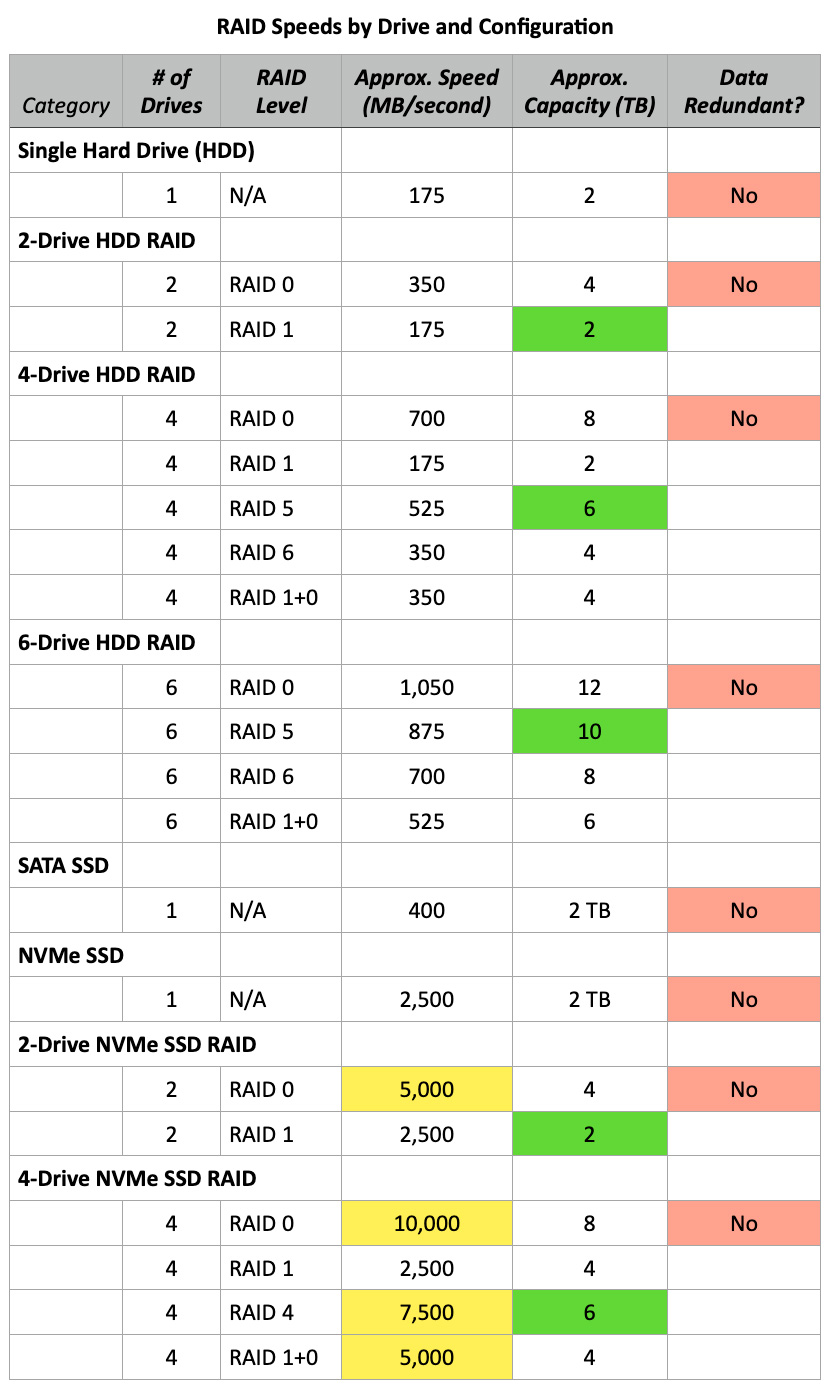 NOTES:
All speeds are approximate.
Storage capacity varies by drive, but the overall relationships remain the same.
Red boxes indicate formats which do not protect data if a drive fails.
Yellow boxes indicate RAID speeds faster than Thunderbolt 3 or 4 will support.
Green boxes indicate the RAID level providing maximum performance and capacity as well as protecting data in case one drive dies.
USE THE RIGHT CONNECTION PROTOCOL
When connecting an SSD or RAID to your computer, it is important that you pick a protocol that matches the performance. This means Thunderbolt 3 or 4 or USB-C. Any other USB version will be far slower than your SSD, impacting performance.
NOTE: Thunderbolt 2 can also work, but has half the data transfer rate of Thunderbolt 3 or 4. If performance is your goal, use Thunderbolt 3 or 4.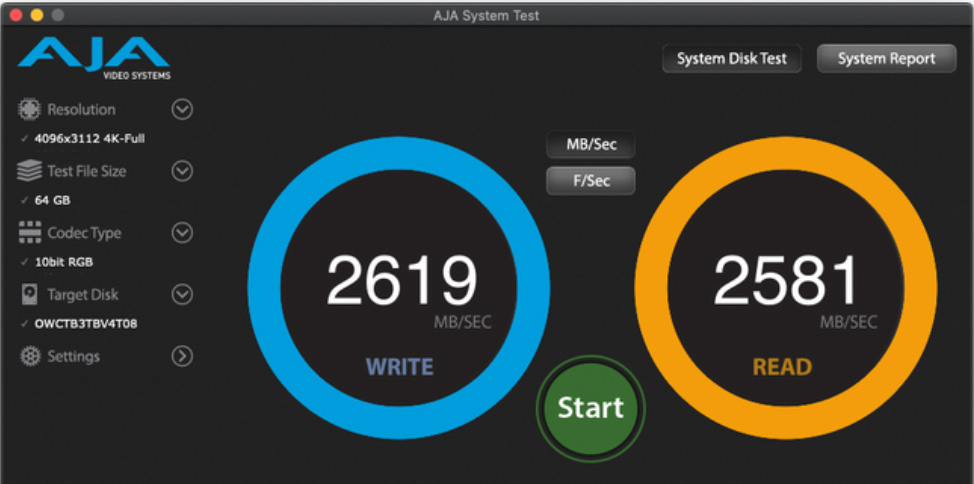 MAXIMIZING PERFORMANCE
Thunderbolt 3 or 4 limit maximum data transfer speeds to 2,800 MB/second (2.8 GB/second). Since that's close to the maximum speed of NVMe, I wondered why we would bother creating an SSD RAID in the first place.
For example, I was thinking of buying an OWC Thunderblade RAID, which combines up to four NVMe SSDs into a single unit. So, I contacted Tim Standing, VP of Software Engineering at OWC, to help me understand how to configure an SSD RAID.
DEFINING TERMS: A "blade" is a single SSD. A RAID contains multiple SSDs, generally four. The OWC Express 4M2 is an earlier stand-alone Thunderbolt chassis that contains up to four M.2 SATA or NVMe SSD drives. The OWC Thunderblade is a newer model stand-alone Thunderbolt chassis that holds up to four M.2 NVMe SSDs. All run on Mac and Windows systems. The OWC Accelsior is a PCIe card that plugs into PCIe slots on Windows or Linux PCs or the Mac Pro. Here's a link to OWC's SSD Raids.
Larry: A single NVMe SSD transfers data at almost 2.5 GB/sec. This approaches the maximum speed of Thunderbolt 3 or 4. What's the advantage of creating a RAID of NVMe SSDs, when we can't take advantage of the speed that a RAID of SSDs would create?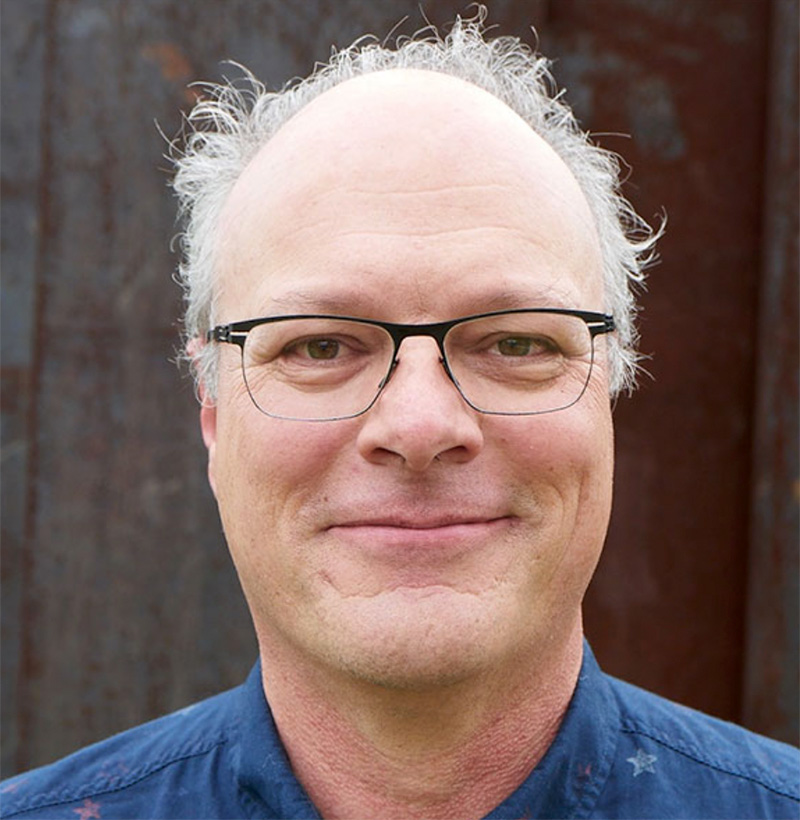 Tim: Yes, with NVMe M.2 blades it's possible to approach maximum Thunderbolt speeds with a single blade, which means that RAID will offer minimal performance gains. However, most RAID levels (0, 1+0, 4, 5) also combine blades to increase the capacity of the volume, which is larger than any single blade.
More importantly, RAID levels 1, 1+0, 4, and 5 also offer data safety features — if a single blade fails, your data remains safe. And if speed is critical, you can connect more than one enclosure, each to a separate Thunderbolt bus, to increase speed well above the performance of any single bus. This is a feature that isn't possible with hardware-based RAID solutions.
Larry: Wouldn't it be just as effective, yet far cheaper, to simply connect a single NVMe SSD to our computer than create an SSD RAID?
Tim: A single NVMe SSD would be effective for some customers, but the failure of that single blade could result in the loss of all data. As described above, a single blade limits potential volume size and performance.
Simpler is always better. If your entire working set of files fits on 2 or 4 TB and you back up every night, then one of our OWC Envoy Pro FX drives is the best way to go.
If you need more capacity or backup less frequently, you should probably be using a fault-tolerant RAID volume. Most of our customers are using the ThunderBlade or Flex 1U4 for installation on a DIT cart or one of the Accelsior 4M2 or 8M2 cards (see the next section) in a 2019 Mac Pro for audio or video editing or grading. VFX seems to be mainly done on Linux, and we don't have much of a footprint in that market, although the Accelsior 4M2 and 8M2 work perfectly in Linux.
Larry: Why not sell the Express 4M2 with PCIe SSDs, which are far cheaper than NVMe, yet, when RAIDed together would totally fill the bandwidth of a Thunderbolt 3/4 pipe?
Tim: We have been selling these solutions for over a year, [in] the Accelsior 4M2 and Accelsior 8M2. The 4M2 is almost 3 times the speed of Thunderbolt at 6 GB/sec read and write on RAID 0 (as measured with AJA System Test). It is an 8 lane PCI Gen 3 card and will use all the speed available in the 2019 Mac Pro, which is also PCI Gen 3.
The Accelsior 8M2 is a real beast as it uses 16 lanes of PCI Gen 4. On a 2019 Mac Pro using AJA System Test, we see speeds of 12 GB/sec with a RAID 0 volume. This is significantly faster than a single NVMe blade. In addition, you can create a 64 TB volume, much larger than anything available now in a single blade.
If you install 2 Accelsior 8M2s, you can create a 16 disk volume which will sustain 17 GB/sec using AJA System test and if you are on a PC with PCI Gen 4 running Windows, you can expect to see 20 GB/sec from a single Accelsior 8M2.
Larry: My understanding is that RAID 5 is preferred for HDD media to provide maximum capacity and data transfer speed, while still protecting data in case one hard drive dies. What's the recommended configuration for SSD RAIDs and why?
Tim: We recommend RAID 4 for RAIDs with SSDs. The implementation of the write code for RAID 4 and RAID 5 in SoftRAID is identical, there is never any speed difference. I did this to make the coding simpler which minimizes the chances of introducing bugs. This also means the read performance [of RAID 4 or 5] is exactly the same.
For reads, RAID 4 is always going to be faster than RAID 5 when the sum of the speed of all the individual storage devices is faster than the speed of the bus they are connected on. For example, let's take a ThunderBlade, 4 NVMe blades connected over Thunderbolt. Each blade can transfer at 975 MB/sec (the Thunderblade uses only one PCI lane per blade), so the aggregate speed of the 4 blades reading at the same time is 4 * 975 MB/sec = 3.9 GB/sec, but the total storage bandwidth of Thunderbolt is 2.8 GB/sec. This means the blades can always supply data faster than the Thunderbolt bus can transfer it.
Remember that a RAID 4 volume has a dedicated parity disk whereas RAID 5 spreads the parity data over all the disks. So if I read from a 4-drive RAID 4 volume, I can just skip the parity data and read from the 3 data disks, 100% of the data I read is file system data. With the same drives configured as RAID 5, I have to read from all 4 drives and then discard 25% of the data, the parity data which I don't need unless one of the drives has failed. This means that only 75% of the data I read is file system data and my expected performance is 75% of the total data transfer rate from the drives. This means that a RAID 5 volume [for SSDs] should be about 75% of the speed of a RAID 4 volume created with the same drives. In practice, we see that it is about 80%.
One quick note about all the speed numbers I have used above. These are the theoretical maximum numbers and don't take into account things like driver latencies, file system overhead and the time it takes each NVMe blade to respond. So while, you won't necessarily see 2.8 GB/sec over Thunderbolt, the relationship between RAID 4 and RAID 5 performance is something we see every time we test in our lab.
Larry: Let's say, for cost reasons, that we decide to populate this enclosure with 2 TB SSDs. Can we upgrade the storage later to 4 TB (or larger) chips as they come down in price? (We can do this now with spinning media by replacing each drive one at a time with a larger drive, allow the RAID to rebuild, then replace the next drive. SoftRAID will automatically access the larger storage space. Does that same procedure work for SSD RAIDs?)
Tim: Yes, the same procedure would work with SSD RAID volumes. It will work fine. We were held up for a while with resizing APFS volumes due to a bug in macOS which prevented resizing APFS volumes. Apple included this fix in macOS 13, we have tested it and their fix works correctly.
SUMMARY
In the past, we used HDD RAIDs to get faster performance, along with greater storage capacity. The rules are similar with SSDs, except that, while the storage is less than with HDD RAIDs, the performance is far, far faster. Just remember to format an SSD RAID as RAID Level 4, wherever possible,.
---
Bookmark the
permalink
.