Top Twelve Media Tutorials for 2022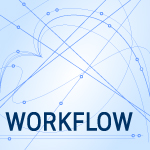 Here, in reverse order, are the top twelve media tutorials for 2022 based on their total views at LarryJordan.com. There are two lists here, one based on page views, the second by the number of comments. The difference in the two lists is striking.
What struck me is how popular older tutorials are. Exactly half of these are five years old or older and only the Bonus tutorial was  written in 2022.
How many of these have you read? Feel free to add your favorites in the comments below.
---
Top Twelve Media Tutorials Based on Page Views
12. When to Use H.264 vs. HEVC For Video Compression. (Nov. 17, 2019)
This is a general analysis of when to use H.264 vs. HEVC for media compression, along with a recommendation for media creators.
11. Pick Fonts for Emotion and Power. (Feb. 3, 2019)
This is an illustrated tutorial on how to pick fonts for video projects that emphasize readability, while still conveying emotion. Plus, a range of tips for using type effectively in video projects.
10. Premiere Pro: What the Heck Do These Image Export Options Mean? (May 29, 2016)
An illustrated explanation of those weird, obscure settings at the bottom of the Sequence and Export dialogs in Premiere Pro that no one understands… and that you can't find in the Adobe Help Files.
9. Add Audio to Video Using QuickTime 7. (May 15, 2011)
[This is the oldest tutorial in this list.] It's late at night, you are wrapping up a project. Just when you think you can go home, you discover that your final export from Soundtrack Pro, doesn't sync with your final export from Final Cut Pro. Grrr!! Now what? Here's the answer. (NOTE: This technique only applies to FCP 7 and QuickTime 7.)
8. New HDR Workflow in Adobe Premiere Pro. (Sept. 19, 2020)
New in the Sept. 2020 update to Adobe Premiere is an improved HDR workflow for Rec. 2100 HLG HDR media. Adobe continues to upgrade Premiere to support HDR. However, the process is not painless. Here's an illustrated tutorial showcasing what you need to know.
7. Configure the New MacBook Pro to DCI P3 Color Space. (Jan. 1 2017)
An illustrated explanation of what DCI P3 color space is, and how to configure a 2016 MacBook Pro to display it.
6. Where Does Adobe Premiere Pro Store Presets? (Sept. 27, 2020)
This is a list of folders where Adobe Premiere Pro stores settings and work files. These are the first place to look when you need to track down a missing file.
5. Final Cut Pro: Create an Adjustment Layer. (Jan. 26, 2020)
Adjustment layers make applying effects to multiple clips fast, easy and quickly adjustable. Here's how to create an adjustment layer for Final Cut Pro X using Motion.
4. Configure a 2021 M1 MacBook Pro for Video Editing. (Oct. 21, 2021)
Apple released new MacBook Pro laptops featuring high-performance Apple silicon chips. Given all the options, here are Larry Jordan's recommendations for the best system for your budget. This also includes cautions about Avid and measuring the speed of your storage.
3. Counting Words for Voice-Over Timing. (May 15, 2011)
[This article has been consistently popular for over a decade.] This simple table assists in determining how many words will fit comfortably in a specific amount of time; assuming a "normal" rate of speech.
2. EQ: Warm a Voice and Improve Clarity. (May 25, 2014)
[This is one of my most popular articles of all time.] This article describes how to warm-up a voice to make it sexier, and how to boost high-frequencies to make someone easier to understand. This tutorial provides screen shots for Adobe Premiere Pro, Apple Final Cut Pro, and Adobe Audition.
1. Pick the Right Version of ProRes. (Jan. 11, 2015)
[This, too, is one of my most popular articles of all time.] This explains the differences between various versions of Apple ProRes and how to choose the right version of ProRes for your next media project.
BONUS (Um, number 13): What Features Does Apple Final Cut Pro Still Need? (May 21, 2022)
---
Top Five Media Tutorials Based on the Number of Comments
It doesn't surprise me that the Final Cut Features article was number one with almost four times the comments of the second-place tutorial. Editors care passionately about the tools they use to earn a living. Thinking of tools, the Mac Studio is an amazing computer system which has taken the editing world by storm. More ports are always a good thing.
Operating system upgrades are always stressful. That hasn't changed since computers were first released.  I also appreciated your thoughts on what to discuss with clients. This is such an important part of any project – setting expectations and clarifying who is responsible for what. You shared so many excellent ideas here. Thanks.
And, on a personal note, I was deeply touched by all the kind words about Debbie Price. She was an amazing woman. I was delighted to work with her for more than a decade.
---
Bookmark the
permalink
.