FCP X: Avoid Corrupted Libraries [u]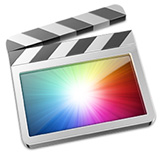 [ Updated 6/11/2017 to add information about maximum clip limits in FCP X. ]
Nothing is worse than opening a Library and discovering a problem, or not being able to open a Library at all. The principle reason for a corrupted Library is running low on space, however, Final Cut Pro X also has an internal limit to the number of clips that can be store in a library. Either way, the first thing to consider is that you might be running out of space.
NOTE: Here's an article that explains how to determine hard disk free space.
However, there's also the perception that a Library is corrupted, when, in fact, it isn't. This can happen when you accidentally open a clip in the Timeline, instead of editing a clip in the Timeline.
Finally, sometimes a Library acts like its corrupted, but it really isn't. Instead, Final Cut's preference files are screwed up. Fix those and, voilá, your Library is back to normal.
This article talks about all of these.
FINAL CUT LIBRARIES HAVE LIMITS
All versions of Final Cut Pro X have an internal limit to the number of clips that can be stored in a Library. (This includes all versions from FCP 10.0 through 10.3.4; hopefully, Apple will increase this limit in future versions.)
NOTE: To the best of my knowledge, this limit still exists in FCP X 10.4.x.
That limit depends upon the amount of RAM in your system, as well as a variety of other technical factors, but, in general, consider the maximum number of clips to be between 3,000 and 3,500 assuming you have 16 GB of RAM. If you need to work with more clips than that, spread them between multiple libraries.
If your library already exceeds this limit, or you guess that it does, create a new library and move events and clips from the over-full library to the new one. Here's a video that explains how:  Copy or Move Media, Events and Projects into New Libraries
TRASH FINAL CUT PRO X PREFERENCE FILES
"Preferences" sounds so innocent. But the preference files that Final Cut creates lie at the heart of the smooth operation of the software. If these preference files are screwed up – and it isn't your fault if they are – then Final Cut is not going to work well, if at all.
Trashing them is easy and should always be your first trouble-shooting step when FCP X acts up: Press and hold both the Option and Command keys when starting FCP X from the Dock.

Click Delete Preferences and, if everything goes well, when you reopen your Library from the Finder (as the Recent Library list in the File menu of Final Cut will be cleared) your Library and everything in it is good to go.
Here's an article that discusses trashing preferences in more detail.
MAINTAIN SUFFICIENT FREE SPACE
Like all video editing software, Final Cut Pro X needs lots of free space on your hard disk to operate efficiently. I strongly recommend ALL your hard disks contain at least 20% free space.
The reason this is important is that if your hard disk runs out of free space during editing, your library file can become corrupted. This principally applies to the hard disk where the library is stored, but if the boot disk gets too full, that can cause problems as well.
When the hard disk storing the library gets too full, it can cause the library to be saved incompletely. This may also prevent a backup file being saved. A lack of free space could also interrupt copying items between libraries which would leave the library in an incomplete state.
Here's an article that explains how to move libraries, media, events and projects.
EDIT CLIPS IN PROJECTS

One of the unsung features of Final Cut Pro X is the ability to edit multicam, compound and media clips in the Timeline directly, as opposed to first editing them into a project. This is called "Opening a clip in the Timeline."
In the case of multicam and compound clips, this is a good thing. In the case of individual clips, this can cause problems.
NOTE: Editing clips directly is done by right-clicking the clip in the Browser and selecting "Open in Timeline."
For example, you might open a clip with "Open in Timeline" and begin editing thinking that you were inside a project. But you aren't. Suddenly, you notice that your project is "gone" or doesn't include the previous work you did when you next re-open the library the next time. This can lead to feelings of panic and terror.
If you feel that your recent work is missing, select each of your longer clips – one at a time – then use the "Open in Timeline" command to see there if your work is actually inside the clip, rather than inside the project.
Open in Timeline is a very powerful feature of FCP X as it allows you to combine multiple clips into a single clip. Still, this is very different from other editing systems and can get you in trouble if you don't realize that you are not editing the clip where you think you are editing it.
Here's an article that explains "Open in Timeline" in more detail.
---
Bookmark the
permalink
.