Copy Files From an iPhone to a Mac – FAST! [v]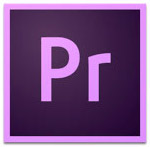 [This is an excerpt from a recent on-line video webinar: "The Basics of Editing in Adobe Premiere Pro" which is available as a download in our store, or as part of our Video Training Library.]
UPDATE: After creating this tutorial, I discovered another and, often, better way to transfer files. Check out this tutorial on using Image Capture to transfer files. Then, use the technique you like the best.
EXCERPT DESCRIPTION
In this short video excerpt, Larry demonstrates a very fast technique to copy files from an iPhone to a Mac.
---
Copy Files From an iPhone to a Mac – FAST!
TRT: 3:00 — MPEG-4 HD movie
---
WEBINAR DESCRIPTION
This four-part webinar series covers the basics of editing with Adobe Premiere Pro; from getting started to final export.
Part 1: Get Started
Part 2: Review, Edit and Trim
Part 3: Audio, Text and Transitions
Part 4: Effects and Export
Presented by Larry Jordan, this first session shows how to plan your edit with a workflow, manage media and storage, explore the Premiere interface, then import media for editing.
An editorial workflow to help you get organized
Media management
Explore the Premiere interface
Configure workspaces and panels
Optimize preferences
Modify keyboard shortcuts
Explore the Media Browser
Import and organize media
Visit our website to see lots more video training in our store.
---
Bookmark the
permalink
.