Apple Final Cut Pro X 10.4: Complete (USB)
Apple Final Cut Pro X 10.4: Complete (USB)
Our training is recognized around the world as the most accurate, most complete, most helpful video training available for Apple Final Cut Pro X. In this edition, Apple-Certified Trainer, Larry Jordan, showcases all the new and existing features in Final Cut Pro X 10.4. (USB drive version.)
- OR -
EVERYTHING YOU NEED TO KNOW – ALL IN ONE PLACE!
UPDATED FOR APPLE FINAL CUT PRO X (v. 10.4)!
Title Specs:
227 QuickTime HD movies (720p HD)
Running time: 26 hours
Delivered as eleven (11) ZIP files (Recommend decompressing on a Mac)
Total download file size: About 32 GB
Ships on a USB Drive.
To order this title as a download, click here.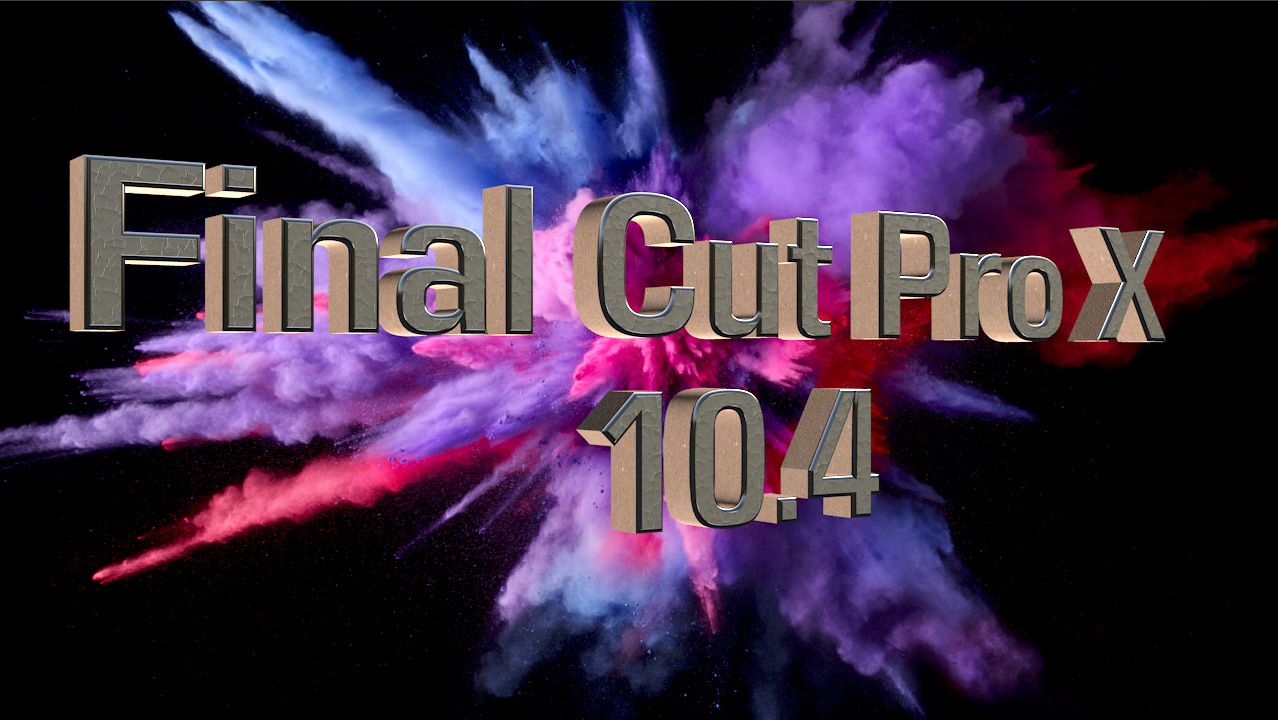 NOW INCLUDES PRACTICE MEDIA AND LIBRARIES!
Trying to decide which title to buy?
Here's a comparison chart of all three of our Final Cut Pro X training titles.
Larry Jordan's training is recognized around the world as the best, most complete video training available. This update to the latest version of Apple Final Cut Pro X includes everything he's learned about media management, editing and effects in Final Cut over the last three years, plus new training covering all the latest features.
This new title goes beyond simply illustrating new features, it explains WHY you need to do things a particular way, along with new techniques, keyboard shortcuts, and extensive "how-to's" to help you make the most of this new software.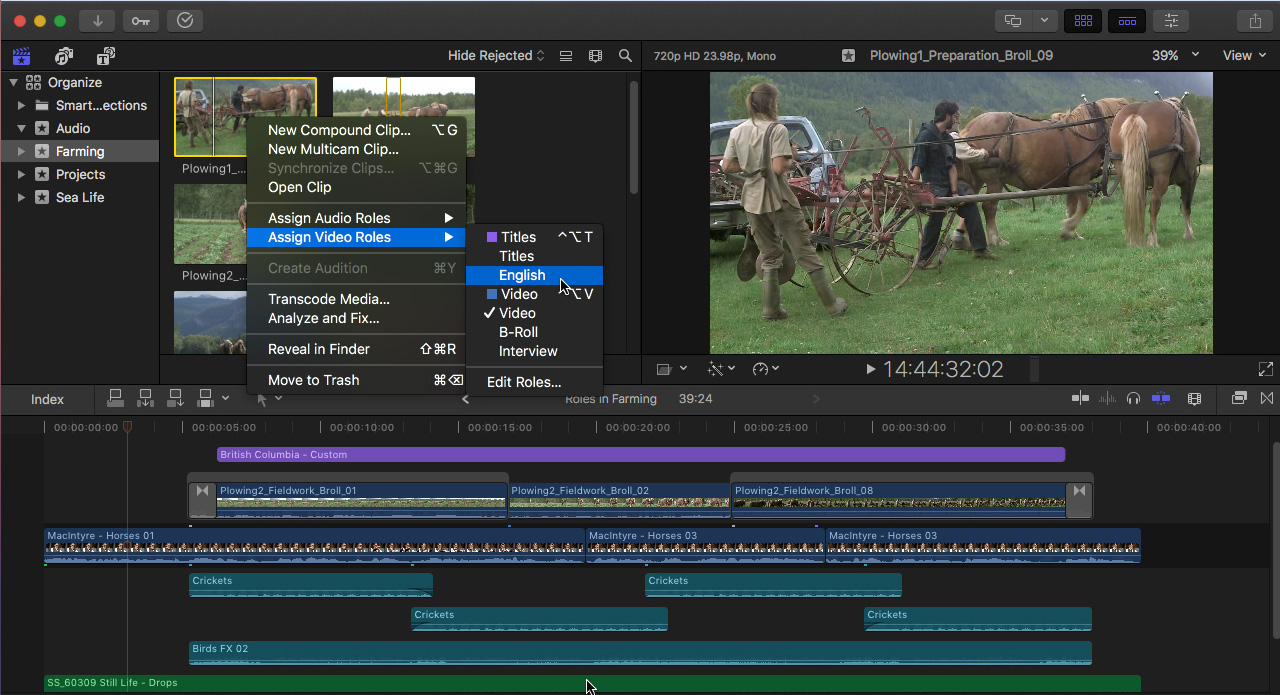 (Edit a project using Roles. Click to view larger image.)
FCP X: WORKFLOW AND EDITING (Click here to order separately)
127 Movies – 14.8 hours of training
Orientation
An Editing Quick Start
Learn the Interface
Media Management
Import Media
Ratings, Keywords and Metadata
Projects and Editing
Multicam Editing
Trim Clips
Organize the Timeline
Audio Techniques
Transitions
Share and Export
That's a Wrap!
Click here for a detailed outline of FCP X: Workflow & Editing.


(The all-new 360° VR editing tools. Click to view larger image.)
FCP X: EFFECTS (Click here to order separately.)
100 movies – 11 hours of training
Orientation
Generators
Text and Titles
Inspector Effects
Working with Stills
Change Clip Speed (Retiming)
Keying
Masks
LUTs
Color Correction
360° Video (VR)
Video Effects Cookbook
Audio Effects Cookbook
That's a Wrap!
Click here for a detailed outline of FCP X: Effects.
(By the way, the chapters on Color Correction and VR are amazing!)
TWO GREAT TITLES – ONE GREAT PRICE!