The Difficulty of Preserving Our Past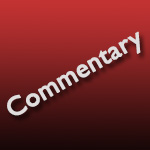 We are renovating our house, so, to get ready I was packing up closets and career memorabilia that hadn't been touched in 20+ years. As I discovered stuff I had long forgotten about, I was struck by the perils of relying on technology when it comes to preserving our history.
There, on a high shelf in a back closet, were original boxes of System 7 and System 9 for the Mac – those date from the mid-to-late 1990's. Next to it were retail boxes of Adobe FrameMaker (1994) and Ventura Publisher (1990). All of that software, by the way, shipped on 400 KB hard shell 3.5" floppy disks.
NOTE: Floppy disks, for those under the age of 22, were small, flat plastic or cardboard cases with a thin piece of magnetic plastic inside. They stored anywhere from 48 KB to 800 KB of data and were the principle method of distributing, selling and installing software, as well as the most commonly used system for storing personal files. Please note that they were measured in KiloBytes, which is 1,000 times smaller than MegaBytes. And 20 years ago, they were everywhere.
After I put that software into boxes, and moved the reel-to-reel audio deck down into a box next to the slide projector, I moved over to my collection of VHS tapes and DVDs. Yup, right next to the collection of Beta-SP and DigiBeta tapes.
As I looked at all this stuff, I was struck that my broadcast career started almost 50 years ago (49 to be exact) and during that time, there hasn't been a five year period where the media we store our programs on remained the same.
During my career, and in my various closets, I have programs, highlights or personal images stored on:
2" magnetic video tape
1" magnetic video tape
3/4" magnetic video tape
1/2" magnetic video tape
VHS tape
DV digital tape (both c theonsumer version and the larger Pro version)
HDR digital tape
8 mm film
16 mm silent film
16 mm sound film
8" floppy disks (DEC PDP)
5.25" floppy disks (CP/M, MS-DOS and Apple – yup, three different formats)
3.5" floppy disks (Mac, 400 KB, 800 KB and, I think also 1.4 MB)
CD-ROM
CD-R
CD-RW
DVD (single and dual layer)
Hyper drives
SyQuest drives
Jazz drives
Sheesh! That list was even bigger than I expected.
Then, when we include hard drives and RAIDs, these have more ports and connectors that I can count; all with incompatible connectors:
AppleNet
9-pin serial
SCSI 25-pin
FireWire 400
FireWire 800
eSATA
USB 1, 2, 3.0, 3.1, 3.1 Gen 2
Thunderbolt 1, 2 and 3
And I haven't even begun to explore the codecs and file formats we've used for digital files all these files were created with. For example, all my kids earliest drawings were done using MacPaint, a format which can't be opened today. I stored them in Extensis Portfolio, the iPhoto – both which are now dead.
As we've learned over the years, the nature of technology is that it has to change and evolve in order to grow. But we are in terrible danger of losing our history and collective memories.
There will always be a way for large studios to preserve highly-popular media assets, such as the "Wizard of Oz" or "Casablanca." Large studios have the resources to spend millions of dollars preserving assets they will make even more millions on.
But that leaves the rest of us wondering what to do.
I have travelogues on 3/4″ video tape of Maryland in the early 1970's, mini-docs of historical sites that no longer exist on 8 mm film, original music from Don McLean and John Denver on 2" tape, Vincent Price talking about art history on 1" tape; the list goes on and on. I even have Oprah's resume reel on 3/4″ that got her "that job" in Chicago from which her career exploded. (Yeah, it was a show that I directed.)
Each of these programs capture a way of life that no longer exists. I won't make any more money on them, but shouldn't they be preserved as a part of the larger historical record of our society?
Years ago, seeing the writing on the wall, I dubbed all my 2" and 1" tapes to DigiBeta. Then, later, I dubbed DigiBeta and Beta-SP tapes to DV tape. I was worried that if I didn't move quickly, my programs would be lost. However, I was not expecting DV to die as quickly as it did.
How do I preserve the past? Our preservation options are dwindling. Hard disks are not reliable over time. A dual-layer DVD only holds 8.3 GB of data, assuming you even own a DVD burner and player, while a single DV tape is 13 GB.
Blu-ray Discs hold more, but Blu-ray is not natively supported on the Mac. This is worrisome because even native technology dies quickly; consider DVDs or FireWire.
The Cloud, the technology titans would say. Move everything to The Cloud. Except, even if we ignore the security issues of The Cloud – and everyday the news reminds us that we can't ignore security – there are still major problems with The Cloud:
If the Cloud hosting company fails or files bankruptcy, who owns my files stored on their service?
I have a very slow upload connection (about 250 KB/second). Yes, I would like it to be faster, but there is no available service in my area that can supply it. Uploading a 13 GB file takes about 24 hours and I have hundreds of tapes to preserve.
How do I protect against a rogue IT engineer erasing a server that holds my file in a fit of pique against his employer? I have no control on files stored in The Cloud. There is nothing I can hold in my hand, like a VHS tape, that indicates that an asset that I thought I had preserved still exists.
Oh, the technology titans would say, that would never happen. Somehow, I'm much less sure.
It seems to me that there is a huge market here for historical preservation that an enterprising company could make a fortune in – providing safe, secure and high-quality preservation of media assets.
But it will take some work because what we have today is insufficient:
CDs and DVDs don't hold enough.
Blu-ray discs are not natively supported on the Mac
All magnetic tape drives are no longer being manufactured
The Cloud is too insecure and too slow
Worse, assets stored on The Cloud are totally at the discretion of the company owning the servers as to whether they want to stay in that business or move into something different that makes more profit. We have no control over our files.
LTO tape remains far too expensive for the consumer and small business
Hard disks die and their magnetically stored media evaporates over time
Even worse, there is no consistent archive media codec or storage format that works equally on Windows and Mac. Nor is there any reassurance that any company that provides a codec today will continue to support it tomorrow. (QuickTime on Windows, for example. And Apple can not be considered a small start-up with limited resources.)
I, like many readers who send me emails each week, are really struggling to figure out how to preserve history in the face of the relentless onslaught of technological change with using software and hardware that is both affordable and lasts for the long-term. Surely, even the titans of technology have families and projects that they would like to preserve for the future.
NOTE: I define long-term as the ability to access and play media that is more than 10 years old. (Archivists would suggest 50 years is a more reasonable horizon, but I think that is totally unattainable today.)
This is not an easy problem to solve – it requires a different kind of thinking and a focus on a different slice of the market. More importantly, it requires a way for a company to develop, create and support hardware long after the original sale, otherwise, this becomes yet another format that dies just when we start to rely on it.
As I was putting yet another VHS tape into the box, I realized that it was the future that scares me. What happens in ten years when my grand-daughter looks at me and asks: "What did you do when you were growing up?" only to realize that I have nothing to show her?
A generation's worth of history – lost in the mist – simply because we felt change – and newer/better/faster – was more important than preserving the memories of who we are and what we did.
That's more than sad, its terrifying.
As always, let me know what you think.
---