Essential Information on Flying Drones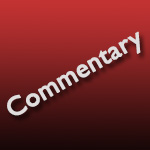 Two week's ago, the Digital Production Buzz interviewed two founders of a company that specializes in flying drones for videography. After watching the interview, Mike wrote to share some important information and clarifications on flying drones.
Mike writes:
Current FAA rules stipulate that no drone can be flown within 5 miles of any airport, nor can they be flown inside any national park without a special permit; and this permit does not include state parks or national forests. Also, all flights must be kept below 500 feet.
Moreover, in order to fly a drone commercially, you must have at least a sport pilot's license and apply for, and be granted, a Section 333 exemption from the FAA. You must also register each airframe with the FAA and have an 'N' license number assigned for each.
Finally, for each commercial flight, a complete flight plan must be filed with a local Air Traffic Control center. As you can tell, this flight process is not for the faint of heart.
Another consideration is local ordnances. While the only government agency with jurisdiction over all airspace in the US is the FAA, local governments can and do make their own rules.
While not technically enforceable, since only the FAA can make laws governing airspace, local police will be happy to confiscate a wandering drone and detain the operator. As such, operators must also check and comply with all applicable local laws before flying.
As a final note, modern drones all use a variety of systems to make their use easier. Indeed, DJI [a manufacturer of drones] brags that the users of their drones need no flying experience. Typically, a drone will use a GPS, a barometer, a compass, a gyro and a 3-axis accelerometer.
However, the drone can lose its connection to the GPS and become uncontrollable, resulting in the loss of the drone and potential damage to persons or property. Most drones allow the operator to take full manual control of the craft and actually fly it.
This means the new drone operator would be well served to actually learn how to fly a toy quadcopter before moving on to something like the DJI Phantom 3. The skills and understanding gained by actually learning to fly can save the drone as well as prevent injury.
I do not want to come off as some legal nazi here but the truth of the matter is that the more people that act irresponsibly with these drones, the more likely it is that unreasonable legal restrictions will be imposed that will hamstring the operators that are licensed, work within the laws and act responsibly.
[ My production company recently decided] to use only drone operators that had the FAA 333 exemption and that were properly licensed and insured since the survival of our business is at stake legally. None of us want to be hamstrung by irresponsible owner/operators as I am sure you can relate 🙂
Larry adds: To determine if the drone operator you are hiring for a gig is certified by the FAA, which protects you and reduces your liability, visit the FAA website, and search for "Section 333 Exemption." The list of certified operators is easily searched. If you plan to fly drones for hire, you can apply for an exemption on the FAA site as well.
Below are some links to help you learn more about responsible drone flying.
RELATED LINKS
To file a Section 333 Petition
---