Enough is Never Enough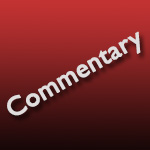 It fascinates me, as I get older, to discover that it gets increasingly hard to get excited about learning something new. I remember back when both computers and I were much younger, I couldn't wait to take a look at the latest beta version of just about anything. Today? Not so much.
This may be due to my brain being fuller than it was when I was younger. Or the realization that, in spite of the marketing hype, not every upgrade "changes everything." Or the unalterable fact that even as computer technology evolves, I still need to pay the rent. It is much easier to be risk averse when you have a mortgage on the line.
Still, this got me wondering why it is hard to get motivated to learn. I think there are a number of factors:
The rapid pace of technological change means anything we learn today will be obsolete tomorrow
The sheer breadth of new technology makes it hard to figure out what to learn next
A natural resistance to change that develops as we get older
The forlorn wish that things should "go back to the way they were," mostly because we finally understand today what we were trying to figure out back then.
Smile… It ain't easy getting older.
Many, many years ago, when I was directing television for PBS at the Maryland Center for Public Broadcaster, a fellow director – Tom Barnett – made a plaintive complaint that has stuck with me all my life. "When," Tom asked, "will I finally stop learning and start doing?"
When, indeed?
There are days when I envy history teachers. Everything they study is dead and not likely to change in the near future. That is not the case in the technology-obsessed media world we live in today, where change is a daily fact of life.
So, how do we cope?
First, accept that as long as we are working in or around media, learning will be a life-long enterprise. I confess that I have developed a fair amount of inertia about learning something new. But, once I get started, I am fascinated by what's out there.
Second, don't try to master everything. Pick a few subjects that fascinate you and work to stay current. There's no shame in wishing things were simpler. The shame is when we spend all our time wishing for times that are long past. There is lots and lots of cool new stuff out there – once we make the effort to discover it.
It would be nice if developers could slow the pace of change; if, for no other reason, than to allow the rest of us time to catch up. But competition is relentless and the first company that slows down will be the first company that can't restart. Our industry is careening through a period of constant change, hoping to find products that will catch our fancy, yet unable to pause long enough for us to actually discover the best ways to use them.
This creates a fragile state for all of us. As users, we need to continually keep up on the latest trends in order to make wise purchase decisions. All too often, we hold off buying because we are trying to figure out where technology is "going". (Or, worse, determine which product is "best" – which is an unanswerable question.)
Yes, developers need to create products that take advantage of the latest technology, but not move so quickly the rest of us can't keep up. Developers need to clearly explain to their customers what they are doing before they will buy it. Change for change's sake may create stunning press releases, but it won't sell products.
These are difficult times for our industry. Developers need to keep making sales to stay in business and create new products. But, end-users don't want to invest in technology unless they know they can use it for at least a few years. This creates an environment where we hold off buying because we don't understand the technology; and, instead, cling to yesterday's products because we understand how they work.
The solution revolves around education and learning. The more we know, the better decisions we can make. The better training resources that are available, the easier it is for us to determine whether that product makes sense for us.
It is truly hard to start learning something new. It is easy to say: "I know enough;" to coast on what we know rather than learn what we don't. But, easier is not wise. Wisdom is recognizing that we are limited by what we know; we only grow when we are learning.
Even when it would just feel a whole lot better to pull the blankets up higher and go back to sleep. As my good friend, Bruce Nazarian, often said: "We can sleep when we are dead."
---