Web Streaming Primer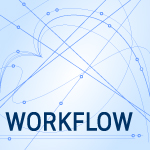 Suddenly, as we work through what "lock-down" means in the age of the coronavirus, we each need to find new ways to reach our customers. There's no better way to do this than with web streaming. But, there's streaming and then there's "streaming." As you might expect, the answer isn't as easy or simple as we might like – because each of us has different needs.
For example, Nathan is a piano teacher. "I want to do some live streaming," Nathan told me. "Show my students, who are mostly kids, my hands playing the piano, let them listen to my playing, then see my face as I explain what they need to do. Ideally, I need to see and hear them as well. What's the easiest way to do this?"
I did my first live stream in 2007. Since then, I've done hundreds; both audio-only and video. Today, streaming is easier than ever. However, depending upon what you want to do, streaming may not be "easy."
The challenge is the audio. Let me give you some examples.
DEFINITION: Stream. An audio or video feed originating from your computer or smartphone. It can be viewed by one person or many at the same time.
SOMETHING SIMPLE
The easiest way to stream is FaceTime. This is a one-on-one secure conversation which allows you to switch between the front and back cameras on your cell phone. And, because the phone is close to your mouth, the mic on your phone will pick up good audio.
NOTE: The new FaceTime Group chat means you can talk to several people at once.
The next easiest way to stream is Skype. This free service allows audio-only or video and audio streaming between two or more people.
The good news is that these systems work, are free and can connect two or more people at once. However, as your needs get more complex, or you don't know the people you need to reach, you can quickly outgrow these options.
Tools
STREAMING TO A GROUP
One-to-many streaming is similar to teaching a class. There's the person talking and lots of people listening. My university uses Zoom for its online classes and Blue Jeans for staff meetings.
I have used GoToWebinar for all my webinars for the last six years. (I used Adobe Connect before that, but Adobe's service has too many problems for me to recommend it anymore.)
Streaming services that I've used recently include:
THE CHALLENGE IS AUDIO
If all you want is to have one person talk, any of these services will be fine. The challenge comes in integrating other audio, specifically computer audio, with your voice. This is really, really difficult.
Each of these services allows you to pick one audio source. You can pick your mic, or computer audio or an external mixer, but not all at the same time. For me, this makes creating webinars that discuss audio, audio editing or mixing impossible to present live.
The situation is not hopeless, but it does require more gear. Here are three scenarios, depending upon your needs.
Scenario 1: Microphone and computer audio with one computer camera and/or screen recording
The best option, with the least pain, is to record your presentation, allowing you to record both the mic and computer audio, then post it for people to watch after you've finished editing it.
Benefits: Greatest flexibility in correcting errors and polishing the performance.
Limitations: The extra time needed for editing, a place to post the video, and security for sessions you want to keep private. Some screen capture software only records H.264, which is harder to edit.
Tools (You won't need all of these.)
Scenario 2: All external audio with a live computer camera
This provides the greatest audio flexibility, from small projects to large productions. Use as many mics as you need, run them into a mixer, convert the output of the mixer into a digital stream, combined with the camera on your computer, and livestream the results.
If you don't have a mixer, the RødeCaster Pro is an excellent choice. It's built-in preamps and audio processing are state of the art and it automatically digitizes your signal. If you have a mixer with only an analog output, the FocusRite will convert it to digital. Both connect to your computer via USB.
Personally, this is the technique I used every week with my podcast, Digital Production Buzz. Each live show was streamed live via Mixlr; which is a service I recommend. The show had two live hosts, with a separate computer playing recorded segments and commercials which were inserted into the live show.
NOTE: Here's a detailed description of my podcast production setup.
Essentially, this was a radio station in a box, able to go live from anywhere in the world, with a single video camera providing general coverage of the show.
Benefits: Unlimited audio flexibility. Works great live.
Limitations: Requires microphones and audio mixer.
Tools (You won't need all of these.)
Scenario 3: External Audio with Multiple Cameras
This provides the ultimate in flexibility, but also requires the most gear. This allows you to use multiple cameras, multiple microphones, even multiple talent to provide a "network-grade" video production.
This also means you need to start thinking like a video producer and plan for sets, talent, hair, make-up… all the trappings of a full-production.
Benefits: There's nothing you can't do technically with this setup.
Limitations: It requires the most gear, more focus on the tech and more money to get started. This also requires a focus on creating professional-level content.
Tools (You won't need all of these.)
In all cases, you need to plan for distribution. Creating the stream is the first part, but delivering it to multiple end users at the same time means you need access to a streaming server. At this point things get murkier. You can use services like:
But you may also want to consider your own service. Here's a Wikipedia page with lots more info. https://en.wikipedia.org/wiki/Live_streaming
Other options:
SUMMARY
My advice is to start simply. If your audio needs are complex, record your presentation. This vastly simplifies the gear you need, distribution and costs. It also allows you to practice and refine your presentation without an audience watching over your shoulder.
At the next level, keep your video needs simple, but expand into an audio mixer. This provides highly-engaging audio with simple video.
At the top level, multiple cameras require the ability to switch between them. This requires the most hardware and careful testing to make sure everything works the way you expect before presenting your first live production.
As always, I'm interested in your thoughts.
---
Bookmark the
permalink
.