Thalo.com Acquires LarryJordan.com
For Immediate Release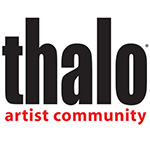 (April 4, 2016) Thalo.com Artist Community, in conjunction with its sister site, Doddle (Doddleme.com a leading online resource for the video and film industry) has acquired Larry Jordan & Associates Inc.'s assets and rights to its portfolio websites consisting of DigitalProductionBuzz.com, and LarryJordan.com.
DigitalProductionBuzz.com is a leading provider of digital production, postproduction, and marketing information for the filmmaking industry.  LarryJordan.com is a premier provider of online training, product reviews and information for media professionals.
With this acquisition, DigitalProductionBuzz webcasts and content will be absorbed into Doddle's website, creating the world's leading provider of film and television news, filmmaking news, product reviews, directory listings and management tools for the ever-changing digital, film and media industry.
Steven W. Roth, Founder and President of Thalo.com, is pleased to welcome DigitalProductionBuzz.com and LarryJordan.com into its artist community.  Thalo.com is an online resource for creative individuals, which covers everything from fine arts to performing arts to filmmaking and everything in between.  Roth said, "Combining these websites benefits everyone in the arts because, not only is each website an industry leader, together they provide an unparalleled resource for the entire creative community."
Roth continues, "We are very excited that Larry Jordan will also be joining our team, contributing new content, personal appearances, and mentoring our writers and staff."
"We are very excited to be partnering with Thalo.com and Steven Roth," says Larry Jordan. "Over the time I've worked with Steven, I've discovered that his vision for our industry parallels mine. Our websites complement each other extremely well and, together, provides me an even stronger platform to help media professionals find work, improve their skills and continue to prosper and grow in our industry. I am truly looking forward to the future."
About Thalo
Thalo LLC (www.thalo.com) located in Melville, NY is an artist community and promotion engine for creative people to come to be inspired, to connect and to showcase their creativity. Thalo features content (articles and videos) from around the world and provides a global perspective on all things creative.  Some of Thalo's notable interviews are with musician and artist Tico Torres from Bon Jovi, actor and sculptor Daniel Stern, the Metropolitan Museum of Art, and Giant Studios, the animators of the movie Avatar.
In partnership with the Broadcast Film Critics' Association (BFCA) and the Broadcast Television Journalist Association (BTJA), Thalo has presented the Thalo's Critics' Choice Inspiration Award.  Its purpose is to recognize creative people who inspire others through their art.  The 2012 award went to the NBC TV Series, "Smash" and the 2013 award went to the ABC Family TV Series, "Bunheads."
About Larry Jordan
Larry Jordan is a recognized industry expert covering the media and filmmaking industries. He is a member of the Directors Guild of America and the Producers Guild of America. He is the founder of LarryJordan.com, co-founder of 2ReelGuys.com, and Executive Producer and Host of DigitalProductionBuzz.com. He is the author of eight books, hundreds of hours of online training and thousands of technical articles.
About Doddle
Doddle is a leading online resource for filmmakers, covering news, reviews and tutorials for the video and film industry, along with movie and TV news. Doddle also offers tools for filmmakers with their official iPhone App, Filmmaker Directory, Premium Listings, and Digital Call Sheets.
Thalo, LLC now owns thalo.com, doddleme.com, digitalproductionbuzz.com and larryjordan.com.  For more information on our community, please contact editor@thalo.com
---
Bookmark the
permalink
.