Review: OWC MiniStack STX Storage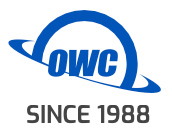 Earlier this week, I purchased an OWC MiniStack STX storage system for a Mac mini I'm using as a personal web server. (The Mac mini kept disconnecting from the network server I use for the rest of my office. I needed local storage I could count on.)
There were several features that I liked about the MiniStack, but the biggest was that this small unit contained both a hard drive and a solid-state drive. I could use the SSD as data storage for the server, while using the HDD as a Time Machine backup.
That it fits perfectly under a Mac mini (or Mac Studio, for that matter) is an added bonus. Now that it's up and running, here's my review.
EXECUTIVE SUMMARY
The MiniStack STX is a highly-configurable storage unit that fits precisely under a Mac mini or Mac Studio. It comes in one color: black. The included setup utility makes initial setup simple – though I did have a problem that required a call to tech support during installation.
Connecting via Thunderbolt and powered from an external power brick (with about seven feet of power cord), its hard disk capacity ranges from empty to 20 TB, while SSD capacity ranges from empty to 8 TB. The system I purchased contained a 4 TB SSD and 6 TB HDD.
The unit connects to the Mac mini via Thunderbolt and provides an additional three Thunderbolt ports. (One of the benefits of Thunderbolt 4 is the ability create a Thunderbolt hub where one Thunderbolt connection to the computer can be split into multiple ports on the MiniStack STX.)
Hard disk speeds averaged around 250 MB/second. SSD speeds ranged from 720 (write) to 810 (read). While NVMe SSDs can go much faster, this speed is fast enough to support any small group web server or video editing up to and including 4K media.
In talking with OWC support, I learned that an SSD drive should last for longer than five years. The unit comes with a three-year OWC warranty (one-year if no storage is included at purchase.)
The OWC MiniStack STX is a solid option when you need to extend the storage capacity and performance of a Mac mini or Mac Studio. Its range of storage options support a wide variety of uses. While the SSD is not the fastest, the overall performance of the entire system is enough to support typical media editing, small group web servers, and any manner of general office work. Plus, the ability to use the hard drive to backup both the computer and the SSD using Time Machine is a huge plus.
Manufacturer: OWC
Product: OWC MiniStack STX
Website: https://eshop.macsales.com/shop/owc-ministack-stx
Base price: $279.99 (with no storage, just Thunderbolt ports)
Price as tested: $749.99 (6 TB HDD, 4 TB SSD)
Includes 3-year warranty.
INSTALLATION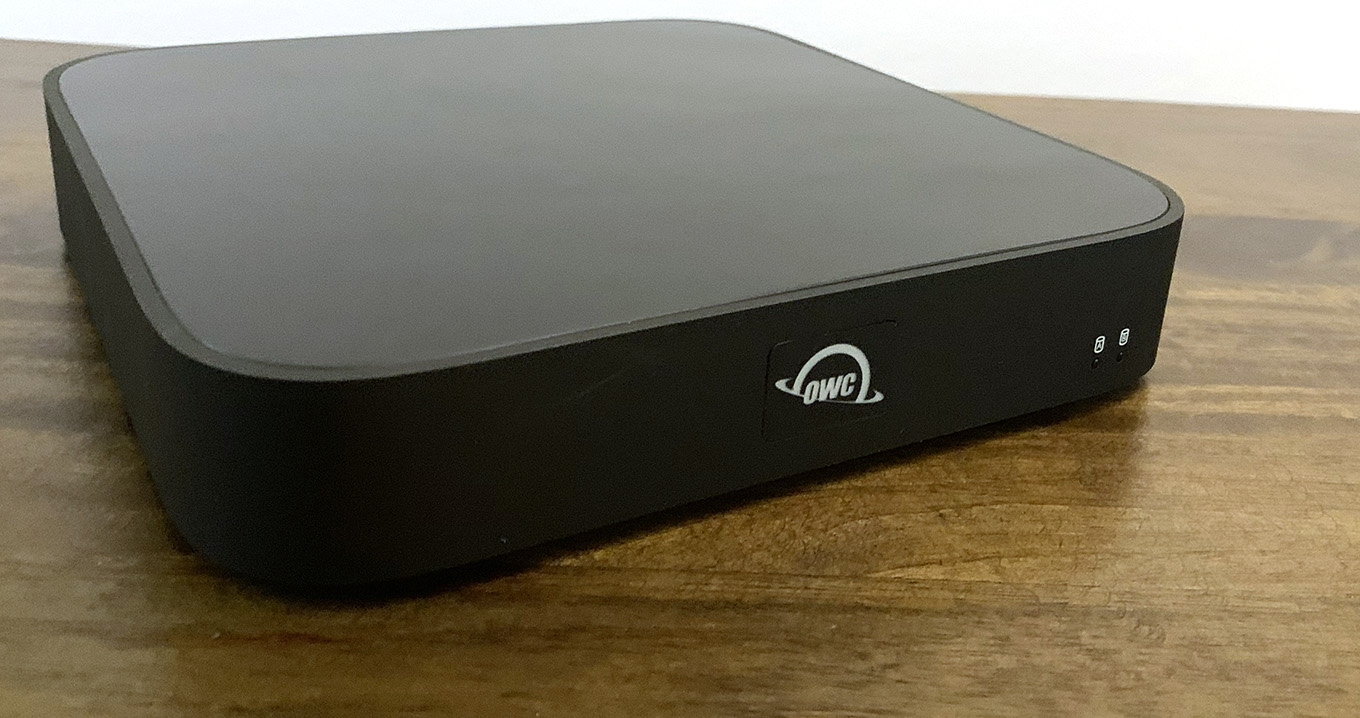 Like all other OWC devices I've seen recently, the MiniStack is nicely packaged in cardboard with no plastic; though the cables are wrapped in bio-degradable plastic bags.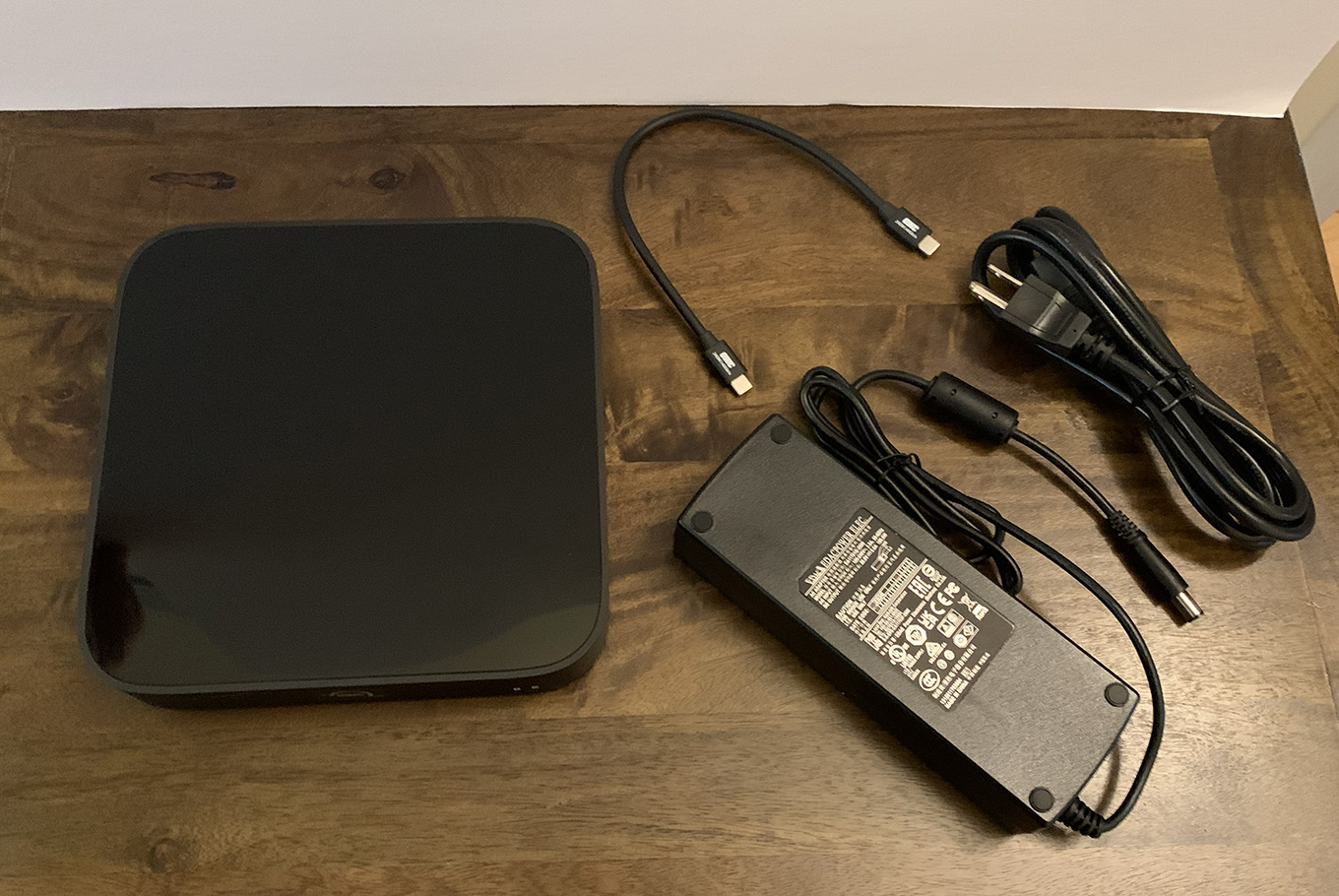 The box contains the MiniStack, power brick, AC cable (which varies by country), and a 0.7 meter OWC Thunderbolt cable.
NOTE: Not all Thunderbolt cables are well-constructed. To get the best performance be sure to buy cables from reputable companies. Low price equals low-quality cables.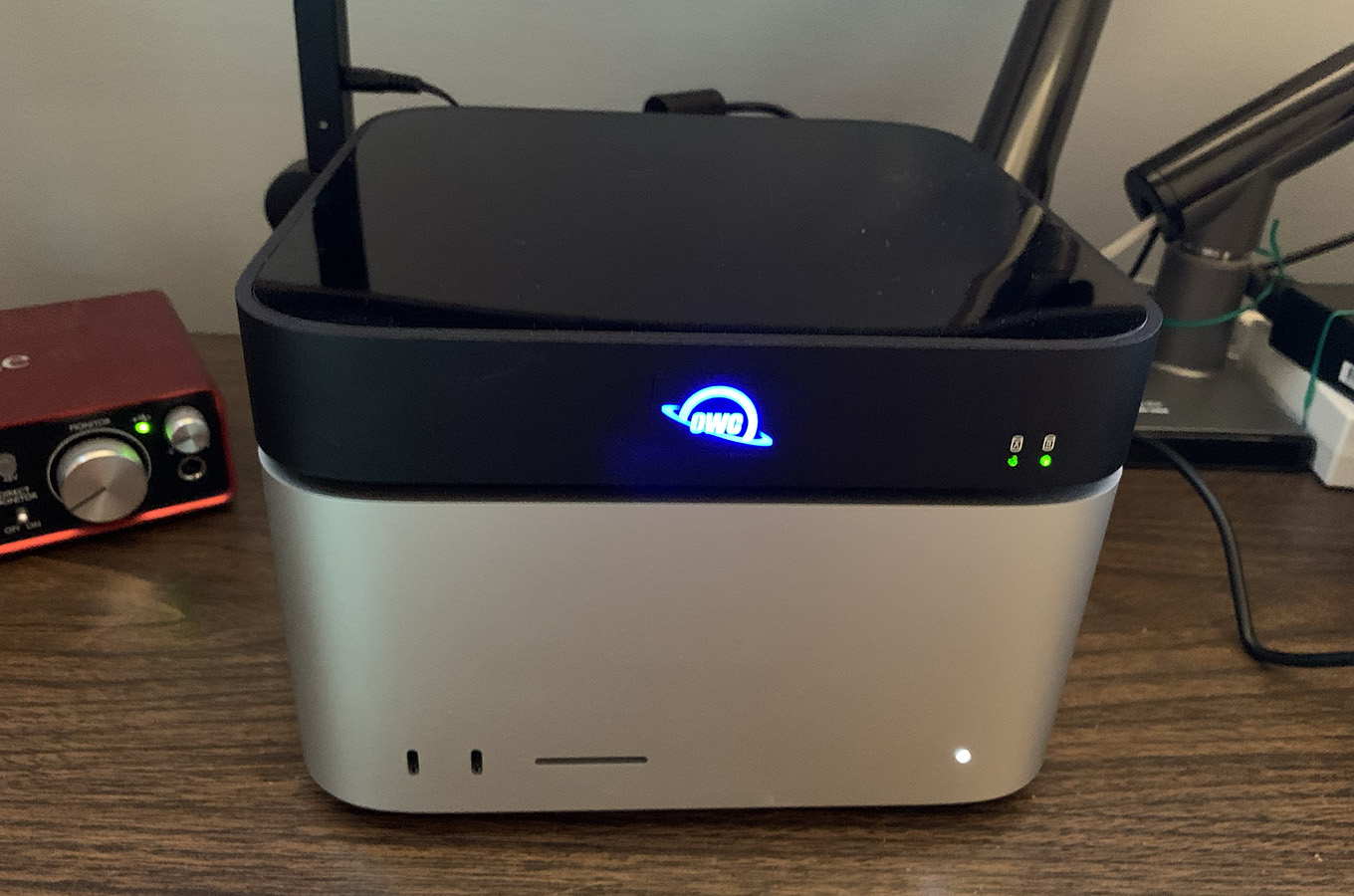 I stacked this on top of a Mac Studio for configuration because I needed to transfer 1.8 TB of data from a server and wanted to benefit from the Mac Studios 10G Ethernet connection.
NOTE: I transferred 1.8 TB of data in about two hours.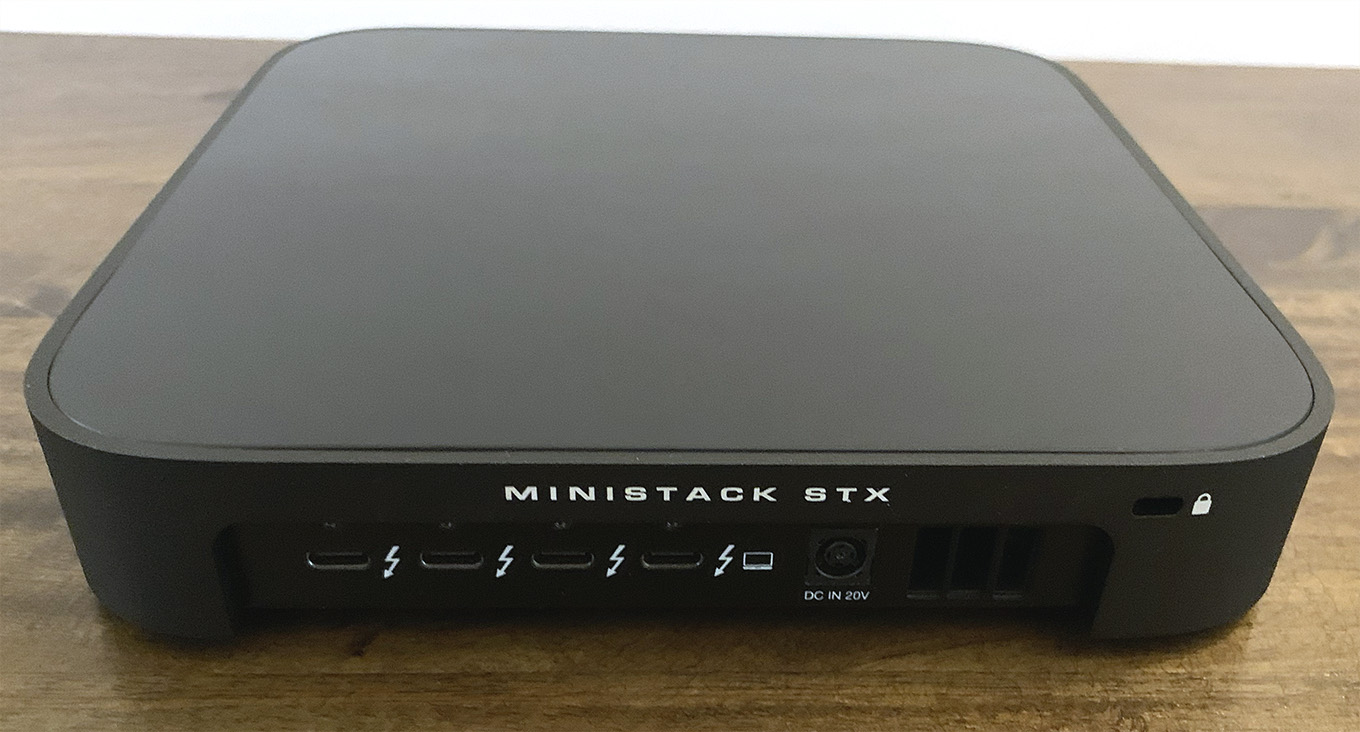 Connect the Thunderbolt cable to the Mac mini, then connect it to the port with the small computer icon on the MiniStack. Connect power and the hardware installation is complete. Easy.
SETUP
The unit ships with the OWC Setup utility. While you can format this storage using Disk Utility, the OWC Setup makes it one-click easy for Mac and Windows users.
NOTE: It also makes it easy to get confused, as this was the only part of setup that caused a problem. Why? Because this utility only formats the hard drive, the SSD is already formatted, which is not mentioned in the Setup Guide.
On Macs, HDDs should be formatted as HFS+ and SSDs should be formatted as APFS. Double-click the OWC Setup icon, then follow the on-screen instructions.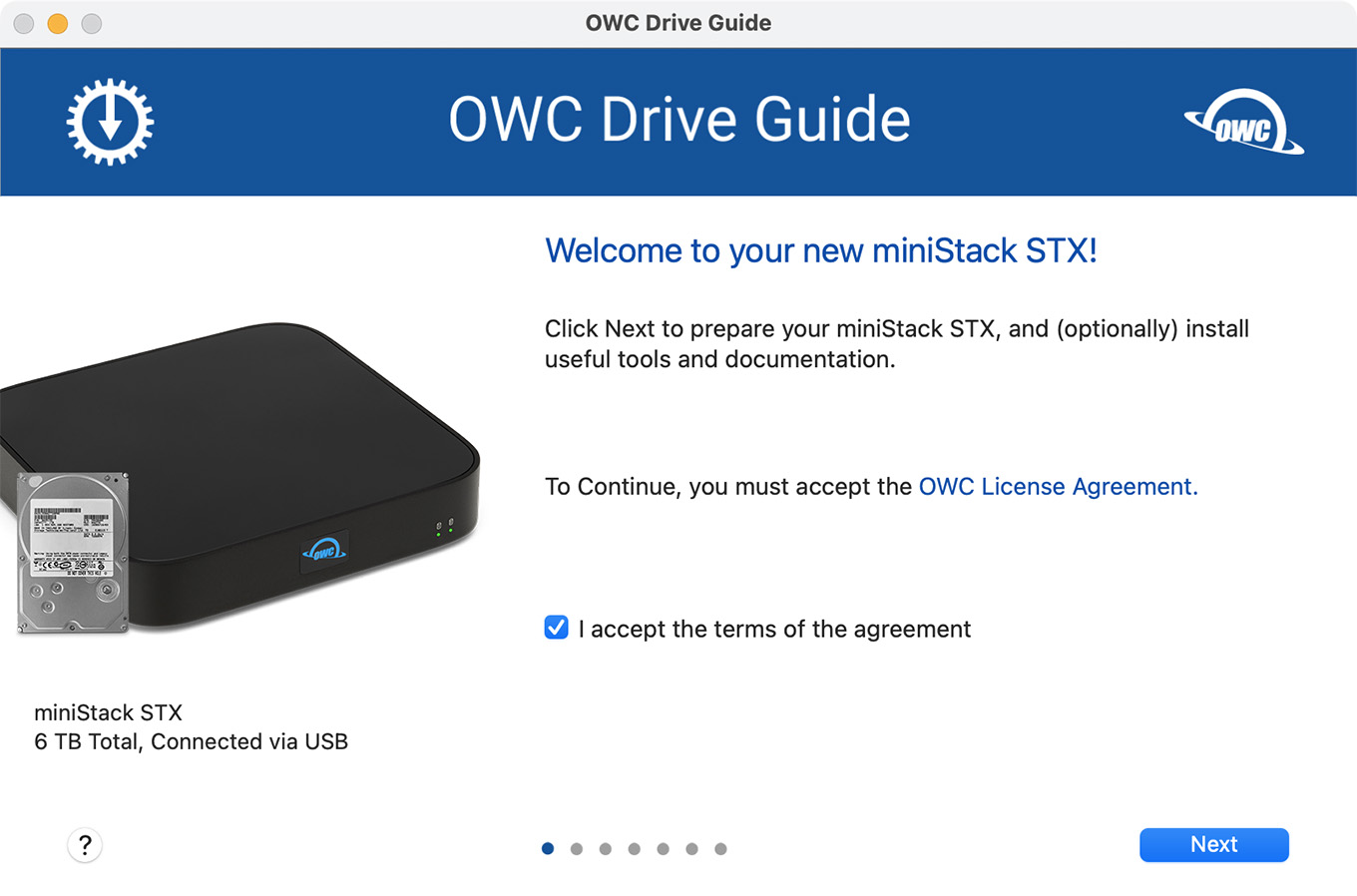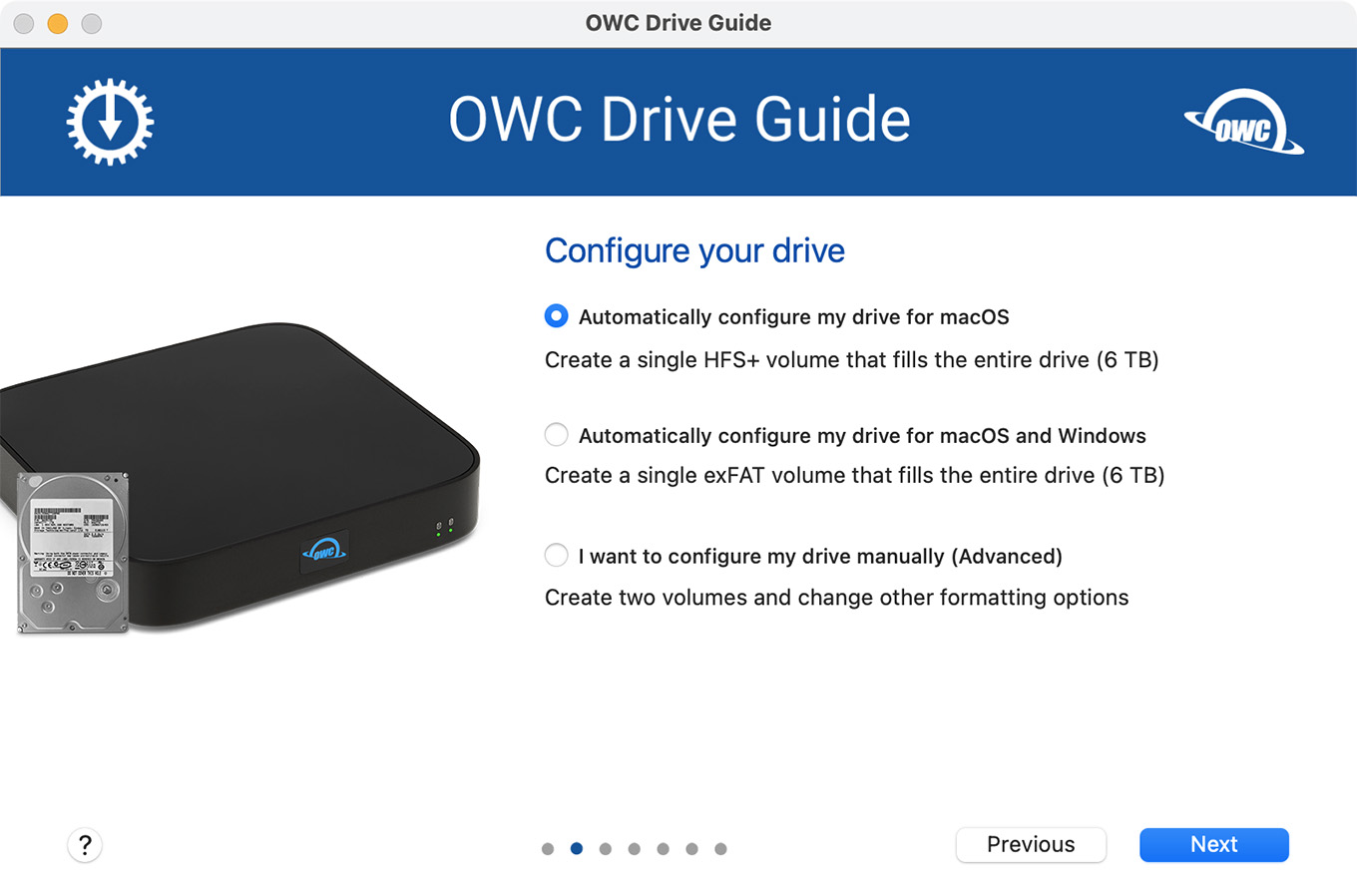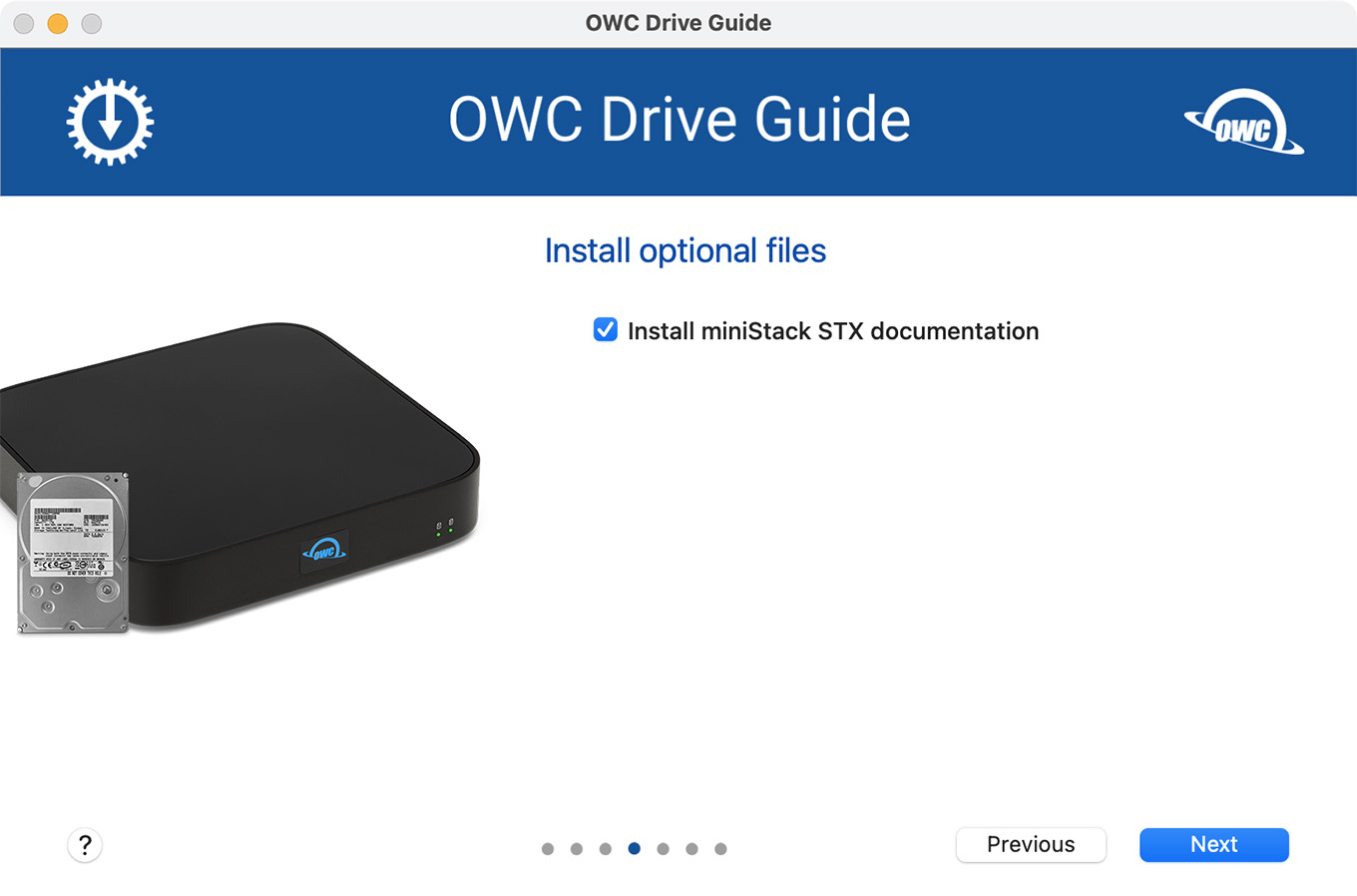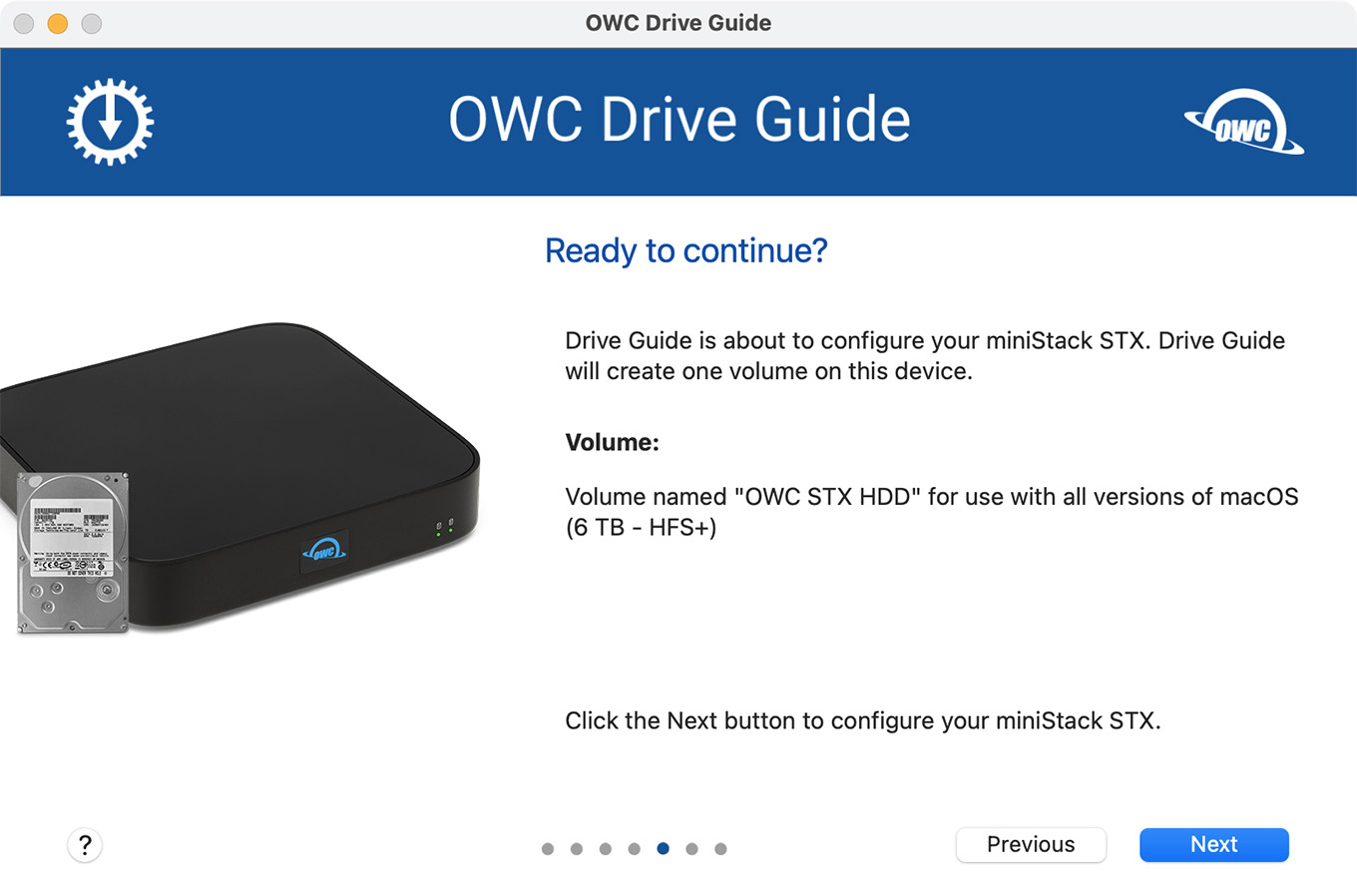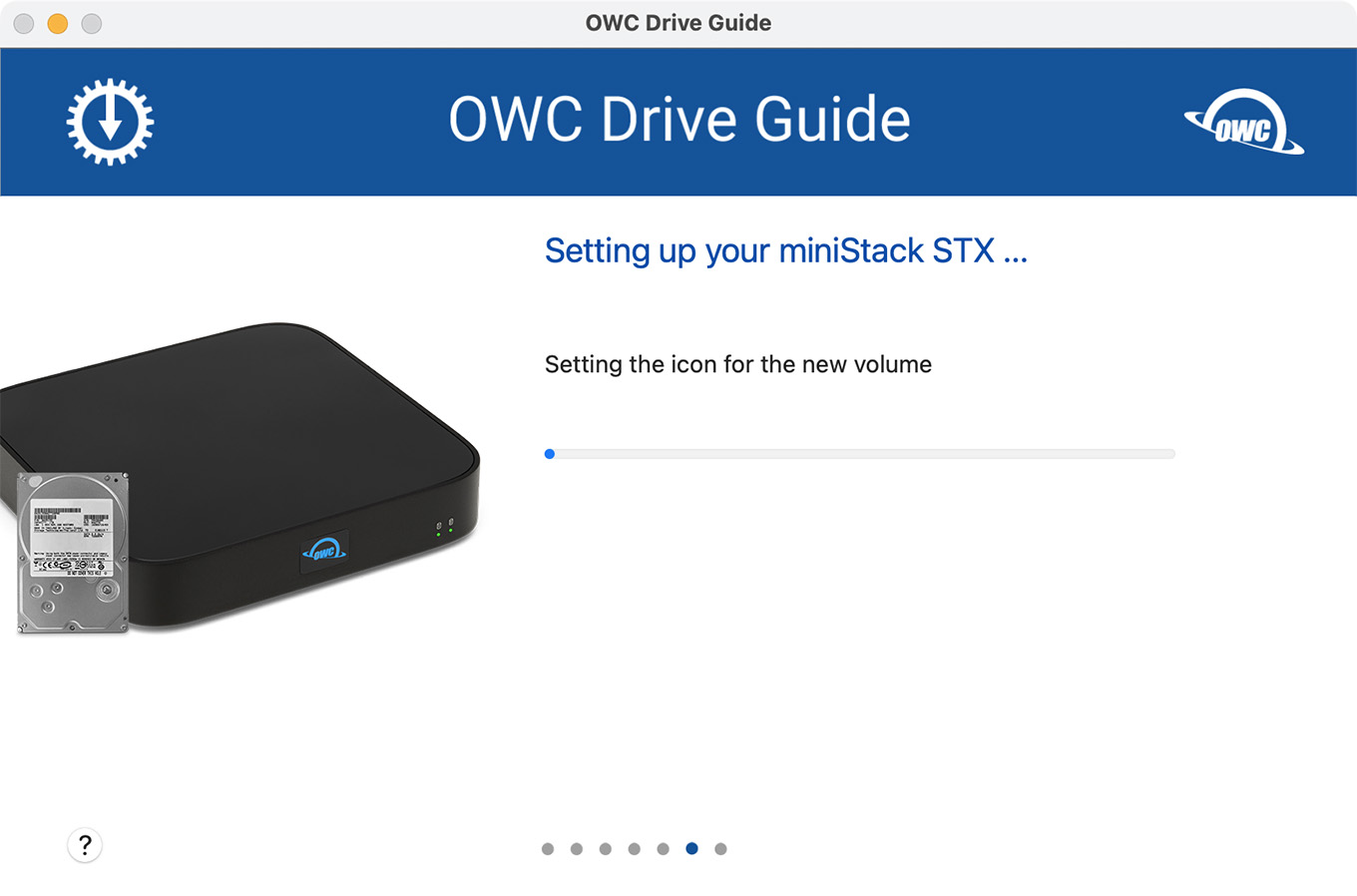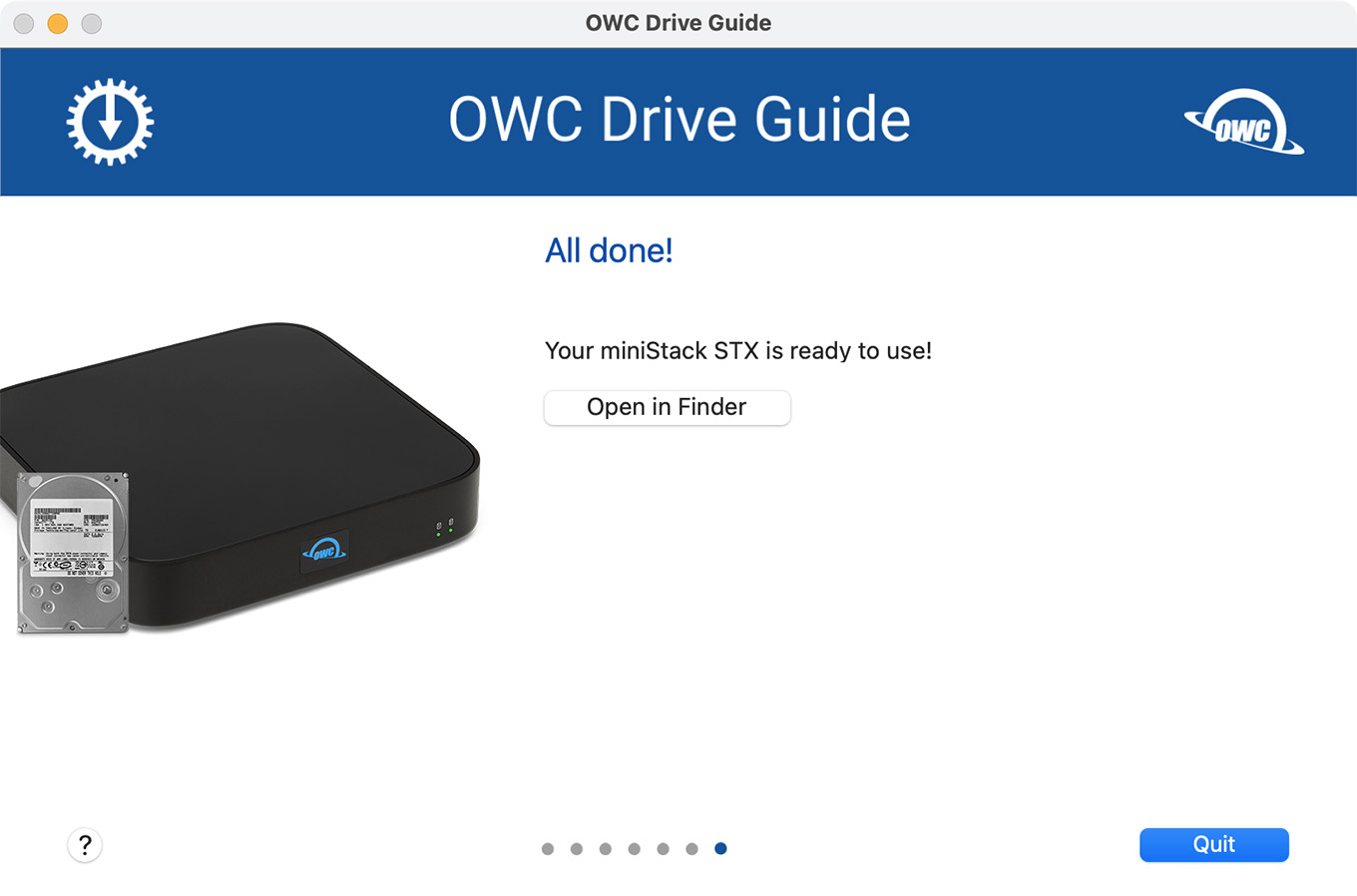 After running OWC Setup, the HDD appeared on the desktop. All seemed good.
BUT! I couldn't find the desktop icon for the SSD. What I didn't know was that the OWC Setup icon WAS the icon for the SSD. However, this only contained an 8 GB partition. The 4 TB SSD was…. missing! Hmm…
I called OWC customer service, who was both friendly and helpful. After running through some initial tests, she asked me to open the unit and verify the SSD was installed. While not likely, it was possible the factory forgot to install the SSD.
The unit was designed to be opened by end-users. After removing four small Philips screws, the case easily came open. Yup, there's the SSD – right above the HDD at the top of the photo. I was also interested to note that OWC was installing Seagate Exos enterprise-grade drives.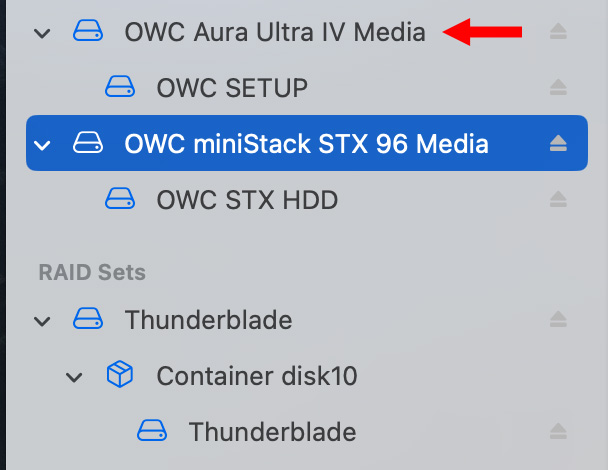 I went back to Disk Utility and took a closer look. The blue bar highlights the hard disk. The red arrow points to the already-formatted SSD. Whew! It was there all the time. But it was the wrong size.
So, I selected the SSD in Disk Utility and reformatted it to its full 4 TB capacity using APFS.
Yay! Everything was now working.
HOW FAST IS IT?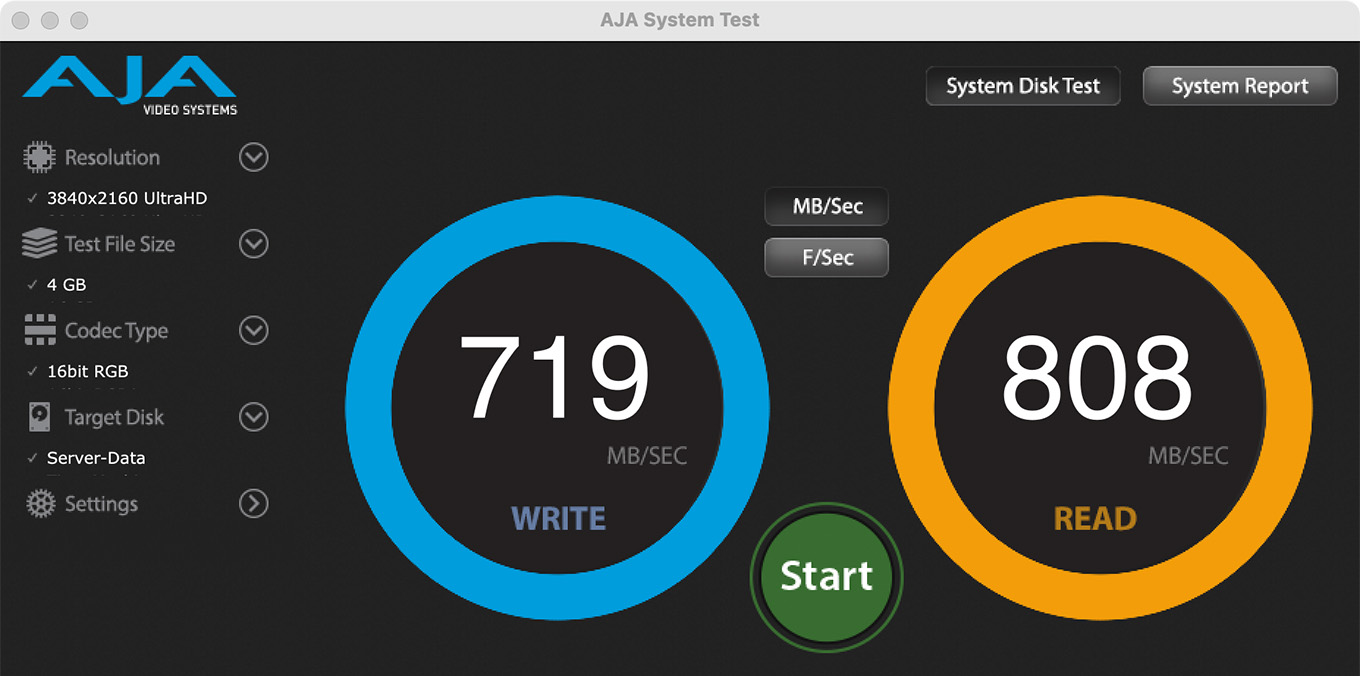 The Aura Ultra IV SSD blade is NVMe, which means that its maximum speed is around 2,500 MB/second. As implemented in the MiniStack STX, speeds averaged 719 MB/s write and 808 MB/s read.
NOTE: I asked OWC why the SSD only transferred data around 800 MB/second? I was told that, in order to provide multiple Thunderbolt ports, OWC needs to use a Thunderbolt 4 chipset. These chipsets divide Thunderbolt bandwidth into four lanes. Each lane allows about 900 MB/second. The benefit to lanes is that they can be shared between up to four Thunderbolt ports.
So, as developers, OWC has a choice: either assign all four PCIe lanes to a single device like a stand-alone SSD, using a Thunderbolt 3 chipset, or share those lanes between multiple Thunderbolt ports as part of a hub using a Thunderbolt 4 chipset. This OWC blog explains more: https://owc.com/blog/whats-the-difference-between-thunderbolt-3-and-thunderbolt-4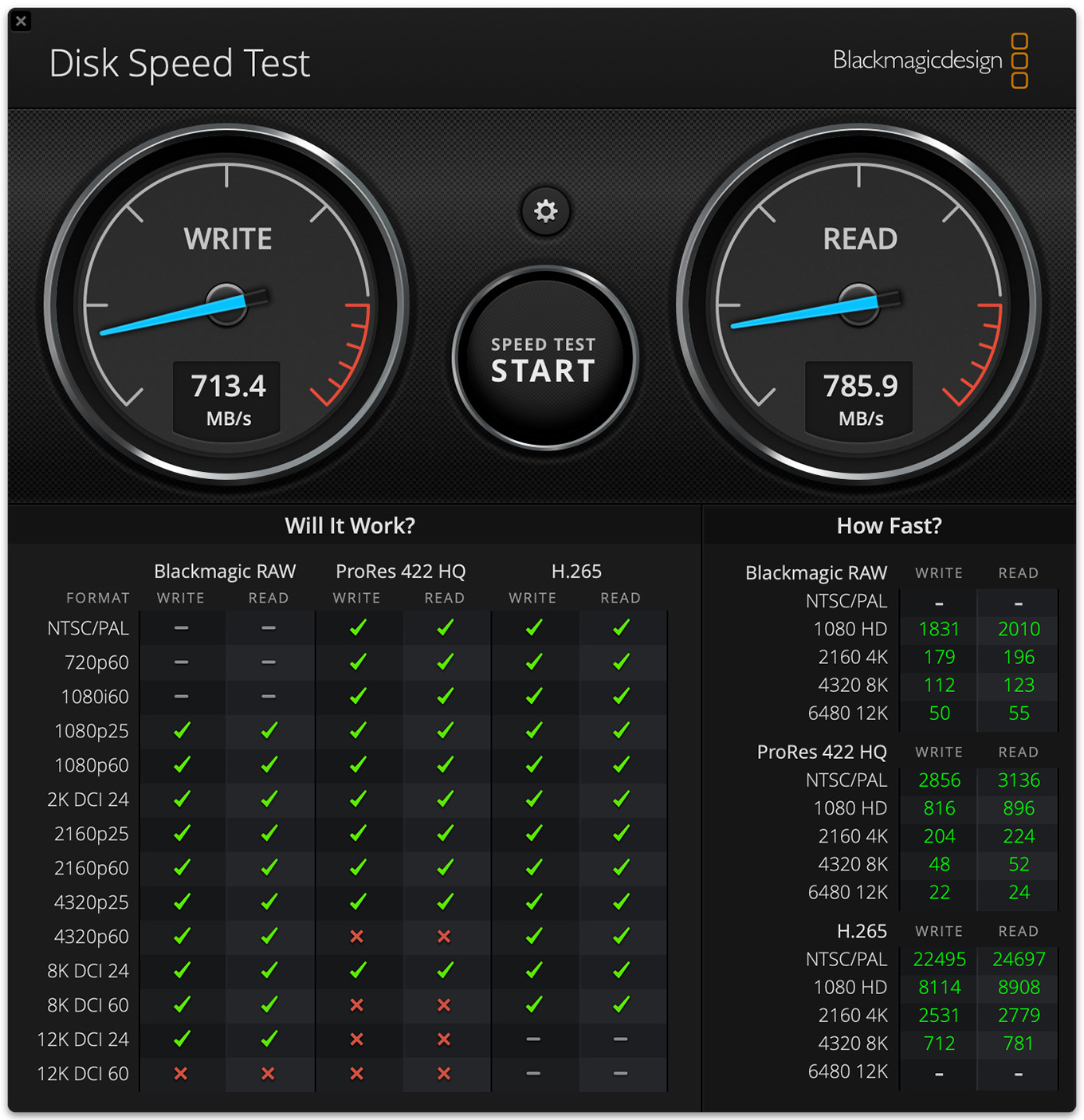 (The MiniStack STX SSD speed measured using Blackmagic Design Disk Speed Test.)
Still, 700-800 MB/second is fast enough for all video editing from SD to 4K. Plenty fast.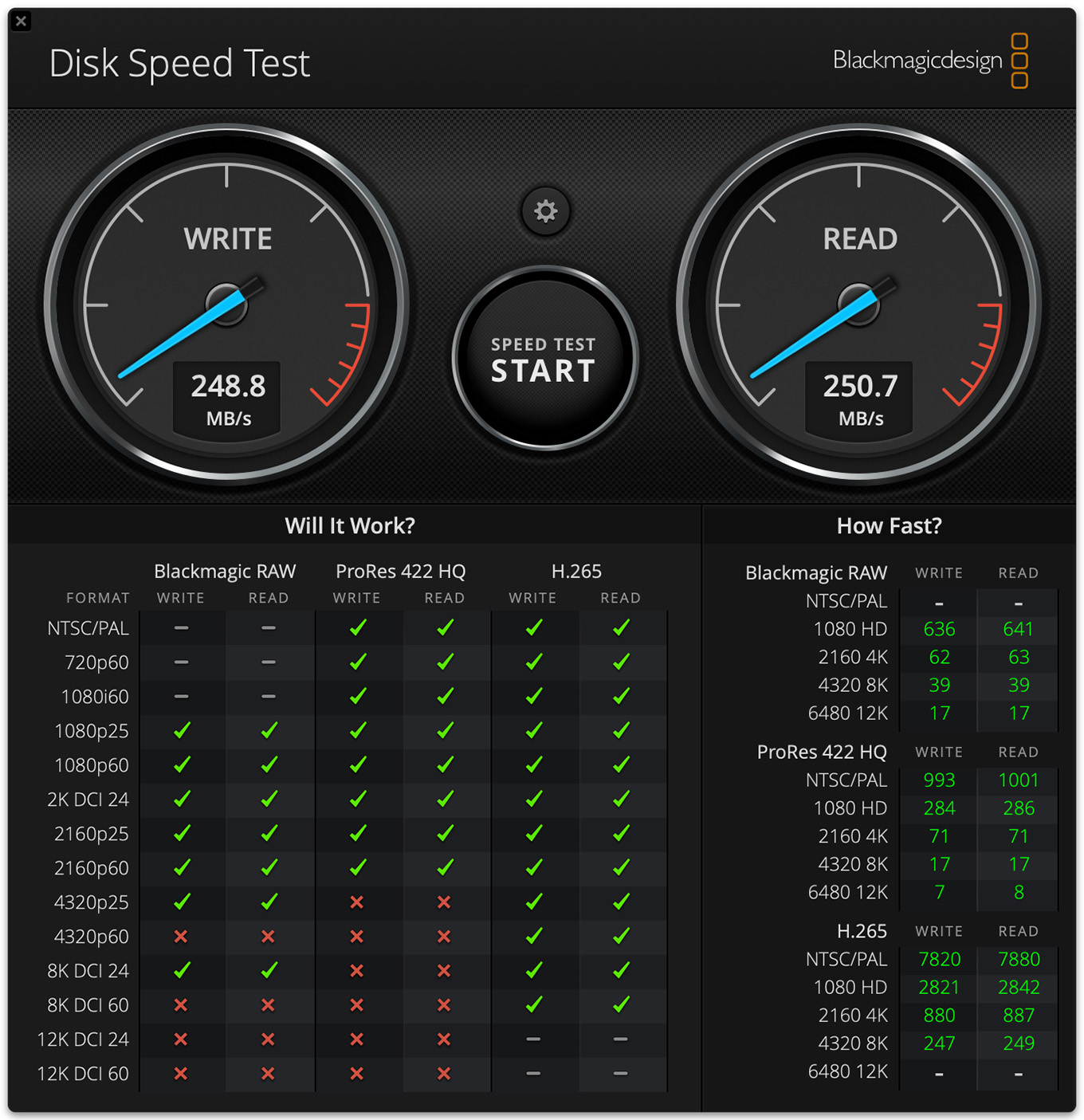 (The MiniStack STX HDD speed measured using Blackmagic Design Disk Speed Test.)
As you would expect, the HDD is nowhere near that quick, but at 250 MB/second, it is extremely fast for spinning media. As shown in this screen shot, even the HDD is fast enough for 4K playback and editing at any frame rate.

When I was transferring data from my server to the SSD side of the drive, I was regularly writing data at speeds in excess of 700 MB/second, thanks to having a 10G network.
SUMMARY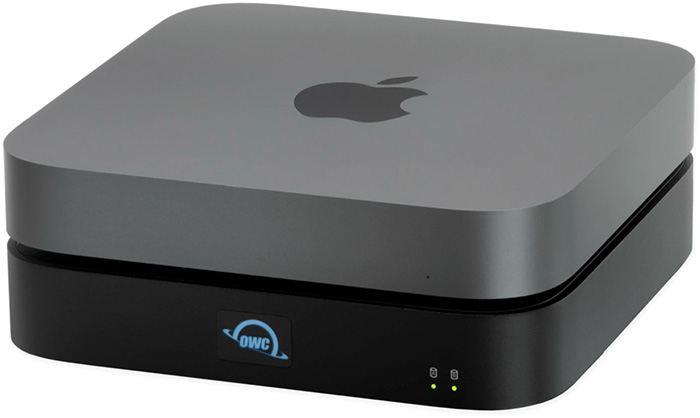 The OWC MiniStack STX is a fast, convenient, and capable way to expand storage for a Mac Mini or a Mac Studio. It expands the number of available Thunderbolt 3/4 ports, provides user-upgradeable HDD and SSD storage capacity and runs the way you want all storage to run: reliable and out of sight.
Its SSD, while not blindingly fast is more than fast enough for most tasks. The addition of three more Thunderbolt ports, plus the ability to use the HDD as a dedicated Time Machine drive means that both your computer and SSD storage can be expanded and protected. I'm looking forward to working it.
---
Bookmark the
permalink
.