Requiem for FCP.co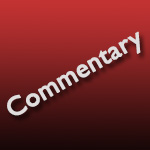 We lost an outstanding resource last week. Peter Wiggins announced in his blog that he was closing FCP.co.
In one sense, FCP.co was a competitor to me, but, in a broader sense, Peter and I had the same vision – of enabling Final Cut Pro editors to solve problems, discover new tools and improve their skills.
---
Digital media – both production and post – has always combined a high-level of creativity with deep technical knowledge. Gear was expensive, deadlines were tight and the software was complex. All of us had questions – but answers were hard to find.
In the beginning were user groups. These monthly meetings – part demo, part network, and part pep rally – were indispensable in educating users.
Then highly-specialized websites sprang up offering informed opinion, technical education, and user forums from the comfort and privacy of a computer screen.
This was the world when Peter started FCP.co twelve years ago. But, the world changed.
Once dominant user groups, if they exist at all, are struggling to survive. The need for in-person networking and education was largely replaced by websites and forums like FCP.co. This transition to online was accelerated by COVID and working from home.
However, with the rise in social media, advertisers – the life-blood of any web service – demanded more and more eyeballs. Specialized websites, like FCP.co, couldn't deliver the traffic that a more general-interest website could.
Advertisers weren't interested in technical expertise, product reviews – or even accuracy. Page views and impressions were everything. Small websites – even those with a dedicated audience – became very expensive labors of love. But, even the deepest love can't pay the bills.
There is a greater need than ever for competent answers to ever-more-challenging questions about hardware, software, and system integration. Manufacturers only answer questions about their products. There are very few places users and small companies can turn for reliable and affordable technical guidance about problems that span multiple products or manufacturers.
There is no effective business model that can support a technically-specialized website catering to a small audience of a single piece of software, no matter how popular. Compounding the problem, Apple has made clear over the decades that they don't financially support websites supporting their software.
I have always enjoyed reading the articles on FCP.co. I appreciated their depth and the care they took to explain complex issues so the "average editor" could understand them. It was a website that was well-tended by its creators, well-informed by its writers and well-loved by its readers.
FCP.co was a valuable resource for the Final Cut Pro community. It presented solid information. It cared about its readers. And it will be missed.
Thank you, Peter.
---
Bookmark the
permalink
.