Problems Between macOS Catalina and Promise RAIDs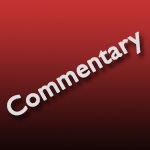 Tom Wheeler sent me the following note:
Larry,
I wanted you to know about a problem that I have discovered after installing Mac OS Catalina on my iMac Pro. I have a Promise Pegasus 3 R6 that I have kept fully up to date with both firmware and software updates as they became available from Promise.
Under Mac OS Mojave I had no problems booting into Windows 10 using the Option Key on startup to bring up the Storage Manager and selecting Windows. After installing Catalina, I am unable to boot into Windows 10 via this method. The boot into Windows 10 hangs at the Windows logo and the spinning circle of white dots. If I detach the Pegasus 3 from my iMac, I can use this method to boot into Windows 10 with no problems. Furthermore, I can attach the Pegasus 3 to my iMac Pro after booting into Windows 10 and it works fine in Windows (using Mac Drive)
In Mac OS Catalina I find that the Promise Utility does not operate completely correctly, i.e. failing to save a Subsystem Service Report after clicking on Save, and I find that after rebooting into OS Catalina, the Pegasus 3 runs for about 3-5 minutes each time apparently doing some sort of maintenance operation. However, in Catalina I am able to use the Pegasus 3 without any problems. I have contacted Promise Support and they acknowledge that the Pegasus 3 is not supported in Catalina and no time frame for issuing new firmware that will enable the Pegasus systems to work with Catalina is known.
Since many individuals on Macs use the Promise Pegasus raid 5 systems for editing, I thought you might wish to caution your readers about updating to Catalina until Promise issues new firmware and software that will support the Pegasus systems in Catalina.
Thank you.
Tom Wheeler
Larry adds: Tom, thanks for letting us know. This is another example reinforcing caution when upgrading.
---
Bookmark the
permalink
.