Premiere Pro: Trash Preferences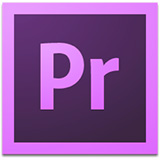 When an application starts acting weird, one of the best ways to reset it, before you call tech support, is to trash its preference files.
With Final Cut in Lion, you need to find a hidden folder and trash two files. Recent versions of Premiere Pro make this much easier. Here's the secret:
When launching Premiere Pro from either a Mac or PC, hold down two keys while launching. This automatically throws away Premiere's preferences.
For the Mac, press Shift+Option
For the PC, press Shift+Alt
In both cases, continue holding the keys until the splash screen appears. You will know you successfully trashed preferences when the splash screen doesn't have projects listed.
---
Bookmark the
permalink
.
Larry Recommends
Final Cut Pro X 10.4

Edit smarter with Larry's brand-new webinars, all available in our store.
Access over 1,900 on-demand video editing courses. Become a member of our Video Training Library today!
JOIN NOW
Subscribe to Larry's FREE weekly newsletter and save 10%
on your first purchase.