Premiere Pro: New! Add Gradients to Text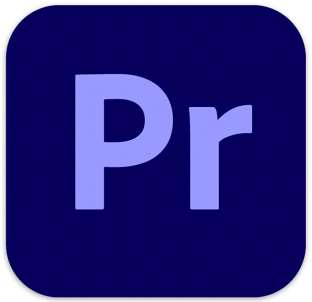 New with the May, 2021, update to Adobe Premiere Pro, is the ability to add gradients to text. While we've been able to do that for a long time using the legacy Titler, now we can do it directly in Premiere.
The process isn't hard, but it isn't easy to find. Here's how this works.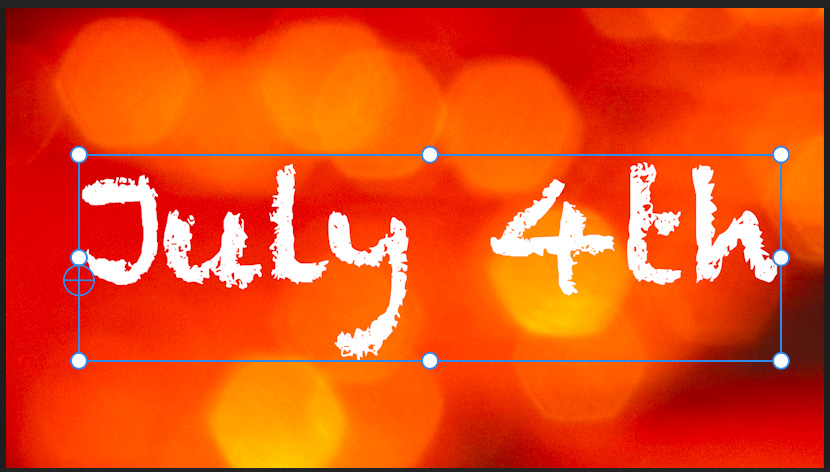 Using the text tool, add some text into the Program Monitor.
NOTE: Text added in the Program Monitor always starts at the position of the timeline playhead, with a default duration of five seconds.
Switch to the Essential Graphics workspace.
Select the text clip in the Timeline.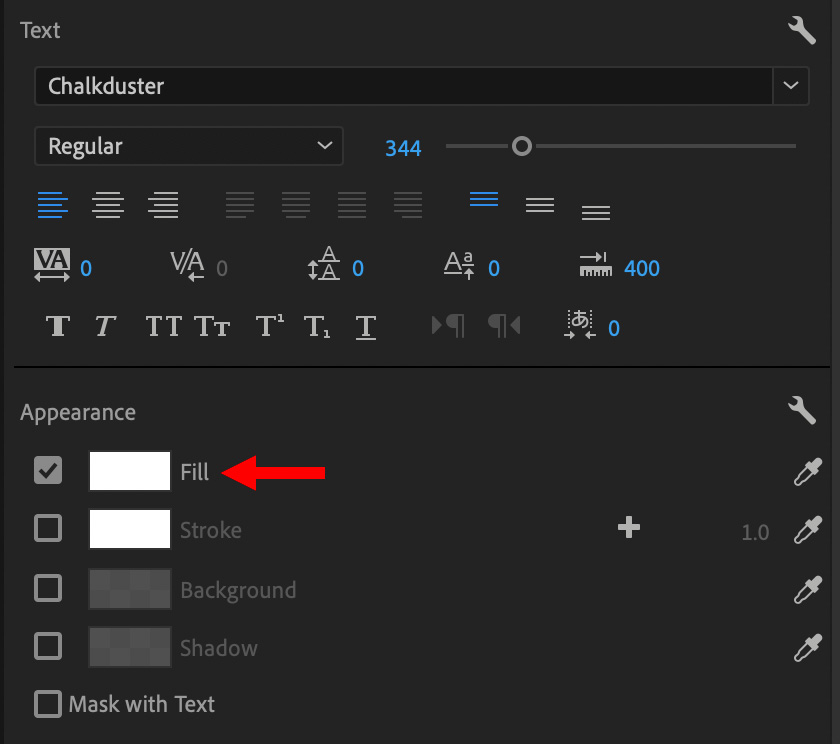 Scroll down, under Text, to Appearance. Double-click the Fill color chip.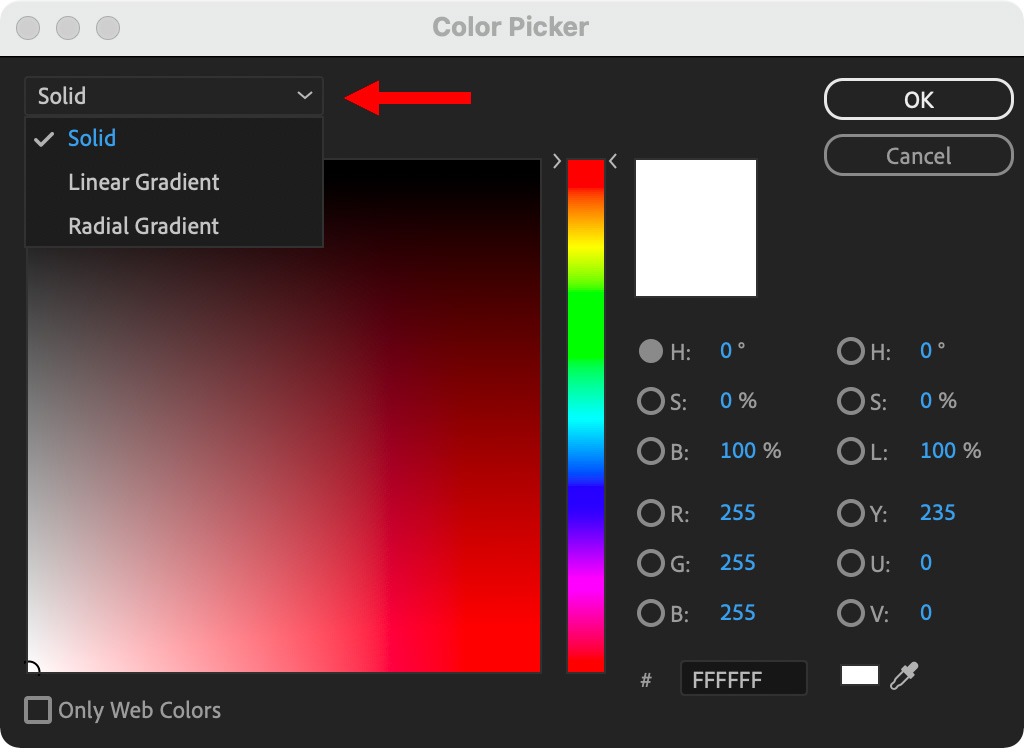 At the top left corner of the Color Picker, change the Solid menu to Linear Gradient.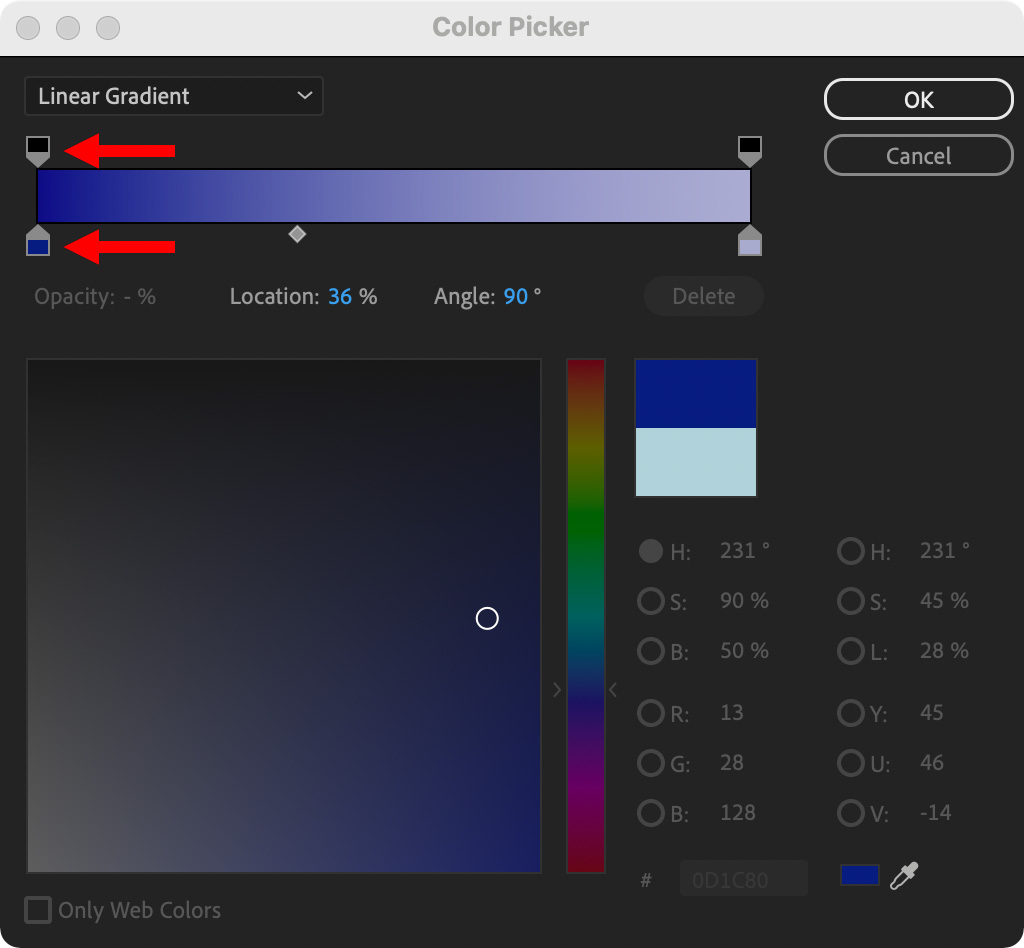 The top chips control the gradient opacity. The chip on the left is the opacity at the start of the gradient, the chip on the right is the opacity at the end.
The lower chips control colors in the gradient. Click inside a chip to change its color.
Click below the gradient bar to create a new chip. There's no limit on the number of chips you can add.
Drag the open diamond between color chips to change the location of the color transition.
NOTE: You'll see all your changes reflected in the text in real time in the Program Monitor.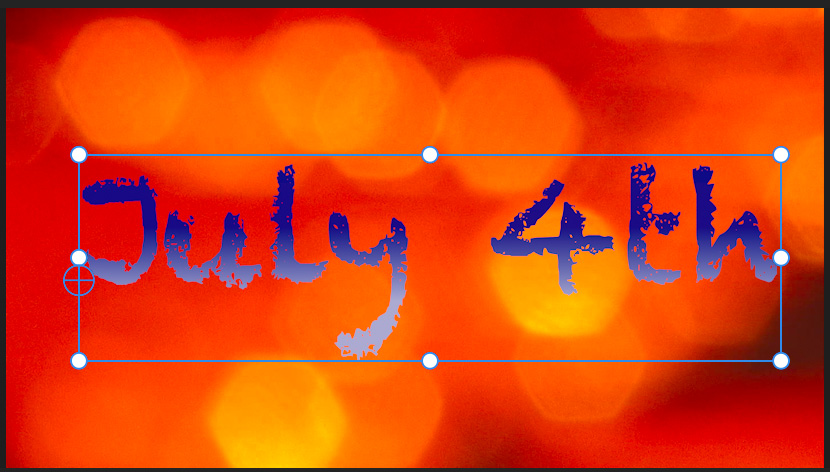 Click OK when you are done.
---
Bookmark the
permalink
.