Review: OWC Envoy Pro FX – As Fast As It Gets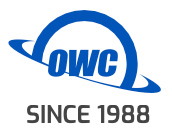 [ Read my product disclosure statement here.]
For this review, OWC loaned me an Envoy Pro FX NVMe SSD drive for a couple of weeks to answer the big question: Just how fast is this?
The answer: As fast as it gets.
EXECUTIVE SUMMARY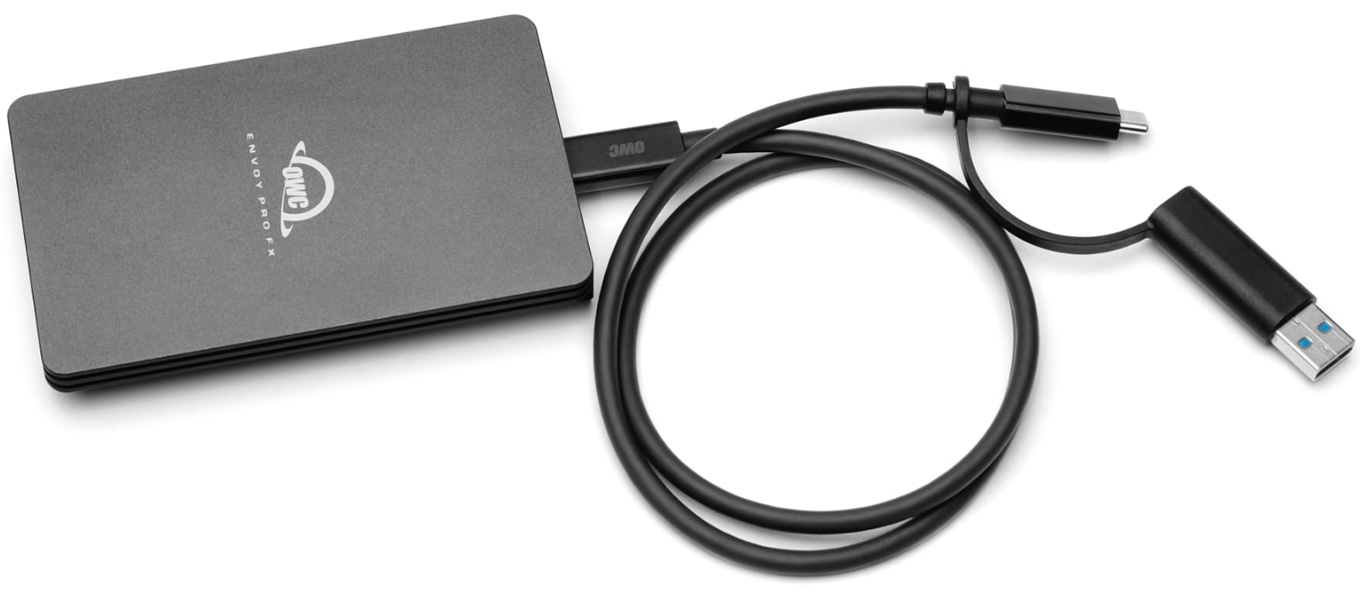 (Image courtesy of OWC.)
The OWC Envoy Pro FX is an NVMe SSD drive with storage capacities from 240 GB to 4 TB in size. It's speed, as measured by AJA System Test, exceeds the listing on the OWC website: 2,870 MB/second read, 1,090 MB/second write.
NOTE: This is the first time that I can recall where the read speeds I measured were FASTER than the speeds reported on the manufacturer's website!
It supports Macs, Windows, Linus PCs, iPad Pros, Chromebooks and Surface devices.
It includes a utility that quickly formats the drive to your system for maximum performance, and could not be easier to use. Plug it in and go to work.
NOTE: After additional testing, I noticed that the Envoy Pro FX slows down significantly when writing large files; hovering around 350 MB/second. I saw this behavior on two different units. Read speeds seem to remain consistently high.
Also, when writing a large folder of files (150 GB), the unit got quite warm to the touch. However, not hot enough to cause damage to skin or desk.
If speed is what you need, the OWC Envoy Pro FX may be the answer.
Manufacturer: OWC
Product: Envoy Pro FX
Website: https://eshop.macsales.com/shop/owc-envoy-pro-fx
Includes a 3-year limited warranty from OWC
Capacities: 240 GB, 480 GB, 1 TB, 2 TB and 4 TB.
Price: $169.99 (240 GB) to $549.99 (4 TB). All prices in US dollars and available on the OWC website.
INSTALLATION
While you can simply plug the Envoy Pro FX into your computer and format it using Disk Utility on the Mac, or whatever utility Windows or Linux supplies, OWC provides a quick and easy utility to format the drive in seven steps. Here's what it looks like.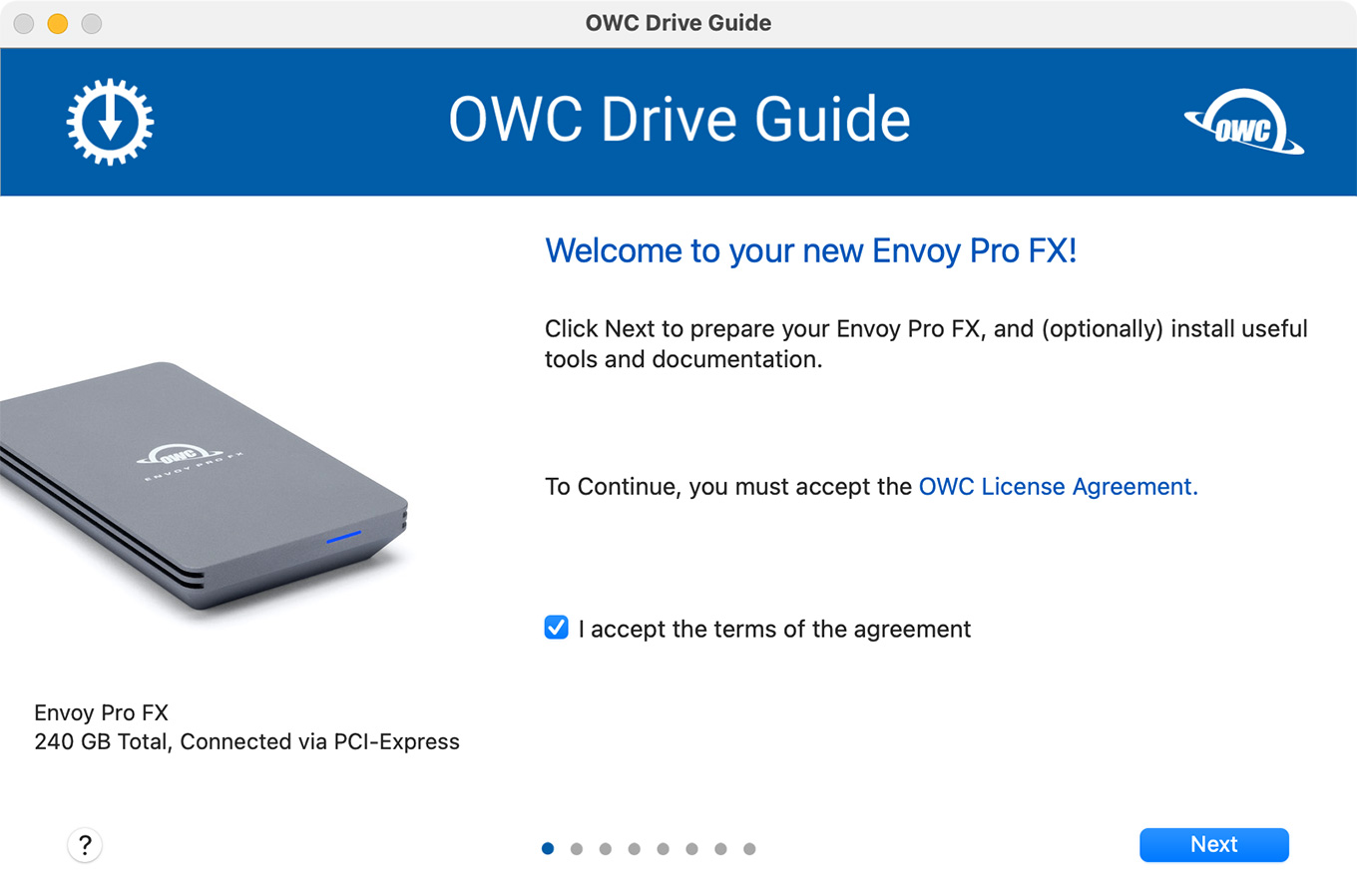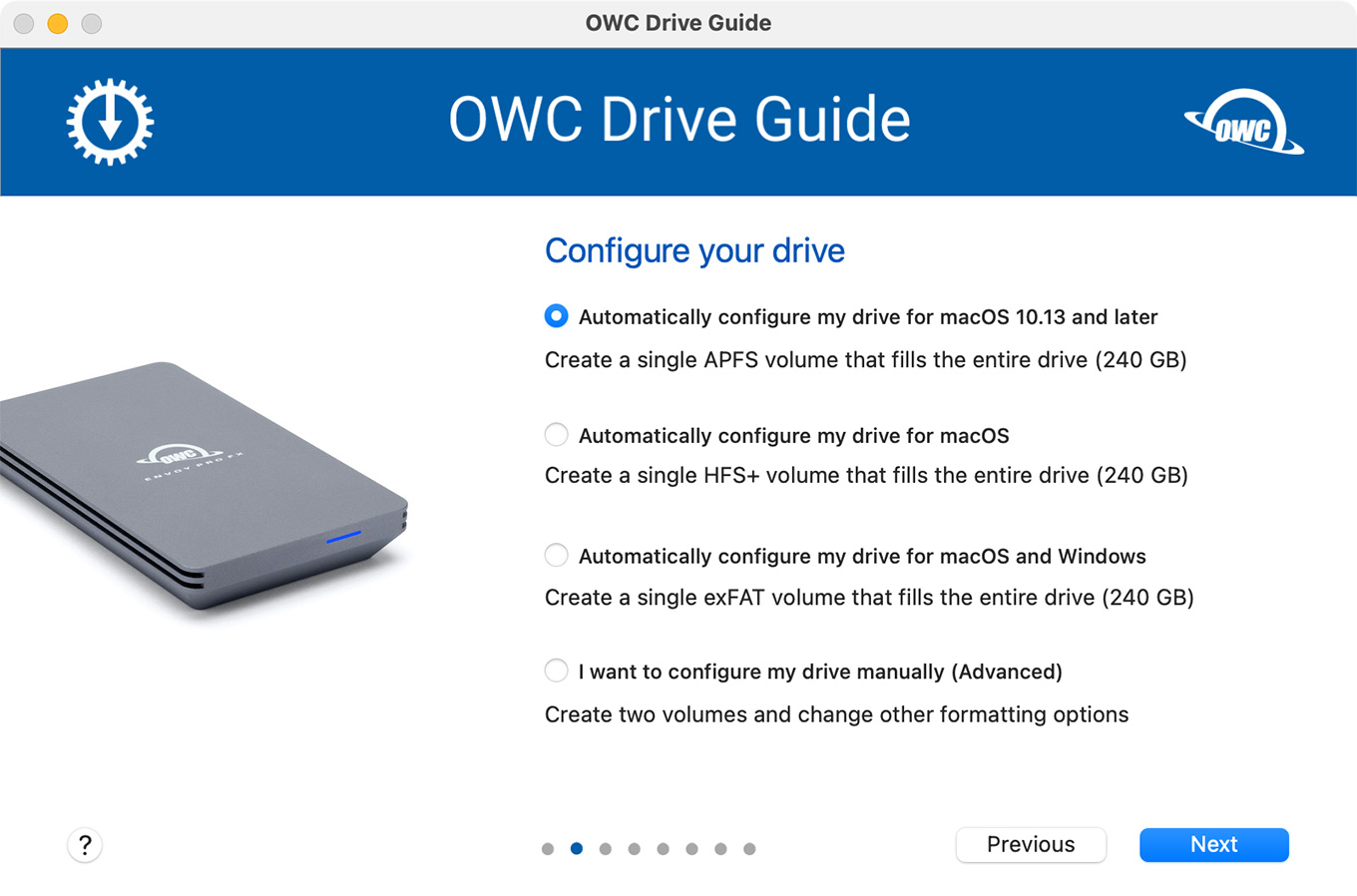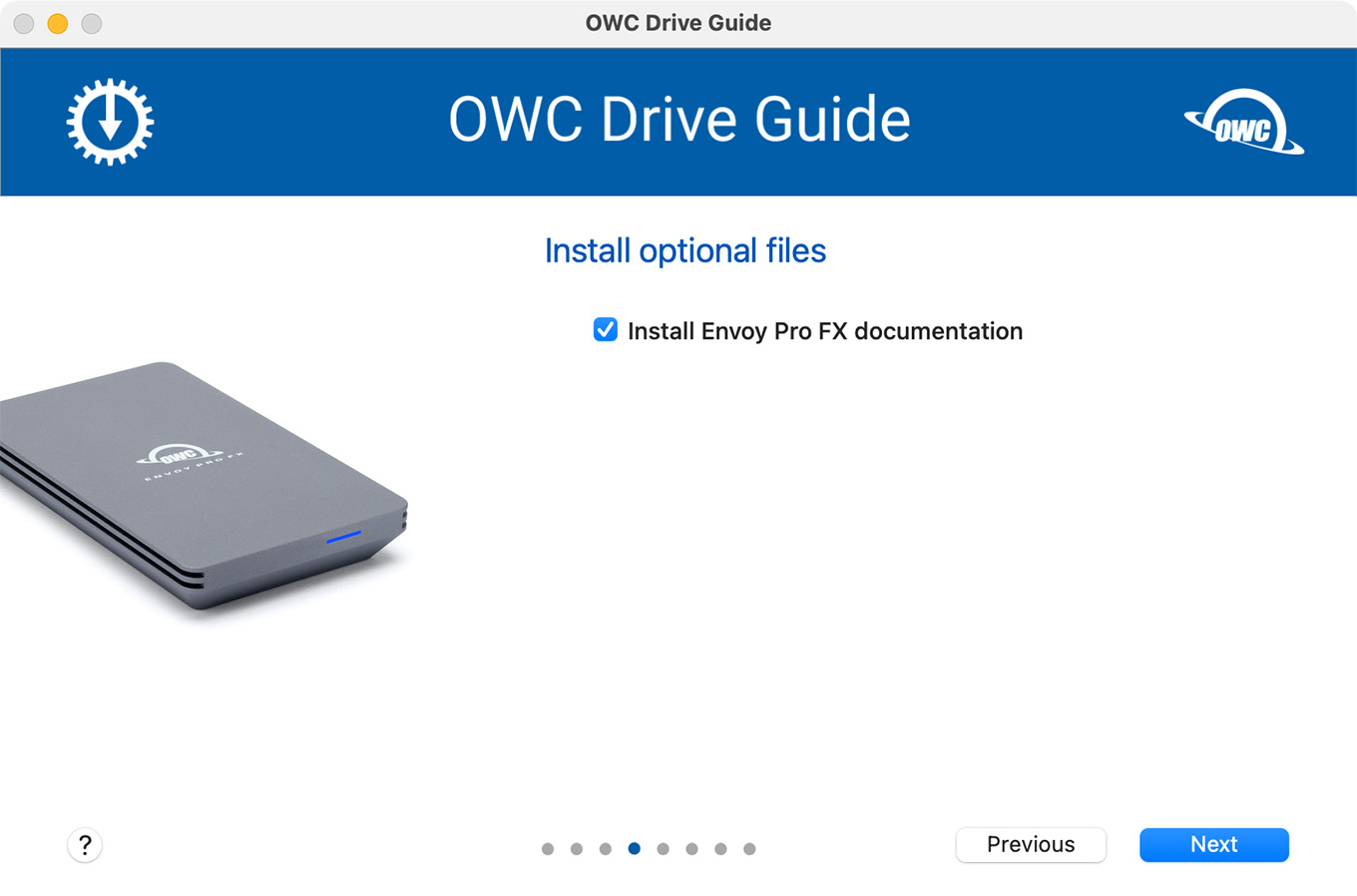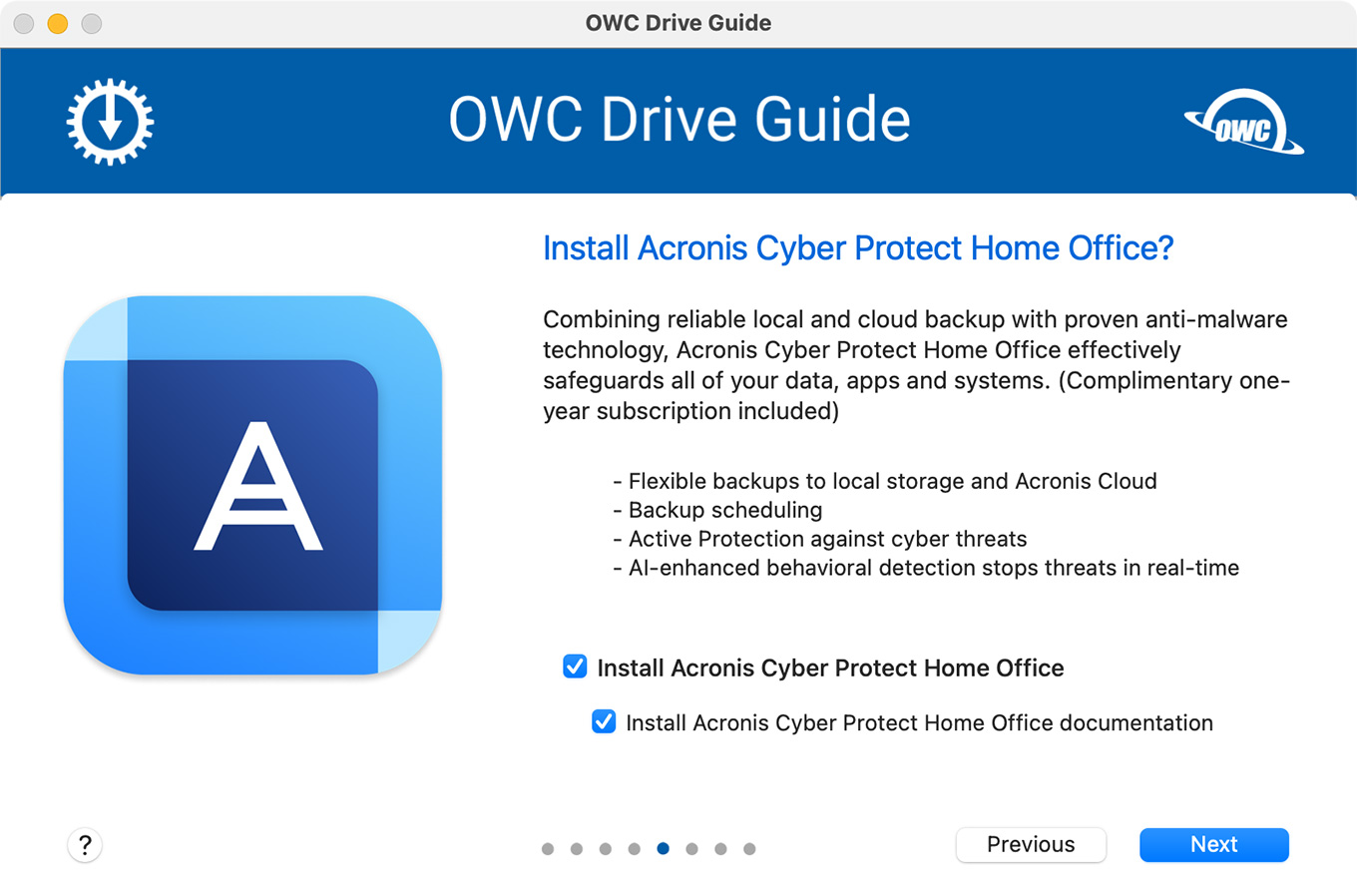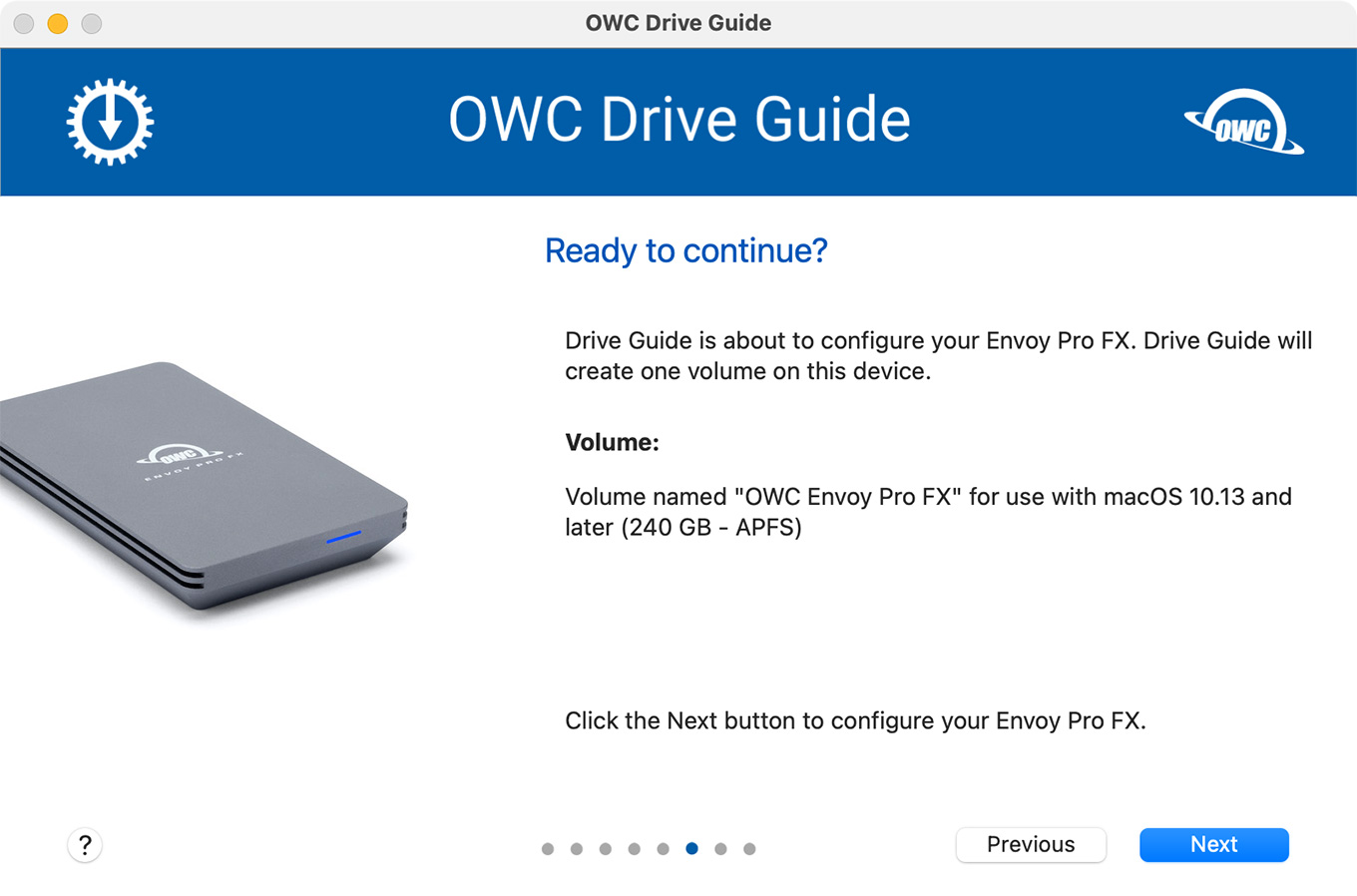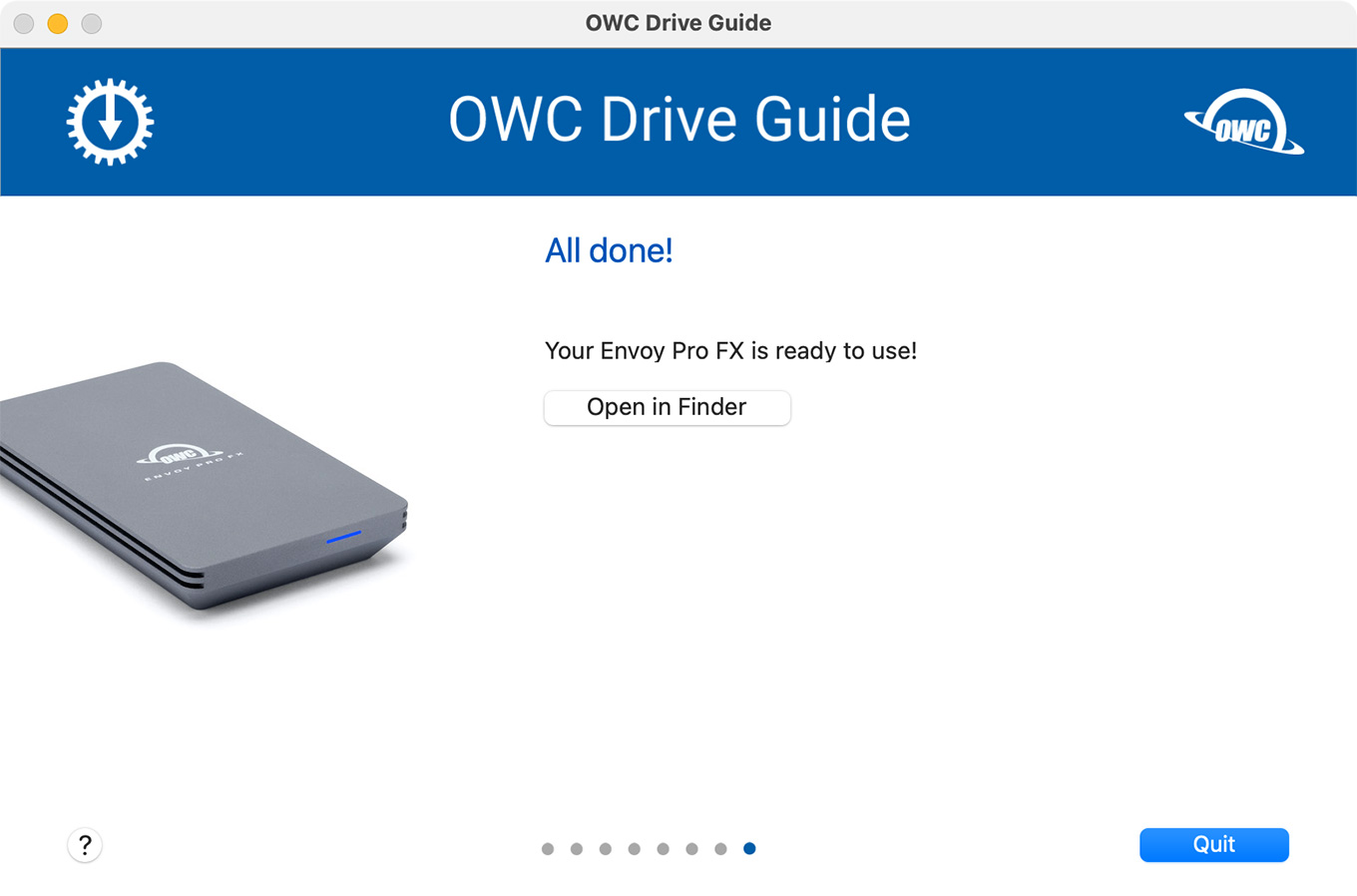 WALKING THE WALK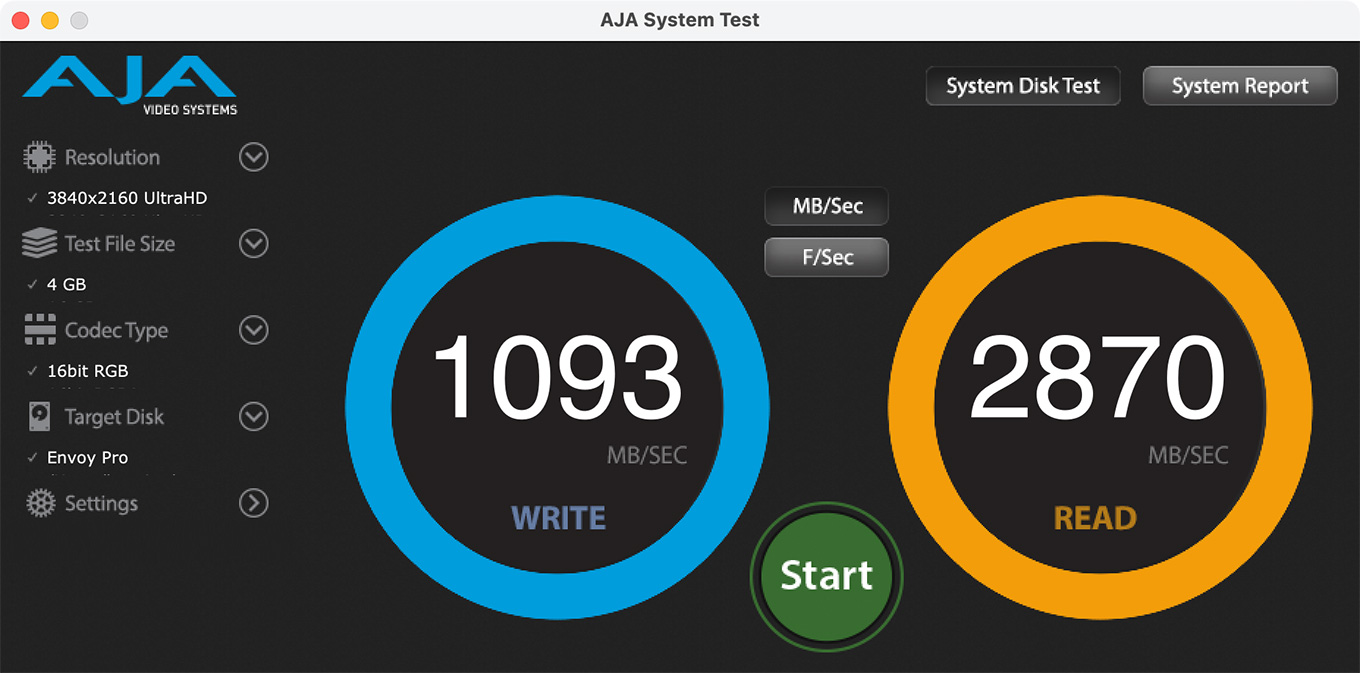 Once formatted, this operates like any other external storage – except it runs as fast as Thunderbolt 3/4 supports. You can't get read speeds any faster than this using Thunderbolt on a Mac.
NOTE: These tests were run using the 240 GB unit. I would expect similar performance from the higher capacity units.
However, in testing the next week, I noticed that write speeds slowed dramatically when writing very large files; larger than 100 GB. With files that large, speeds slowed to around 300 MB/second. This speed slowdown may be due to minimizing heat, as the unit got quite warm – but not dangerously so – after writing all this data.
I also decided to test if how the drive was formatted made any difference in performance. Regardless of whether it was formatted into APFS or ExFAT, using the OWC utility or Apple Disk Utility, the speeds were consistently as fast as Thunderbolt supports.
NOTE: Thunderbolt 3/4 supports a maximum data transfer rate of 2,850 MB/second.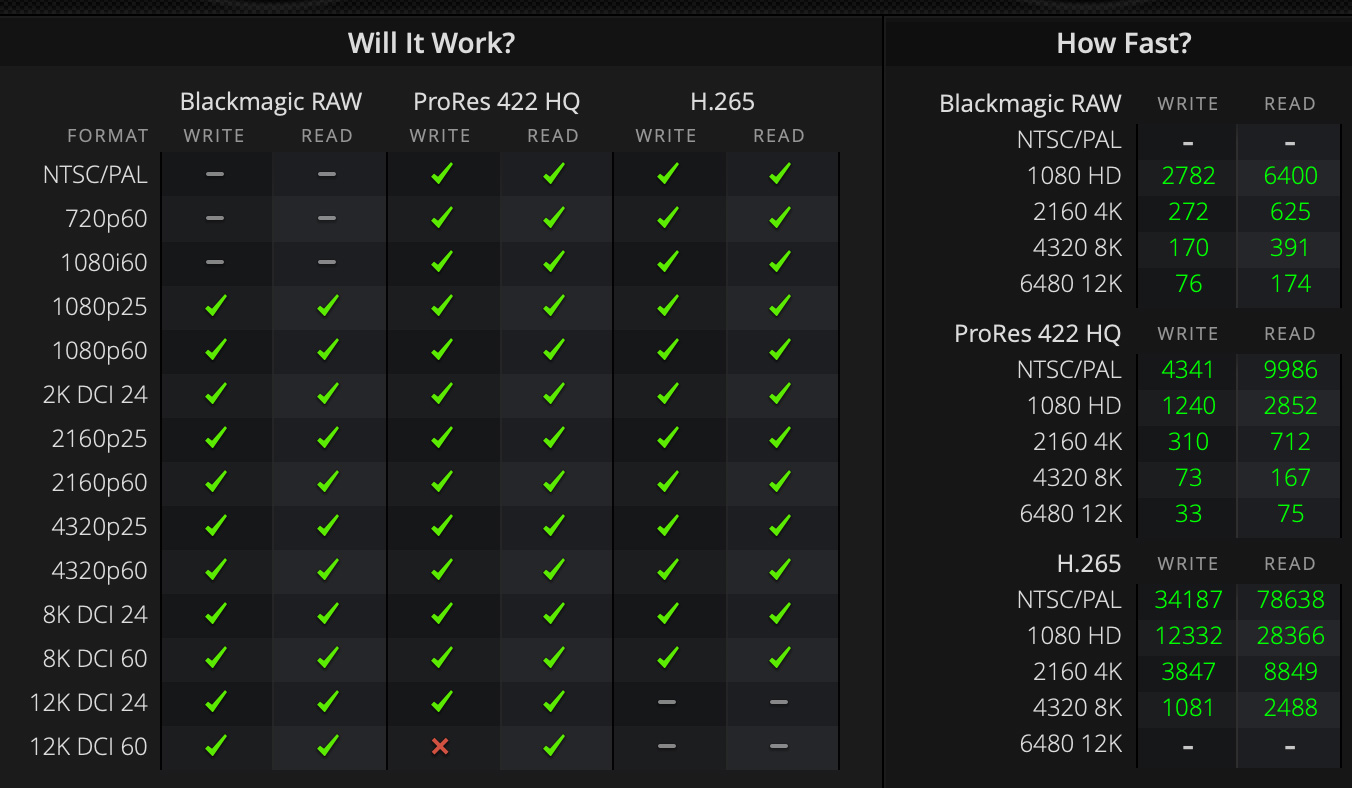 Checking with Blackmagic Disk Speed Test, notice that the Envoy Pro FX is fast enough to play any format, while writing all formats except 12K ProRes 422 / 60.
NOTE: The speed of this unit is so fast, it can play thousands of frames per second of 1080p HD ProRes 422 HQ media.
KEY FEATURES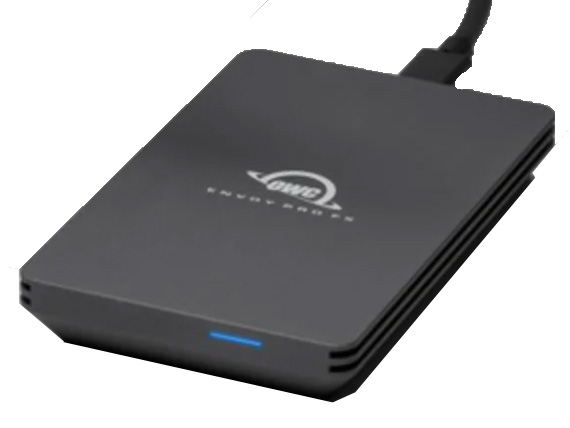 (Image courtesy of OWC.)
It comes with a Thunderbolt 3 /4 / USB-C cable, which also includes an adapter to connect via USB-A.
It is silent. The heat sink fins on the sides keep it cool when when running at maximum speed.
It is small enough to slip into a pocket, weighing just a few ounces.
OWC certifies it as dust-proof, drop-proof from a height of four feet, and waterproof for up to 30 minutes at 1 meter of water.
SUMMARY
While you generally don't need speeds this fast for HD or 4K editing, the Envoy Pro FX comes into its own for multicam editing – especially as stream counts go up – and time machine backups.
Plus, even if you don't need all this speed, your whole system becomes peppier. Files pop open. Renders become super-quick. The Envoy Pro FX is SO fast that you aren't waiting on your system. Your system is waiting on you.
Cool.
---
Bookmark the
permalink
.