Introduction to Fixing Color Problems Using the Video Scopes in Final Cut Pro [v]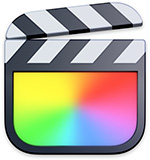 [ This is an excerpt from a recent on-line webinar: "Ask Larry Anything!" which is available as a download in our store, or as part of our Video Training Library. ]
EXCERPT DESCRIPTION
"Ask Larry Anything," is a free-form conversation about subjects related to editing. In this short video tutorial, Larry Jordan illustrates the two key video scopes in Apple Final Cut Pro, how to read them and how to use them to fix color problems like color casts and dark exposure levels.
---
Introduction to Fixing Color Problems Using the Video Scopes in Final Cut Pro
TRT: 18:12 — MPEG-4 HD movie
---
SESSION DESCRIPTION
We restart our fall season with "Ask Larry Anything." Presented by Larry Jordan, this is a free-form conversation about, well, anything you want to ask. This session is organized into two categories: LTO tape archiving for media and Apple Final Cut Pro. This session covers:
LTO tape explained
Exporting media for YouTube
Improve Zoom image quality
How to use Final Cut video scopes
These sessions are always interesting because there is always new stuff to learn!
AUDIENCE LEVEL
These questions span the range from beginner to advanced. Every editor using Apple software can benefit from this session.
---
Bookmark the
permalink
.