Interview: ftrack Acquires Cospective

Recently, ftrack announced that it was acquiring Cospective. As background, ftrack provides a project management, production tracking and media review platform, while Cospective created a synchronized remote review tool.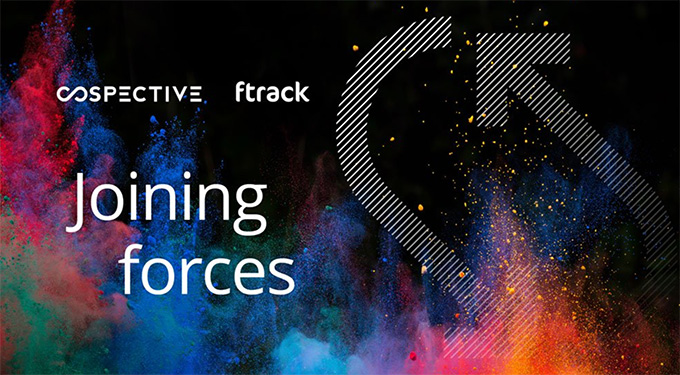 I found this merger interesting, so I reached out via email to Fredrik Limsater, founder and CEO of ftrack, with questions about the merger.
FREDRIK LIMSATER INTERVIEW
Larry: Why did ftrack decide to acquire Cospective?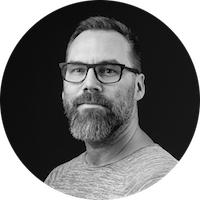 Fredrik Limsater: The most immediate answer is the 14+ years of media review pedigree and experience that Cospective brings to the team. That amount of domain experience is unparalleled. cineSync is built on extremely smart technology that's unique to this industry – not to mention being the industry-standard for high-end VFX supervisors and directors. There are so many benefits for us in bringing that expertise on board.
We've developed production tracking tools since 2008, and over that time we've gradually poured more time and effort into the media review side of the product. This culminated in the release of our new standalone media review and approval product, ftrack Review, earlier this year. We've become very serious about media review and approval, and how important it is in today's global, distributed production workflows. People need to be connected in an instantly understandable, clear way. There are no better teams working in this area in the industry than Cospective. With cineSync, they have proven that they are the go-to group of people to solve any issues around real-time, synchronized review. Bringing them on board to the global ftrack organization (which now has offices in Stockholm, San Francisco, Shanghai, and Adelaide) made perfect sense in the pursuit of building even better media review tools. Cospective will, of course, continue to develop and work on cineSync, but the team's expertise can help grow and develop so many other aspects of the ftrack product ecosystem as well.
But this isn't just about the product. Cospective isn't just a creator of tools, but a group of individuals with whom we have collaborated since 2015. During that time we've built a deep integration between ftrack Studio and cineSync, we've partnered at events, and we've shared many meals. Cospective aren't just our collaborators but were in many ways our colleagues long before we made this acquisition official. There's a great fit here in terms of our company cultures, our work ethics, and our aspirations for the future. The acquisition simply made sense.
Larry: What industry trends is this responding to?
Fredrik: The increasingly distributed, global nature of the industry. We're seeing more studios work together across great distances. They need dependable, easy-to-use tools that make it feel like communication and creative collaboration is happening in the same room, even when it isn't. If there's a breakdown in communication, feedback cycles increase, and overall quality decreases. We want to build a platform that prevents that from ever happening, and allows for simple, streamlined interactivity between remote teams. Working with Cospective as our colleagues and co-developers further empowers us to do this.
Larry: You said in your press release: "We can complement one another's work and build even better, more efficient products for the industry." How does this merger enable this?
Fredrik: Although we've been making different kinds of tools in ftrack Studio and cineSync, each of our products has always shared the same common goal: to increase the interactivity between artists, directors, producers, and everyone else making creative projects. This has always been a core aim for both companies and will remain our core aim for any developments tackled together in future. There are a great deal of mutually beneficial features, and we will be looking very closely at the opportunities these synergies present. Wherever we see scope to create a better user experience that empowers our end-users to collaborate even more closely, we will seek to expand our offering.
We can't say too much at this early stage, but we have some big plans for how we can work together to expand upon our toolsets and improve efficiency. It won't be solely an internal effort, however; we will continue to work closely with our customers to understand their needs and build tools – using the joint expertise of Cospective and ftrack developed over many years – to address those needs.
Larry: ftrack already provides media review software. What does it get from Cospective?
Fredrik: This takes us back to Cospective's 14+ years of industry experience. Cospective is the domain leader in media review and approval. Not only does Cospective have an extraordinarily deep understanding of the technical requirements of media review (and there are many), but it also has a comprehensive understanding of what creative customers want and need. They've maintained an ongoing conversation with studios all around the world, specifically about what they require from media review, for over a decade. They understand the customer and their workflows on such a deep level. That's important to us, as we're always looking to expand that understanding of the industry wherever possible.
It's also important to add that, like ftrack, Cospective places such a high degree of importance on security. Our customer's content is their most-prized asset, after all. So, in working with Cospective we get a wealth of knowledge and experience to bolster our own security know-how at ftrack, and the capability to build even more secure tools for creative teams all around the world.
With Cospective on board, our media review software is only going to get bigger, better, more secure, and more efficient.
Larry: What are your plans for the staff at both companies?
Fredrik: To grow them! We are very excited to welcome all of the Cospective team to the ftrack family and will invest in growing that team further in Adelaide. The Cospective team will remain in Adelaide and will grow across development, support, sales, and marketing to better support the media review and approval side of ftrack's product suite. The global ftrack organization is also looking to hire in the US, Europe, and China in 2020. Keep an eye on ftrack's careers page!
Larry: What does Cospective get out of this deal?
Fredrik: From the first moment I discussed this acquisition with Rory McGregor (then Cospective CEO, now General Manager ftrack Australia – image at right) we were both as excited as each other. This is truly a mutually beneficial acquisition. Rory and his team are joining a company with an identical mindset to theirs, but with more resources to stimulate their product roadmap, plus a much wider reach with ftrack's global support, development, sales, and marketing capability. Indeed, one of the most immediate impacts on Cospective's customers will be access to full 24-hour support, enabled by access to our international support network.
In the longer term, Cospective now has access to a battle-tested development team that knows the industry and the complex requirements of VFX production studios. Via that resource, Cospective can speed up its roadmap and create some of the technology it's always wanted to, faster.
Larry: As you look at our industry today, what are the key challenges that ftrack needs to meet?
Fredrik: Every creative studio is different. This is a challenge we've faced from the start. When we made ftrack, we needed to create a tool that was inherently simple, but one that could address the infinitely unique needs of different studios and workflows all around the globe. Balancing that UX simplicity with deep customizability has been a challenge, and it's one we continue to work on and evolve.
So, I think the key challenge that we face remains in continuing to adapt our service and product with the times. This industry doesn't stand still for long. We're already seeing big changes coming in things like Pixar's USD file format, and the increasing prominence of real-time animation in production pipelines. That's why we listen to our customers so intently, and why we've recently developed integrations such as those with Unity and Unreal Engine.
We need to listen very hard to our user base – and beyond. Now we have Cospective on board to help us rise to the challenges that our customers face.
Larry: Finally, what do you want current customers and potential clients to know about this merger?
Fredrik: The most important message is that, as part of our commitment to customer experience, we can guarantee that there will be no disruption to our customers' use of ftrack. Furthermore, we can guarantee to users of cineSync and Frankie that the people they are used to talking to at Cospective will not change. cineSync and Frankie will both remain available, and won't be bundled with ftrack software. You won't be forced to pay for anything you don't need. The integrations that Cospective has built with third-party platforms (including ftrack competitors) will still be supported – and enhanced.
Basically, you should expect the same great service, delivered by the same people!
What this new development does give us is the tools and resources to build new and improved solutions and to ensure we can deliver what our customers need in the future. We're excited for what's to come as the new and improved ftrack team grows and new technologies come to market.
Watch this space, because there are some big things to come!
EXTRA CREDIT
---
Bookmark the
permalink
.