How Much Computer Performance Do You Really Need For Video Editing[v]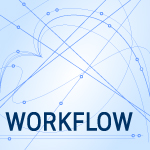 [ This is an excerpt from a recent on-line webinar: "Ask Larry Anything!" which is available as a download in our store, or as part of our Video Training Library. ]
EXCERPT DESCRIPTION
Larry Jordan suggests some performance and hardware tips to consider when the time comes to upgrade your Apple computer.
---
How to Decide How Much Computer Performance You Need
TRT: 5:14 — MPEG-4 HD movie
---
SESSION DESCRIPTION
"Ask Larry Anything" is a wide-ranging discussion of, well, just about anything anyone wants to ask. It's also Larry's favorite webinar because he never knows what the next question is going to be.
Based on viewer questions, this session covers:
The performance benefit of upgrading from Intel to Apple silicon
Adobe Premiere Pro productions
Adobe Premiere Pro match frames
Apple Final Cut Pro media
Fixing soft images
The list below shows additional subjects, including several viewer questions.
AUDIENCE LEVEL
This session varies from basic information to advanced topics, depending upon the questions asked. But, don't worry. If you aren't interested in the current discussion, wait a couple of minutes and it will change to something else.
---
Bookmark the
permalink
.