Hey, Larry! Is My Computer Fast Enough For What I Want To Do?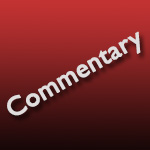 Kevin asks a good – and frequent – question:
I recently purchased a new computer — 2023 Mac Mini, Apple M2 Pro, 32 GB RAM — but I have developed an interest in 3D animation which I know requires a lot of speed to work smoothly.
Does my current CPU have enough power to run programs like Cinema 4D, iClone, After Effects and Perception Neuron or should I upgrade to something faster? What would you recommend as the ideal specs and what would you do in my situation? Thanks.
Short answer: Yes!
NOTE: While the intended use changes from one email to the next, the basic question remains the same: Is my computer fast/good enough for what I want to do?
THE LONGER ANSWER
While it is true that all media creators need to upgrade to Apple silicon systems at some point, because Apple will stop supporting Intel gear after a few more years, virtually all software used to create media – audio, video, 3D – runs on both Apple and Intel. This means that you don't need the latest and greatest hardware to do productive work.
The benefit to upgrading is not that you can do something you can't do now, but that you can do what you do now much faster.
All finished media – audio, video, 3D – requires rendering. All of it. While we may be able to play media and some effects in real-time without rendering, all finished work must render during output.
It is important to understand that whether you have Apple silicon or Intel, one GPU or 30, the image and audio quality of exported media is exactly the same. The math your software uses to render and export images is exactly the same across all systems. The difference – and it's a big one – is speed. Not quality.
The huge benefit to Apple silicon systems is that they are amazingly fast. Multiple times faster than Intel systems. Really, REALLY fast. But not better.
Does this mean that there are no differences between different Apple silicon-based computers? Well, yes and no. Yes, they all create the same quality images and audio. However, based upon configuration, they may make the process faster or easier – but not better.
Kevin writes: "I have developed an interest in 3D animation…" "Developing an interest" is not the same as "basing my career." If I want to explore an interest in horse-riding, the first thing I do NOT do is buy a horse, stable, feed, horse trailer and hire a trainer. Rather, I rent a horse to see if I can even stay aboard while trotting about.
Any M-series computer is more than fast enough for any kind of media exploration you want to pursue.
LARRY'S RECOMMENDATIONS
SoC
Mx – This base level chip is fine for anything you want to do.
Mx Pro – I recommend this chip for single camera media editing to any frame size and limited multicam editing
Mx Max – This chip is recommended for any single camera editing at any frame size and multicam editing of any number of cameras
Mx Ultra – This chip is overkill for video editing, but recommended for processor-intensive tasks like 3D rendering under tight deadlines
Even the base-level chip easily handles HD and 4K single camera video editing. Faster chips support greater processing speed, larger frame sizes, faster frame rates and extended multicam editing.
RAM
8 GB is fine for general office tasks
16 GB is recommended for single camera editing for HD & 4K
32 GB is recommended for single camera editing at any frame size and multicam editing of up to ten streams
64 GB is recommended for single camera editing at any frame size and multicam editing of up to 50 streams.
96 GB or more is not needed for video editing. It might help with 3D rendering, but I would check with the developer before you spend the money.
For me the sweet spot is 32 GB for laptops and 64 GB for desktops. You can buy more RAM, but video editing won't use it.
CPUs
More CPUs are faster. But not dramatically faster because no software consistently uses all CPUs all the time.
CPUs are the gating factor for the number of discrete 3D elements you can manipulate in real-time. Any CPU count is sufficient for video editing.
GPUs
More GPUs are faster. The more you rely on rendering, the more you will benefit from more GPUs. While 3D benefits from more GPUs, video benefits, but not as much.
GPUs – and the media engine – are the gating speed factor for rendering. However, NLEs do not consistently use all GPUs for rendering at the same time.
STORAGE
I recommend 1-2 TB of internal storage and the fastest external storage you can afford. I am seeing both Premiere and Final Cut exporting files at over 1 GB/second (!) if your storage is fast enough.
This is THE KEY to system performance. The faster your storage, the faster your computer. Storage capacity and speed, not computer speed, are the gating factor for media editing performance.
SUMMARY
So, in answer to Kevin's question: Yes, your M2 Pro Mac mini is more than fast enough to explore 3D. Totally fast enough. It is stunningly fast.
Other gear in the future will be faster – that's the way things work in tech – but first find out what jobs you need your computer to do, where the slow-downs are, then get new gear that's optimized for the jobs you need to do.
But, for now, you're fine.
---
Bookmark the
permalink
.