FCP X: Media Management Collection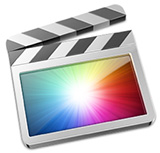 I've written a lot about media management in Final Cut Pro X. So, here, I collected all my articles in one spot to make them easier to find. (These are relevant to version 10.1 or later.)
VIDEO
Update FCP X Events and Projects
ARTICLES
Apple Updates Media Management in FCP X v.10.1.2
Media Management is the Biggest Change in Final Cut Pro X v10.1
Move or Copy Libraries, Events, Clips or Projects
When to Use Optimized, Proxy, or Native Media
How to Convert Managed to External Media
Thoughts on Editing with Final Cut Pro X (v. 10.1)
Backup
Restore Projects From Library Backup Files
SEARCH

Remember, every word in every article is indexed for searching. Simply enter the word or phrase you are looking for in our Search text box at the top of our Home Page and all articles containing that word or phrase will be instantly displayed.
NOTE: As a quick tip, if you are looking for a phrase, put it in quotes.
---
Bookmark the
permalink
.
Larry Recommends
Final Cut Pro X 10.4

Edit smarter with Larry's brand-new webinars, all available in our store.
Access over 1,900 on-demand video editing courses. Become a member of our Video Training Library today!
JOIN NOW
Subscribe to Larry's FREE weekly newsletter and save 10%
on your first purchase.