FCP X: Cool Compound Clip Effect
FCP X: Cool Compound Clip Effect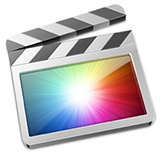 NOTE: For a general article that explains what compound clips are and how to use them, read this.
A little-known secret of Final Cut Pro X is that effects from the Effects Browser process before settings in the Inspector.
Most of the time, you don't care. But, when you are creating a special look that uses both an effect from the Effects Browser and settings in the Inspector, you might care a lot!
Here's an example of the problem.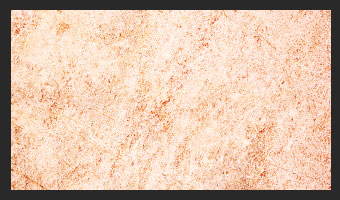 This a a clip at 100%. (I'm using a generator for this article, but this technique works for all types of clips and for all types of effects.) Notice that this clip is both 100% in size, and fully in focus, with sharp edges to the image.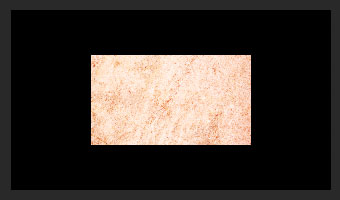 Now, I've reduced its size to 50%. Still in sharp focus, still with sharp edges.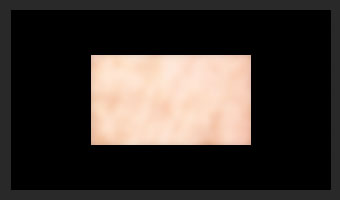 Now, I've added a Gaussian blur effect and increased the Amount to 100%. The interior of the clip is fully blurred, but the edges are still sharp!  Hmmm…. not good.
What I want is to blur the entire clip – both the edges and the interior. However, because effects process before any settings in the Inspector, we can't blur the edges because when the blur is applied, the edges of the image are still set to the edges of the frame. What to do, what to do??
This is a good time to use a compound clip. A compound clip is a special type of project that holds one or more clips and can be edited into another project. (You can even put compound clips inside compound clips, though I don't recommend it for performance reasons.)
What we need to do is enclose the clips we want to blur (remember, this technique works for any effect and any Inspector setting) in a compound clip. Then, we will apply the blur filter to the compound clip.
Final Cut Pro X processes effects and settings applied to clips inside a compound clip before it processes effects and settings to the compound clip itself.
* Select the Timeline clip, or clips, that you want to enclose into the Compound clip.
* Choose File > New Compound Clip.

* A new icon appears in the top left corner of the selected clips indicating this is now a compound clip. And the compound clip thumbnail illustrates the clips inside it. (You can rename the compound clip in the Info panel of the Inspector.)
* Select the compound clip in the Timeline and apply the Gaussian blur filter to the compound clip.
* Go to the top of the Inspector and change the Amount setting of the Gaussian blur to the amount of blur you want for the effect.
Poof! A blurred clip, with blurry edges and blurry interior.
Cool.
Visit our website to see Final Cut Pro Training & more!
---
Bookmark the
permalink
.