Create an Animated GIF in Apple Motion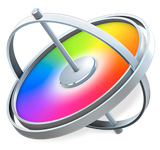 Animated GIFs are short (1-10 second) animations that are posted to a web site and viewed in a web browser. These could include anything from text to graphics to video. While there are a number of stand-alone GIF creation programs, you can create them directly in Apple Motion. Here's how.
NOTE: This process requires Apple Compressor for GIF compression. These screen shots are from Motion 5.6.3 and Compressor 4.6.3.
GET STARTED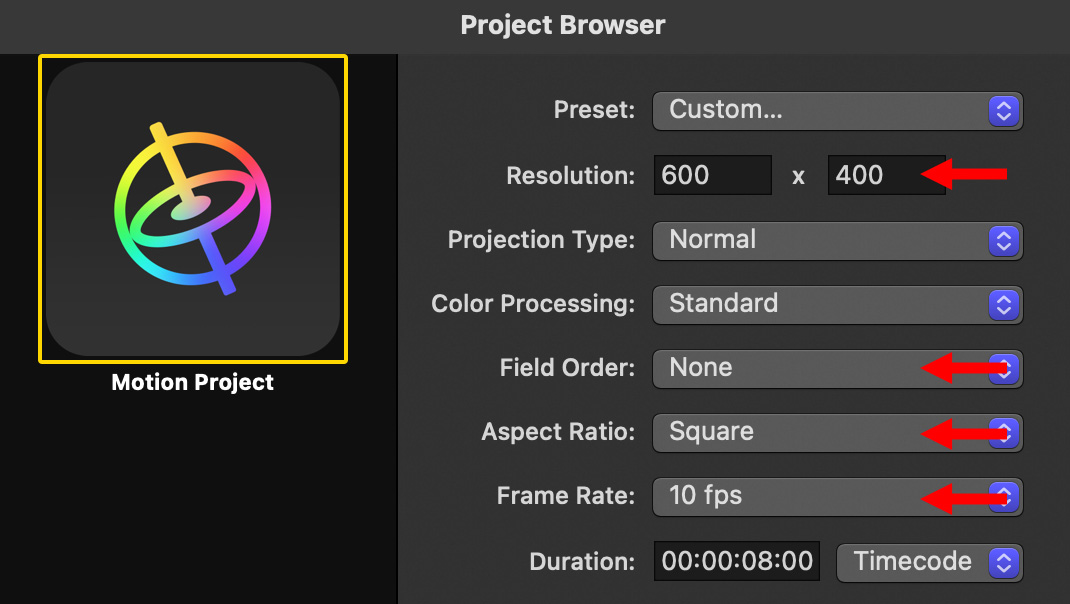 Open Motion, then, in the Project Browser, change the Preset to Custom. GIFs are not video, they are animations. Which means that the normal settings for video don't apply. Here are the settings you need to change.
Resolution. GIFs can be any frame size. Since they are posted to a website, you can use any rectangular size you want.
Field order. This should always be set to None (progressive video). Always.
Aspect ratio. All digital images, GIFs and video use square pixels.
Frame rate. The lower the frame rate, the smaller the GIF.
Duration. Keep this short to allow the GIF to load quickly.
CREATE AN ANIMATION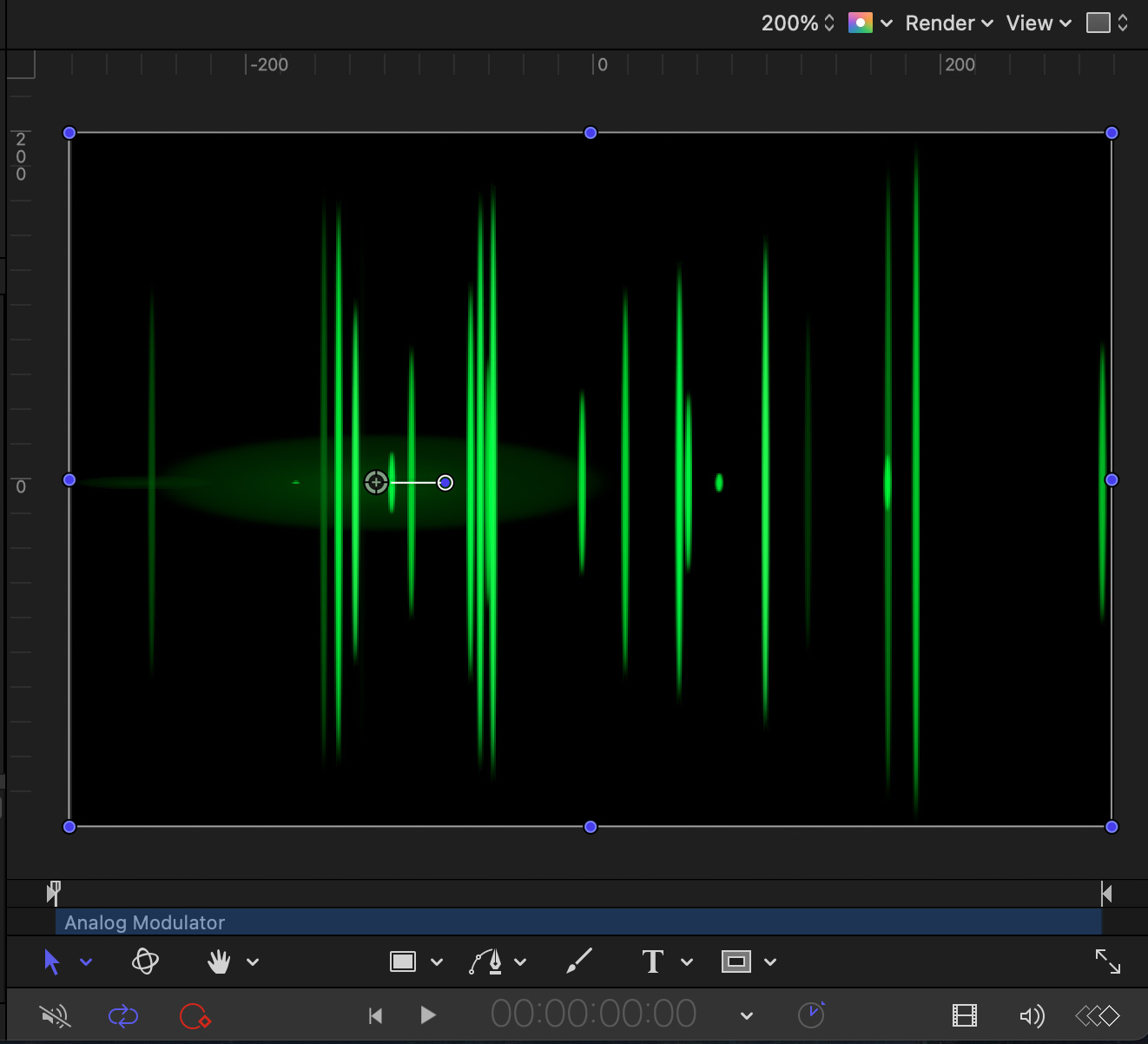 Because the purpose of this tutorial is not to explain how to create animation in Motion, I'll just use this particle emitter "Analog Modulator".
To this, you could add a video clip, text… anything, in fact, to make your GIF eye-catching and memorable.
OUTPUT AN IMAGE SEQUENCE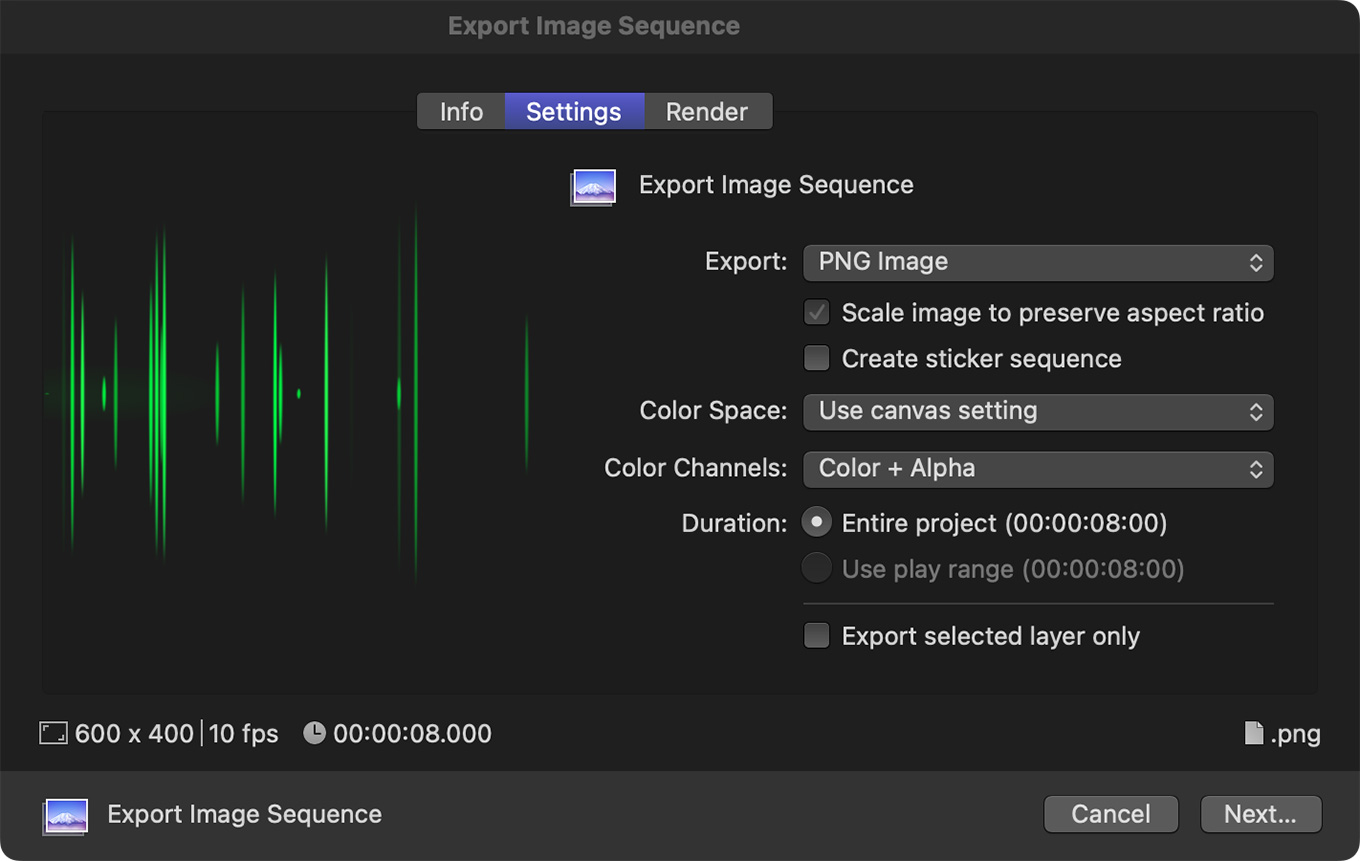 This is the first part of a two-step process:
In Motion, choose File > Share > Export Image Sequence. By default, this exports a folder containing PNG still frames of every frame in your project.
Set Color Channels to Color if you want the background of the GIF to be a solid color.
Save this file, because we will return to it shortly.
You are now done with Motion. There's a faster – and automated – way to compress these, but I first need to show you how to compress this folder using Compressor.
A QUICK SIDEBAR ON OTHER GIF SOFTWARE
Once the image sequence folder is exported, you can use any 3rd-party GIF compression software to turn it into a GIF. So, Compressor isn't required, simply that its integration with Motion allows the compression process to be automated.
COMPRESS USING COMPRESSOR
The second step is to compress these individual images into a single GIF using Compressor.
Open Compressor and choose File > Add Image Sequence. (Shortcut: Option + Cmd + I). Navigate to the image folder you exported from Motion. (Modulator, in my example.)
NOTE: All you need is to select the folder, not the clips in it.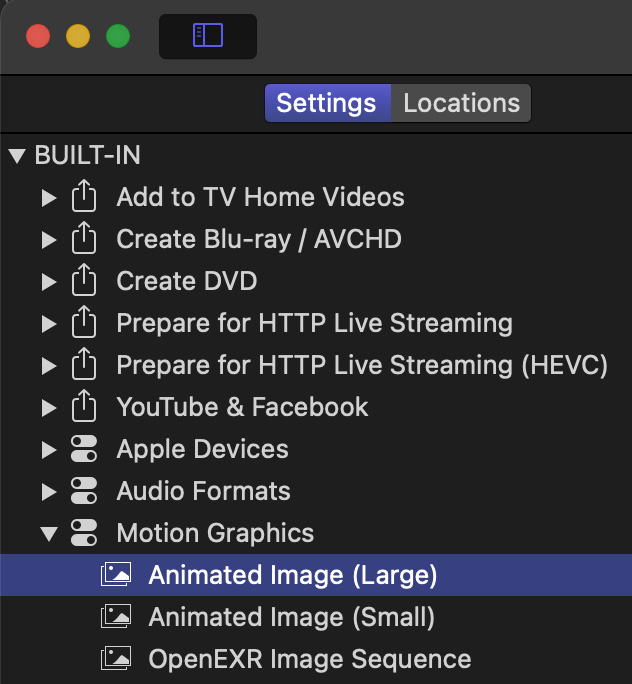 Go to Settings > Motion Graphics and drag Animated Image (large) on top of the name of the job.

The image sequence folder name turns white when the setting is dragged onto the right place.
Right-click Location to be sure you are storing the file in the correct place, then click Start Batch at the bottom right.
In less than a minute, the finished GIF appears where you stored it. If, like me, you forgot to change the file name in Compressor, it is easy to change in the Finder.
To preview the GIF, open it in the web browser of your choice.
A SECRET FASTER WAY
If you create a lot of GIFs you can make this process even faster and bypass Compressor altogether.

Right-click the Animated Image (large) setting and duplicate it.

In the CUSTOM settings, toward the bottom, rename this setting to something that makes sense to you.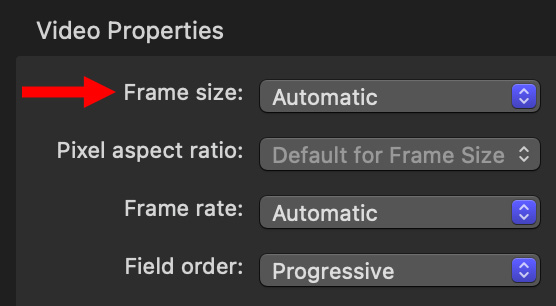 With that custom setting selected, open the Video Inspector (on the right) and set the Frame Size to Automatic. This means that this will compress exactly the frame size that you export from Motion.
NOTE: The rest of the settings are fine. Be sure field order is set to Progressive.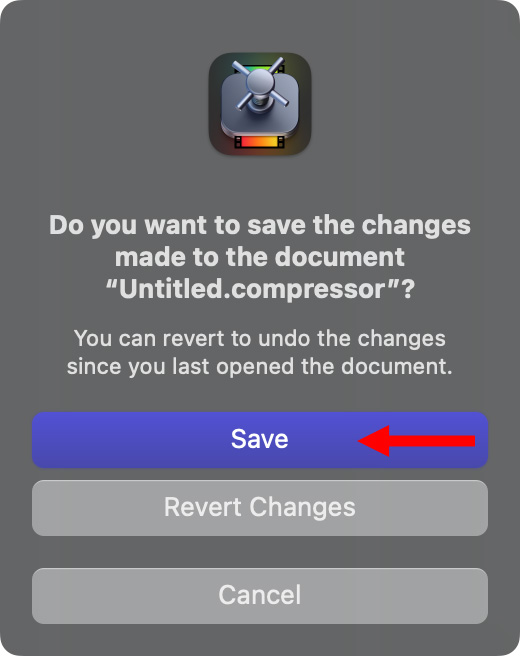 Quit Compressor and click SAVE to retain your newly-customized settings.
RETURN TO MOTION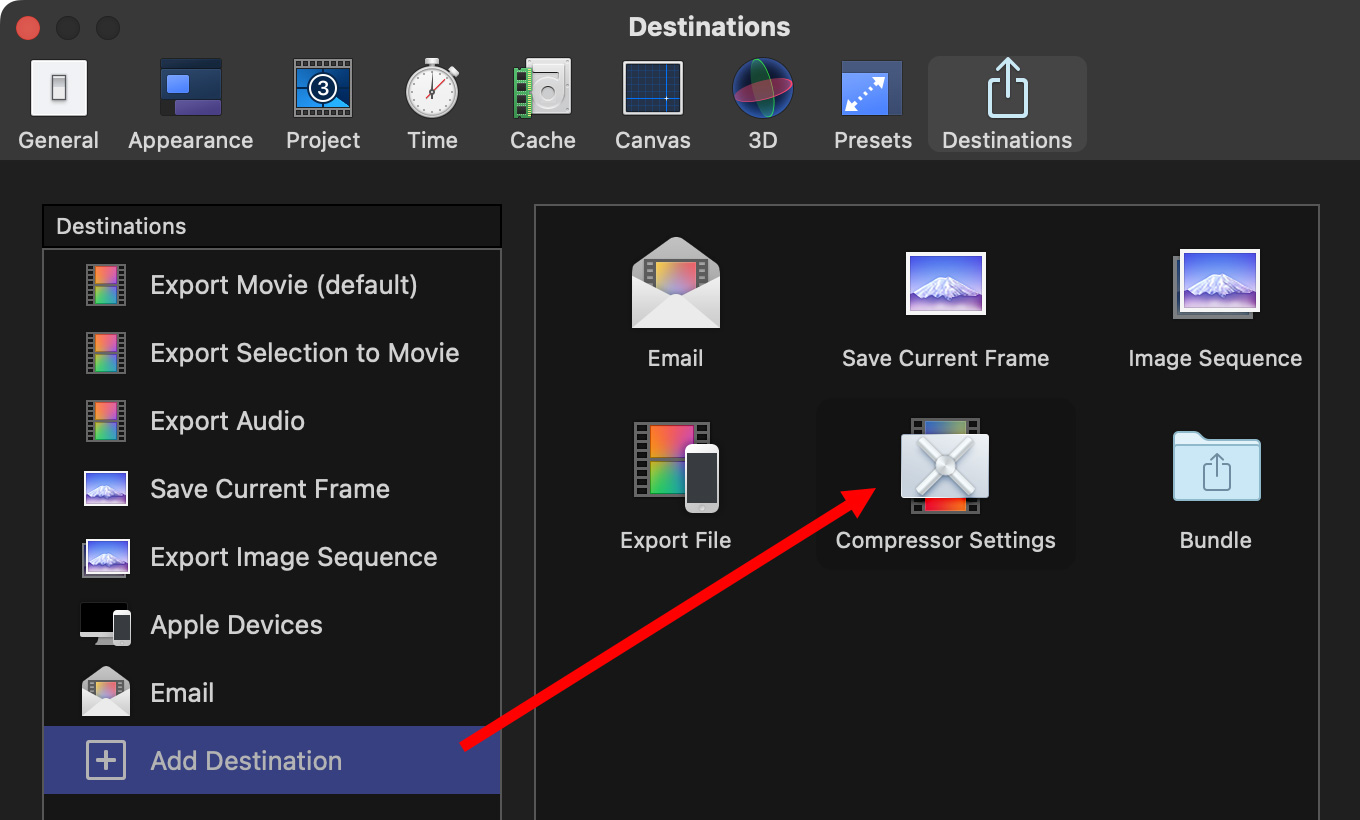 Before we re-open the animation project in Motion, we need to make a change to the destination settings. We only need to do this once.
Open Motion > Settings > Destinations. Drag Compressor Settings from the right side to the left.

In the window that appears, search for the name of your custom setting and select it.
Click OK.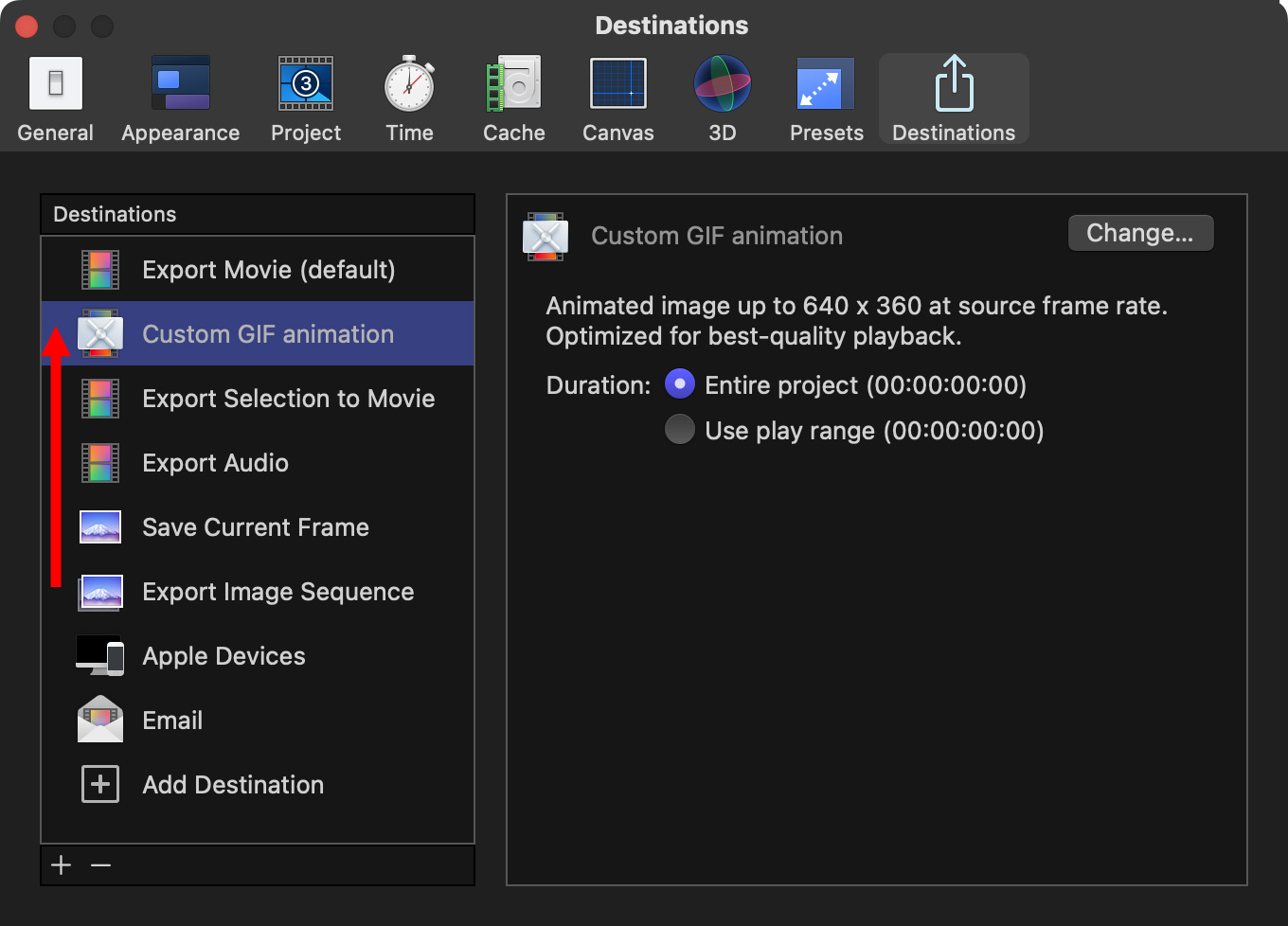 Drag the name of the setting, on the left, up or down to where you want it listed.
Then, close the Settings window.

With that one change, this option now appears in your Share list.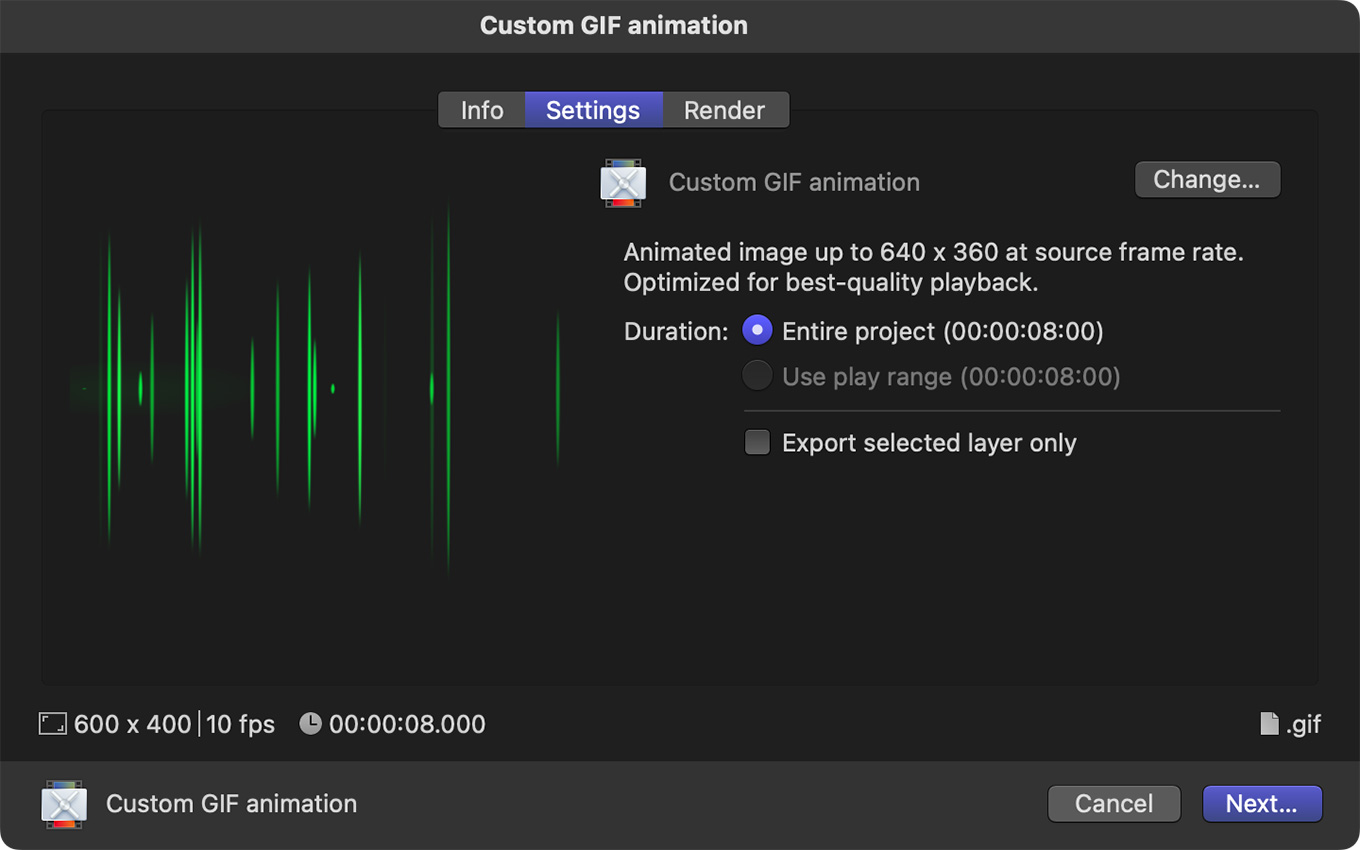 When you choose it Motion will automatically:
Create a folder to hold the images according to the name you specify
Export each frame as an image
Send the image sequence to a background process that automatically converts it to a GIF using the settings you created in Compressor
Rename the resulting GIF to match the name you requested
Delete the original folder and images.
This method combines the animation creativity of Apple Motion with the speed of an automated background process that creates GIFs at blinding speed.
EXTRA CREDIT
Thanks to Jeffrey for the tip that led to this article.
---
Bookmark the
permalink
.