Apple Releases ProRes RAW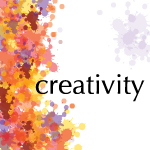 Last Thursday, when Apple announced a new version of Final Cut Pro X, they also announced a new version of ProRes, called ProRes RAW. Both will be released later today.
While the update to Final Cut got most of the attention, the new version of ProRes RAW is significant. Let me explain why.
BACKGROUND
ProRes was first introduced more than ten years ago – yup, I was surprised, too, when I learned this. When it was introduced, back when Final Cut Pro 6 was still current, if my memory serves, it was designed as a post-production format to help editors deal with all the different codecs and format issues that we wrestled with daily. At its introduction, it just consisted of ProRes 422.
Now, that single codec has expanded into an entire family of six codecs:
ProRes 4444 XQ
ProRes 4444
ProRes 422 HQ
ProRes 422
ProRes 422 LT
ProRes 422 Proxy
As you know, ProRes 422 is the default optimization codec in Final Cut Pro X, while ProRes 422 Proxy is the default proxy format.
While ProRes was invented as a aid to the post-production process, what happened was that camera manufacturers discovered it was also an excellent acquisition format. Today, most high-end cameras – and digital recorders – offer the option of recording camera native files in some version of ProRes.
ProRes provides camera manufacturers with many advantages:
A well-known codec from a well-known company
Efficient to record and edit
10-bit depth which provides excellent gray-scale fidelity and image quality
But, while every version of ProRes was 10-bit, no current versions of ProRes were designed to handle all the data in a RAW file.
SKIP FORWARD TO TODAY
ProRes RAW is specifically designed as an acquisition format. In other words, it needs to be implemented by camera manufacturers or digital media recorders.
NOTE: At the same time today that Apple releases ProRes RAW, Atomos is releasing a free firmware update for their Sumo and Shogun Inferno digital recorders which will allow them to record directly in ProRes RAW. Here's a link to learn more.
As well, FCP X 10.4.1 and Motion 5.4.1 also support ProRes RAW natively.
What ProRes RAW provides is all the efficiency of ProRes with all the camera sensor data of a RAW file.
NOTE: RAW files are direct data dumps from the sensor. Log files are RAW files which are modified to squeeze as much sensor data as can fit into a Rec. 709 color space. ProRes RAW could replace both of these formats, but, again, needs to be implemented either by the camera manufacturer or a digital recorder, such as Atomos, that's connected to it.
At its release, ProRes RAW will be supported in software only in Final Cut Pro X and Motion. However, just as ProRes is supported today in many different devices, platforms and software, Apple expects ProRes RAW to rapidly increase in support as well.
NOTE: In addition to Atomos, DJI has announced that an upcoming firmware update will allow owners of the Inspire 2 drone with Zenmuse X7 Camera to enable ProRes RAW recording. No release date was announced.
WHAT YOU NEED TO KNOW TODAY
There are two flavors of ProRes RAW:
The difference between the two is a slightly higher data rate for the HQ version.
You can NOT transcode a RAW file into ProRes RAW, it must be created when the original image is recorded at the camera or digital device. Once created, it can be transcoded into any other format, just as we can transcode ProRes 422 today.
The big benefit to ProRes RAW is that it allows us to directly access the RAW image data from the camera sensor, then edit, color correct and output using the same high quality codec without transcoding. This allows much greater flexibility in color grading and finishing – especially for HDR workflows.
Unlike all other versions of ProRes, ProRes RAW uses a variable data rate, which means that the data rate will vary as the complexity of the image increases. This variable data rate means that files sizes for the same duration video may vary as well.
ProRes RAW is not removing data, instead it is encoding the hard-to-manage RAW data into a much more efficient format.
NOTE: According to Apple's press materials, ProRes RAW is about 1/3 the size of an uncompressed RAW file and can be easily edited on a relatively recent MacBook Pro laptop. It also supports multicam editing, with the number of simultaneous streams depending upon your hardware.
If you are principally working in HD, working with ProRes RAW is nice, but not essential. However, if you are shooting or planning to shoot projects that are destined for HDR output, ProRes RAW is something that can make your media management, editing and archiving easier and more efficient. Depending upon what and how you are editing, an even more significant benefit is the performance that allows for more streams of real-time playback, faster rendering and faster export vs. other RAW formats.
ProRes RAW is a brand-new release. It will take a while before we hear which other applications and hardware will support the format. Currently, no other software platform has announced support.
EXTRA CREDIT
Apple has released a white paper on this new codec that is well worth reading for more detailed information: ProRes RAW White Paper.
---
Bookmark the
permalink
.