Apple Announces Final Cut Pro for iPad. Semi-pro & Designed for Mobile Movie Creators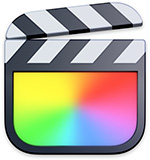 Last Tuesday, Apple announced new versions of Final Cut Pro and Logic Pro for the iPad. "Final Cut Pro and Logic Pro for iPad bring all-new touch interfaces that allow users to enhance their workflows with the immediacy and intuitiveness of Multi-Touch. Final Cut Pro for iPad introduces a powerful set of tools for video creators to record, edit, finish, and share, all from one portable device." (Apple press release)
NOTE: I purposefully did not include information on Logic Pro in this article because I don't know or use it. I'm not a qualified commentator. You can learn more here.
Before I go further, let me state that this does NOT mean that Final Cut Pro for the Mac is going away. On the Final Cut – Mac website, Apple makes clear a new version for the Mac is coming very soon. I'll have more on that later in this article.
But, the iPad version is a harbinger of things to come, both good and bad.
FIRST, THE FEATURES
FCP for iPad is a rewrite of the basic Final Cut Pro editing engine. One optimized for touch and the Apple pencil, rather than a mouse and keyboard.
NOTE: Apple notes that both Magic and Smart Keyboards, which run on the iPad, provide keyboard support for the software as well.
As you would expect, editing is frame accurate, with a new finger-driven jog wheel to move about the interface.
You can write, draw and highlight on the video using the Apple pencil. Everything you draw is automatically animated.
It supports a new HDR workflow taking advantage of the Liquid Retina XDR display on the 12.9-inch iPad Pro. (According to Apple's website, this new HDR workflow will be coming to the Mac version shortly.)
The iPad version imports iMovie projects and can transfer projects from the iPad to an upcoming version of FCP – Mac.
The iPad version supports multicam editing with playback of up to four angles.
"Fast Cut" editing provides AI-assisted clip moving, trimming, and cropping at the touch of a finger.
Full support for ProRes, including ProRes RAW.
The new Pro Camera feature integrates the iPad camera with FCP to capture video using ProRes.
As you would expect, color correction, keyframing, cinematic mode (which means "adjustable focus providing depth of field") are also in the package.
Plus a wide array of animated titles, transitions, effects, and backgrounds – similar to, but new from, those on the Mac version. These also include 40 new music soundtracks with adjustable durations.
A new effect, which doesn't exist in the Mac version, does automatic rotoscoping without green screens (called "Scene Removal").
Finally, projects can be optimized and shared to YouTube, Instagram, and TikTok in either HDR or SDR. As well, projects can be exported to Final Cut Pro – Mac.
If you are a mobile movie creator, there is a lot here to like.
SYSTEM REQUIREMENTS & PRICE
Apple's website says that Final Cut Pro for iPad requires the 12.9-inch iPad Pro (5th or 6th generation), 11‑inch iPad Pro (3rd or 4th generation), or iPad Air (5th generation) with iPadOS 16.4 or later.
NOTE: In other words, FCP requires an iPad with an M-series chip.
The software is available starting May 23 but only via subscription. The price is $4.99/month or $49 annually.
Website: Final Cut Pro for iPad
WHAT'S MISSING?
Based on my understanding, there are a few key missing features in this initial release that are important to know:
There is no support for editing from external storage in the initial release. This means that all media, libraries and work files must fit into the iPad.
Media can be transferred to the iPad from external storage, but not accessed externally during an edit.
All media is copied and stored in the library. This doubles storage requirements due to  copying media into the library.
Because this requires a touch interface, there is no support for external (meaning larger) monitors.
Finally, this is Apple's first foray into subscription pricing for software. While the price is not high, we have to assume Apple will be watching this closely to see how the market reacts to "software-as-a-service."
NOTE: MacWorld got really worked up about this in its review. Those comments were echoed by several other websites.
According to the Final Cut – Mac website, the Mac version offers advanced color grading, object tracking and other unspecified features not in the iPad version. These differences will be specified further when the iPad version launches.
WHO'S THE MARKET?
Like many professional editors, I've invested thousands of dollars and years of time to build an editing studio. FCP – iPad is not for me. Apple is not expecting us to upgrade – though some of us may find the portability of an iPad useful for, say, editing on set.
Apple provides video editing for consumers using mobile devices with iMovie and Clips. Professional editors have Final Cut Pro on the Mac. The iPad version lives between them. Not consumer, not pro. Semi-pro – with features designed for mobile creators.
When you think about it, by the time you buy a high-end iPad, add a keyboard, Apple pencil and, ultimately, external storage to an iPad, what you end up with is a lashed-together MacBook. If you need an editing powerhouse, you don't need the iPad version. We already have that with FCP and a laptop. If you need to travel light, get a MacBook Air.
No, the market for FCP – iPad is the media creators who will never buy a laptop. The new "influencers" who record video about their clothes, latest stunts, or the travails of their cat. Where mobility and speed are essential to communication. Who need more software oomph than an iPhone can provide. Whose audience is not corporate or broadcast, but social media.
It is not by accident that FCP – iPad is optimized for YouTube, Instagram & TikTok. This product is designed for people who post media multiple times per day. Where quality is less important than immediacy. Where animation is more important than composition. Where personality beats content.
While somewhat depressing for someone like me who's spent a career in media, these folks outnumber us. By a lot.
And only high-end iPads will be useful for this work.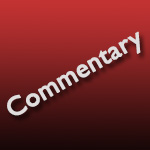 THE BIGGER PICTURE
Software as large and complex as Final Cut Pro – iPad is not created quickly. I don't know, but based on my experience, the decision to begin the design was probably made three years ago, with active coding starting two years ago. Based on LinkedIn postings, there was a large team that worked on this. This was not a small or inexpensive decision.
It is probably not coincidental that starting about three years ago, development of Final Cut Pro – Mac virtually stopped. Final Cut Pro 10.5 was released in November, 2020. Almost three years ago.
In fact, the lack of significant upgrades led a group of over 100 professional editors to send on open letter to Tim Cook on April 19, 2022. Their key requests:
"We ask Apple to promote Final Cut Pro publicly and add the few remaining features that our industry has consistently stated are needed.
"[We ask ] Apple [to] publicly support and certify the suppliers of the third-party products and services we use to integrate Final Cut Pro into industry-standard workflows.
"We hope you will start showing that Apple aims to make Final Cut Pro the best application for editing TV and movies."
A month later, on May 19, 2022, Apple responded by saying (in part):
"While we believe we have plans in place to help address your important feature requests, we also recognize the need to build on those efforts and work alongside you to help support your film and TV projects and keep you posted on important updates. This includes taking the following steps:
"Launching new training products and Apple-authorized certifications for pro video starting this month with our partner Future Media Concepts.
"Establishing a panel of industry experts for regular consultations, starting this summer
"Expanding the content and frequency of Final Cut Pro workshops for major film and television productions."
It should be noted that all three of these statements involved Apple listening to editors. But Apple did not commit to doing anything after that listening.
Future Media Concepts is working actively with Apple to provide workshops and certification training. As well, I know the industry panel met once – with great fanfare from Apple. If it's met since then, I have not heard about it.
But, based on Apple's release notes, when it comes to adding "important feature requests," here are the new features added to FCP – Mac in the last two years:
10.5.3 – June, 17, 2021
Improved media search and sort
Create and save custom column views in the Browser
Support for Apple silicon
Bug fixes
10.6 – Oct. 18, 2021
Object tracking
Support for cinematic mode (adjustable focus)
Optimization for M1 Pro/Max/Ultra chips
Bug fixes
10.6.5 – Oct. 24, 2022
Faster H.264 / HEVC exports
Bug fixes
In two years, that's not a lot. In fact, compared to Adobe or Blackmagic releases, it's embarrassing.
In thinking about this I realized that Apple has a different vision of video editing software than I do. For me, it's a career and communications tool. For Apple, it sells hardware. (This isn't bad – we just have different priorities.)
For more than twenty years, video editing was the hardest thing we could do on a computer. The needs of video editors drove the computer, monitor and storage industries; we constantly demanded bigger, faster, and better. Applications like Final Cut Pro 7 and, initially, Final Cut Pro X, were the fair-haired children driving the high-end, most profitable sector of the market for multiple vendors.
But, today, computers and storage are so capable, that it no longer requires the biggest, fastest, baddest gear to edit video. When Apple markets the current version of Final Cut – Mac by saying "Creators can work in 8K ProRes video… [and edit] up to 18 streams of 8K ProRes 422" (Apple FCP website) you know that today's hardware more than meets the needs for 99% of video editors.
Any shipping M-series Mac can easily edit HD or 4K video without breaking a sweat. Especially when attached to external storage.
My suspicion is that Apple doesn't know what to do with Final Cut Pro. In the past, they used it to drive hardware sales and it was wildly successful at selling tons of high-end gear. But, with the release of Apple silicon, even entry-level hardware can easily edit video.
I think Apple is paralyzed in a debate about whether to upgrade an expensive, complex product targeted at a tiny, tiny base of users. Creating a professional-level upgrade to Final Cut is a time-consuming and expensive effort. Yet, the installed base of Final Cut editors is roughly 0.003% of all Apple users.
Is this upgrade critical to us, as editors? Yes. But not to Apple.
I think Apple lost the incentive to actively develop Final Cut when they realized that it was no longer driving high-end Mac sales. While I think the new versions of the Mac Studio and Mac Pro were principally stalled because of supply chain issues, underneath was the realization that these high-end systems weren't really needed by most high-end users. WANTED, yes. Needed, no.
The market for high-end, expensive hardware may be getting smaller because Apple silicon is SO GOOD at what we need it to do now.  While I want an M3 Mac Studio, the M2 Pro Mac mini meets all my editing needs for the foreseeable future.
Perhaps Apple looked to broaden the reach of Final Cut. Increase the number of people using it. Maybe spread the development cost between platforms. Plus, the iPad version drives high-end iPad hardware sales.
I believe Apple when they say a new version of Final Cut Pro – Mac is on the way. I'm hoping that it adds features that have been requested by professional editors for years. That list of requests is long; especially collaboration, speech-to-text and audio mixing.
But it seems to me that the bloom is off the rose. Final Cut Pro is no longer a favored application in the mind of Apple. It is important, true. It is an app that many of us rely on everyday. Careers are built on it. But, it no longer drives hardware sales the way it used to.
I'm seeing that lack of interest from Apple expressed in the slow pace of new releases, the lack of focus on user requests and their excitement surrounding a new version that drives sales of high-end hardware. But iPads, not Macs.
NOTE: Apple implied they want feature parity between the iPad and Mac versions of Final Cut. I suspect we'll learn more when the iPad version ships on May 23.
OH! AND THAT SUBSCRIPTION THING
Developers love subscriptions. Consistent revenue is ideal for budgets, hiring staff, paying for R&D and releasing new products. Subscriptions encourage maintaining existing software, not just quickly creating upgrades with half-baked new features to generate revenue to meet payroll.
So, from a developer perspective, I totally understand subscriptions.
But, as an end-user, I really dislike them. Each time I turn around, it seems like I am renting my computer life. And, heaven help me if I stop paying for a subscription. I may not need the application, but I do need access to that existing data.
I would much prefer a Lease-to-Buy, where the payments stop at some point in the future.
I suspect that Apple is using FCP – iPad as a test to see how well software subscriptions are received. Is Apple software now going to be another element in Apple's Services bundle?
NOTE: Based on what I've heard, but not confirmed, Apple is not planning subscriptions for their Mac software.
SUMMARY
I'm not the market for this software. I have a fully-equipped editing suite with hardware and software optimized for media production and editing. I don't spend my life posting on social media. And I have yet to find a personal use for an iPad.
So, I'm not the market. The students I teach ARE the market. They are not tied with existing infrastructure, clients or workflows. They can invent something new on the fly. And more power to them.
I wish Apple success with the iPad version of Final Cut Pro. I only hope that, in all the excitement, they don't forget that we Mac users need upgrades too.
And forget about that software as a subscription thing.
EXTRA CREDIT
Here are some relevant weblinks:
---
Bookmark the
permalink
.