Adobe Premiere Pro CC: Create Multicam Clips Containing Different Frame Sizes [ video ]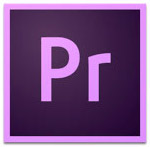 [This is an excerpt from a recent on-line video webinar: "Ask Larry Anything" which is available exclusively as part of our Video Training Library.]
COURSE DESCRIPTION
"Ask Larry Anything" webinars cover a wide-range of subjects and are available exclusively to Video Training Library members.
Questions answered during these two sessions covered:
The current state of HDR media
Apple Final Cut Pro X
AppleCompressor
AppleMotion
Adobe Premiere Pro Cc
Adobe Audition
In this short video, Larry Jordan explains how to create a multicam clip in Adobe Premiere Pro CC using video clips of different frame sizes that still allows reframing and repositioning of the higher resolution media once its edited into the Timeline.
---
Premiere: Multicam Clips
TRT: 6:21 — MPEG-4 HD movie
Our website offers lots more video training in our store.
---
Bookmark the
permalink
.
Larry Recommends
Final Cut Pro X 10.4

Edit smarter with Larry's brand-new webinars, all available in our store.
Access over 1,900 on-demand video editing courses. Become a member of our Video Training Library today!
JOIN NOW
Subscribe to Larry's FREE weekly newsletter and save 10%
on your first purchase.