FCP X Collaboration: Transfer Files Between Editors [video]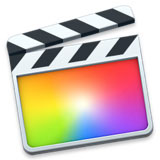 [This is an excerpt from a recent on-line video webinar: "Tips, Tricks and Techniques for Apple Final Cut Pro X" which you can download in our store, or as part of our Video Training Library.]
COURSE DESCRIPTION
This session presents a variety of little-known Final Cut Pro X tips and techniques that showcase new ideas, new ways to work faster, or new ways to add some fun to your video editing.
During this session, Larry Jordan covers more than a dozen specific effects techniques, including:
How two editors can collaborate to share clips and logging data
How to create a vertical project
A variety of masks and color correction techniques
How to use the Draw Mask
How to replace an over-exposed, "blown-out," window
How to punch up an exterior landscape shot
How to position 3D text
And many others
This webinar is all about: "How Do I Do This?" This short video tutorial illustrates how to transfer files from one editor to another; for example, where one editor logs while the other editor edits.
---
Transfer Files Between Editors
TRT: 5:30 — MPEG-4 HD movie
Our website offers lots more video training in our store.
---
Bookmark the
permalink
.
Larry Recommends
Final Cut Pro X 10.4

Edit smarter with Larry's brand-new webinars, all available in our store.
Access over 1,900 on-demand video editing courses. Become a member of our Video Training Library today!
JOIN NOW
Subscribe to Larry's FREE weekly newsletter and save 10%
on your first purchase.