12 Basic Truths for Editing with Apple Final Cut Pro X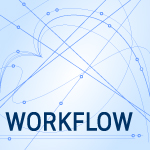 Tomorrow I start teaching a new class of students how to use Apple Final Cut Pro X. As I was reflecting on my class, it struck me that having a list of "core principles" would be useful in getting them oriented.
So, here are my thoughts. Feel free to share your own observations in the comments below.
Time spent planning before you start editing is never wasted. It is especially helpful to design your edit to meet the specs of your deliverable.
Time spent organizing media in either the Finder or Final Cut before you start editing is never wasted.
You will always need more storage. Planning an edit based upon the capacity of your storage is like planning a vacation based upon the size of your car's gas tank. Storage is cheap. No project ever got smaller during production.
Shoot and edit the frame rate you need to deliver.
Backups of all project and media files are essential. Editing without backups redefines the word:"pain."
If you only plan to use your media in a single project, or if you plan to move libraries between hard drives, use Copy Files Into Library during import. If you plan to share media between libraries or editors choose Leave Files in Place. Also, copy all media to your high-speed storage before importing.
FCP X handles all import, render and export tasks in the background. The speed of background processing is determined by what you are doing in the foreground. Don't quit the app before these finish. Use the Background Tasks window to let you know when they are complete. In general, always optimize your media.
Keyboard shortcuts will not make you a better editor; but they will make you a faster editor.
Using proxies in the edit does not make you less "manly;" it DOES make you faster. Proxies make multicam and 4K editing much easier.
Don't add effects or color correction until your edit is complete, otherwise you are  wasting time
Always export a master file, then compress later. This gives you a high quality file for backup, archiving and compression.
No film project is ever perfect. Don't strive for perfection, strive to get it done.
EXTRA CREDIT
Here's a link to other useful Creative Truths for Editing.
Here's a link to The Editors Credo that I saw posted on the wall of an edit suite at KTLA-TV, Los Angeles. (Suitable for posting.)
(Control-click and select "Download" to download this file – PDF – 14 KB.)
Here's a link to a list of my favorite FCP X Keyboard Shortcuts.
(Control-click and select "Download" to download this file – PDF – 86 KB.)
---
Bookmark the
permalink
.
Larry Recommends
Final Cut Pro X 10.4

Edit smarter with Larry's brand-new webinars, all available in our store.
Access over 1,900 on-demand video editing courses. Become a member of our Video Training Library today!
JOIN NOW
Subscribe to Larry's FREE weekly newsletter and save 10%
on your first purchase.