345: Advanced Features in Adobe Premiere Pro
345: Advanced Features in Adobe Premiere Pro
This week, Larry Jordan shows how to use four advanced features in Adobe Premiere Pro: Speech-to-Text, Closed Captions, Simplify Sequences and Motion Tracking effects. Discover how to make the most of these in your next project.
- OR -
Presented: Jan. 18, 2023
Several times each month, Larry Jordan presents a live, on-line, video training webinar discussing issues related to video editing and post-production. For a list of upcoming webinars, click here.
Duration: 41:15
Download file size: 1.1 GB (ZIP file)
Format: QuickTime movie (HD: 1600 x 900)
DOWNLOAD NOTE: After you complete the store checkout process, you will see a Download Link on the Order Confirmation page. This link allows you to download the product to your computer. You are given four attempts over ten days to download the file. Since this title is downloaded as a QuickTime movie, a CD/DVD will not be shipped.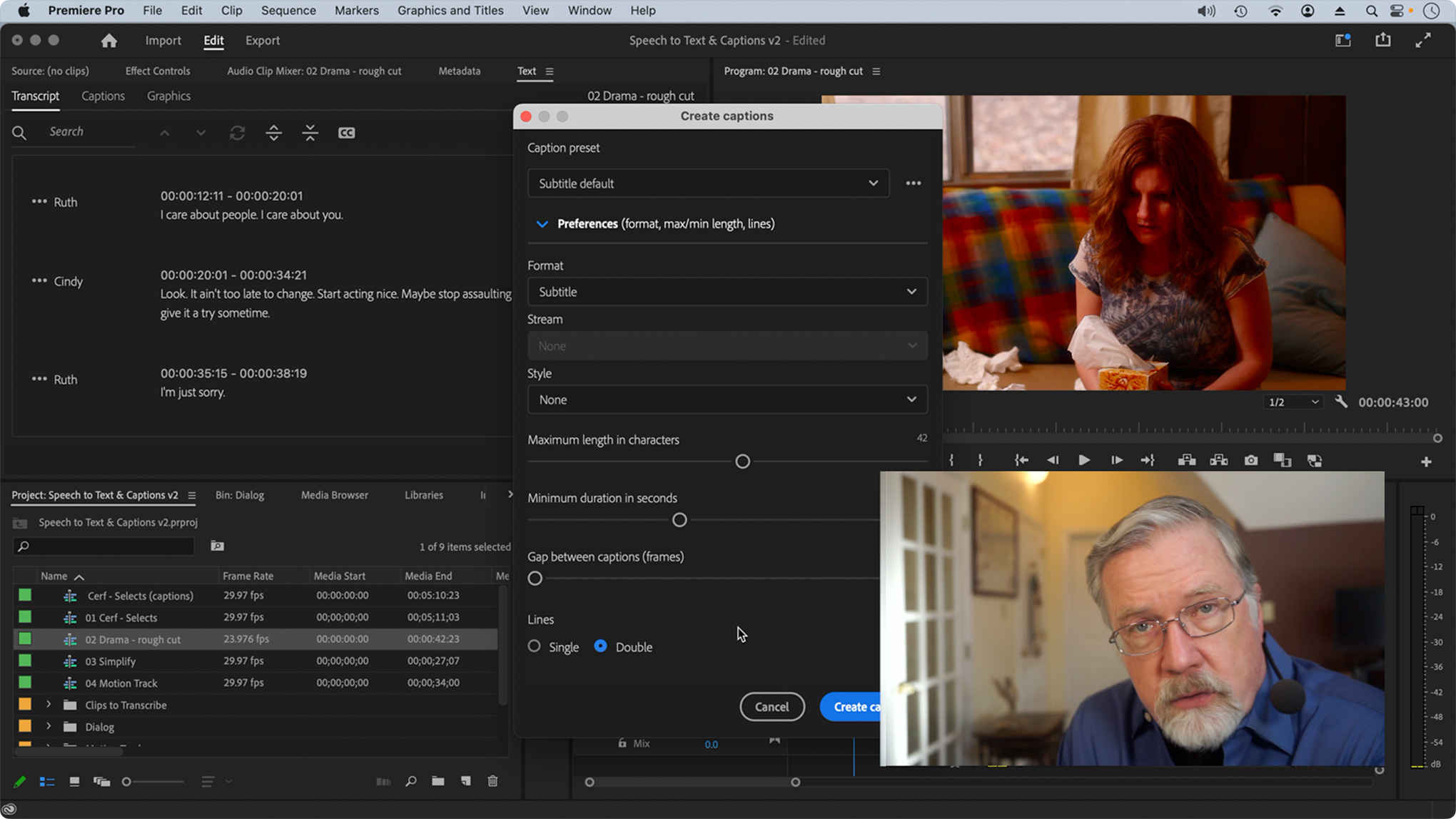 (Click to view a larger image.)
SESSION DESCRIPTION
This week, we take an in-depth look into four advanced features of Adobe Premiere Pro:
Speech-to-text (Transcripts)
Closed captions
Simplifying sequences
Motion tracking visual effects
Join Larry Jordan as he explains what these features are, shows how they work and, in the case of motion tracking, provides workarounds to help them work better.
AUDIENCE LEVEL
This is an intermediate-level session. Some knowledge of Adobe Premiere Pro will be useful to learn the most from this presentation.
CHAPTER MARKERS
To help you quickly find the information you need, we include chapter markers in the QuickTime download. Click here to learn how to display them in your download.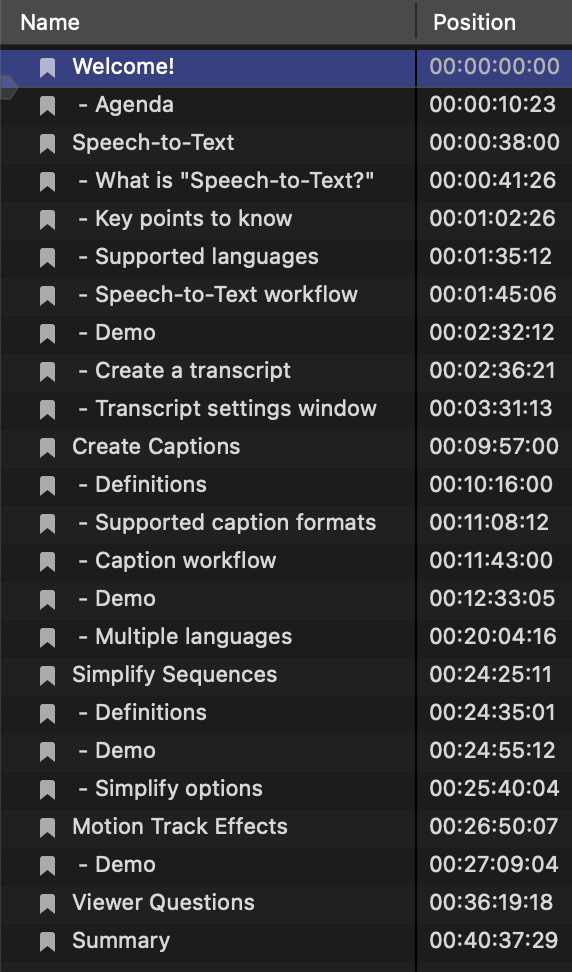 Welcome!
– Agenda
Speech-to-Text
– What is "Speech-to-Text?"
– Key points to know
– Supported languages
– Speech-to-Text workflow
– Demo
– Create a transcript
– Transcript settings window
Closed Captions
– Definitions
– Supported caption formats
– Caption workflow
– Demo
– Multiple languages
Simplify Sequences
– Definitions
– Demo
– Simplify options
Motion Track Effects
– Demo
Viewer Questions
Summary