338: Exploring BorisFX Continuum 2022.5
338: Exploring BorisFX Continuum 2022.5
BorisFX Continuum 2022.5 is described as the "Swiss Army Knife of visual effects." It runs on all major video editing systems. In this session, watch Larry Jordan highlight key features in the software to show that you can do things in Continuum that you can't do anywhere else.
- OR -
Presented: July 13, 2022
Several times each month, Larry Jordan presents a live, on-line, video training webinar discussing issues related to video editing and post-production. For a list of upcoming webinars, click here.
Duration: 51:00
Download file size: 1.17 GB MB (ZIP file)
Format: QuickTime movie (HD: 1600 x 900)
DOWNLOAD NOTE: After you complete the store checkout process, you will see a Download Link on the Order Confirmation page. This link allows you to download the product to your computer. You are given four attempts over ten days to download the file. Since this title is downloaded as a QuickTime movie, a CD/DVD will not be shipped.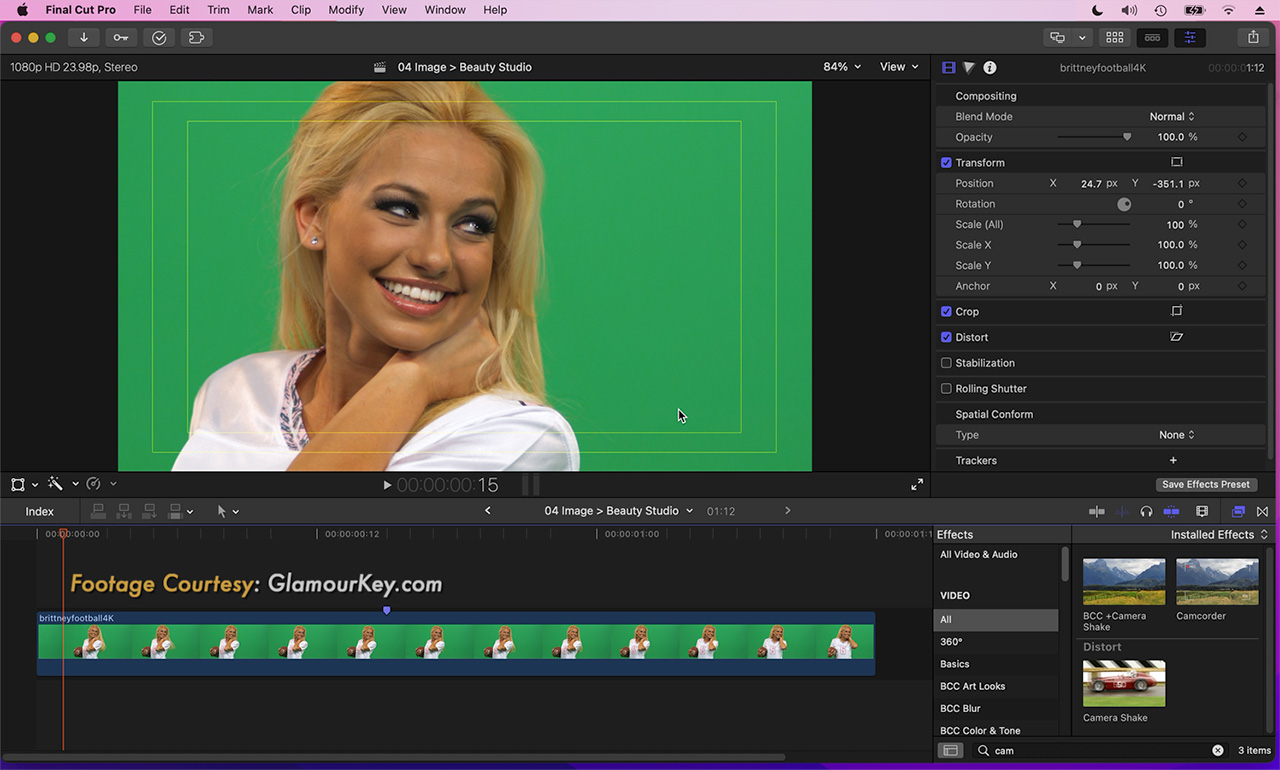 (Click to view a larger image.)
SESSION DESCRIPTION
BorisFX describes Continuum as "The Swiss Army Knife of visual effects." This collection, which runs on Adobe Premiere Pro and After Effects, Apple Final Cut Pro, Blackmagic DaVinci Resolve, Avid Media Composer, along with other OFX systems, provides:
40+ transitions
300+ effects
5,000+ presets
with full GPU acceleration
In this webinar, Larry Jordan highlights key features in the 2022.5 version of Continuum:
Animated titles
Transitions with ease-in/out controls
Color looks
Lighting gobos
FX Editor
Pixel Chooser
Mocha mask tracking
Particle Illusion
You can do things in Continuum 2022 that you can't do anywhere else. And, with this latest release you can do it faster than ever before.
AUDIENCE LEVEL
This is an introductory-level program. No knowledge of BorisFX Continuum is necessary, though some knowledge of Final Cut or Premiere will help you understand what's going on.
CHAPTER MARKERS
To help you quickly find the information you need, we include chapter markers in the QuickTime download  to simplify navigation. Click here to learn how to display them in your download.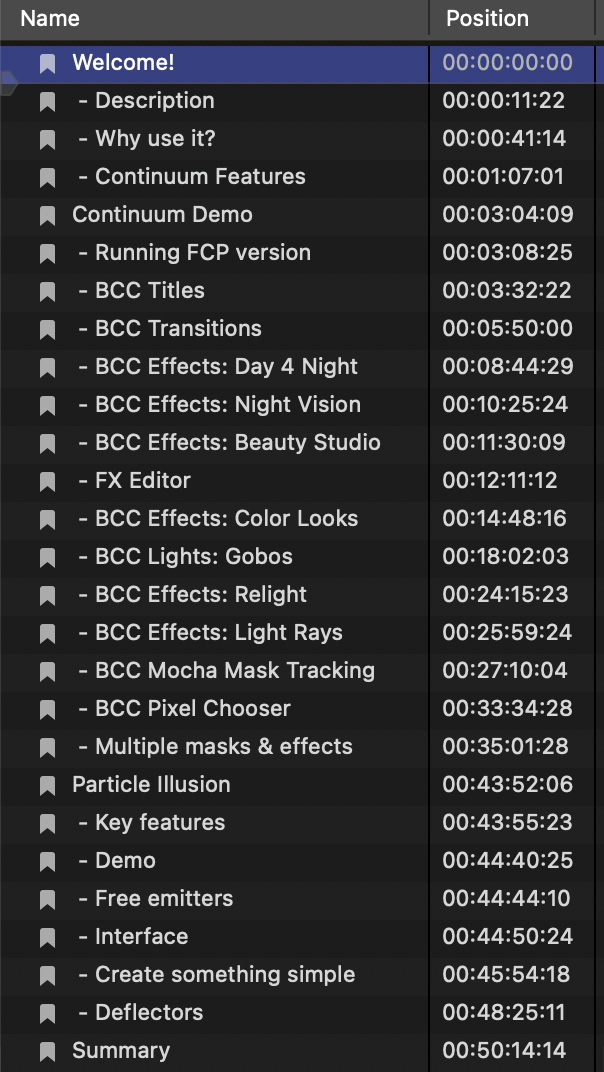 Welcome!
– Description
– Why use it?
– Continuum Features
Continuum Demo
– Running FCP version
– BCC Titles
– BCC Transitions
– BCC Effects: Day 4 Night
– BCC Effects: Night Vision
– BCC Effects: Beauty Studio
– FX Editor
– BCC Effects: Color Looks
– BCC Lights: Gobos
– BCC Effects: Relight
– BCC Effects: Light Rays
– Mocha Mask Tracking
– Pixel Chooser
– Multiple masks & effects
Particle Illusion
– Key features
– Demo
– Free emitters
– Interface
– Create a simple system
– Deflectors
Summary