332: Color Fundamentals in Adobe Premiere Pro (v22.2)
332: Color Fundamentals in Adobe Premiere Pro (v22.2)
Adobe continues making improvements to their color grading tools and scopes. In this in-depth session in Premiere Pro, Larry Jordan explores the fundamental tools of color and color correction.
- OR -
Presented: March 9, 2022
Several times each month, Larry Jordan presents a live, on-line, video training webinar discussing issues related to video editing and post-production. For a list of upcoming webinars, click here.
Duration: 49:16
Download file size: 854 MB (ZIP file)
Format: QuickTime movie (HD: 1600 x 900)
DOWNLOAD NOTE: After you complete the store checkout process, you will see a Download Link on the Order Confirmation page. This link allows you to download the product to your computer. You are given four attempts over ten days to download the file. Since this title is downloaded as a QuickTime movie, a CD/DVD will not be shipped.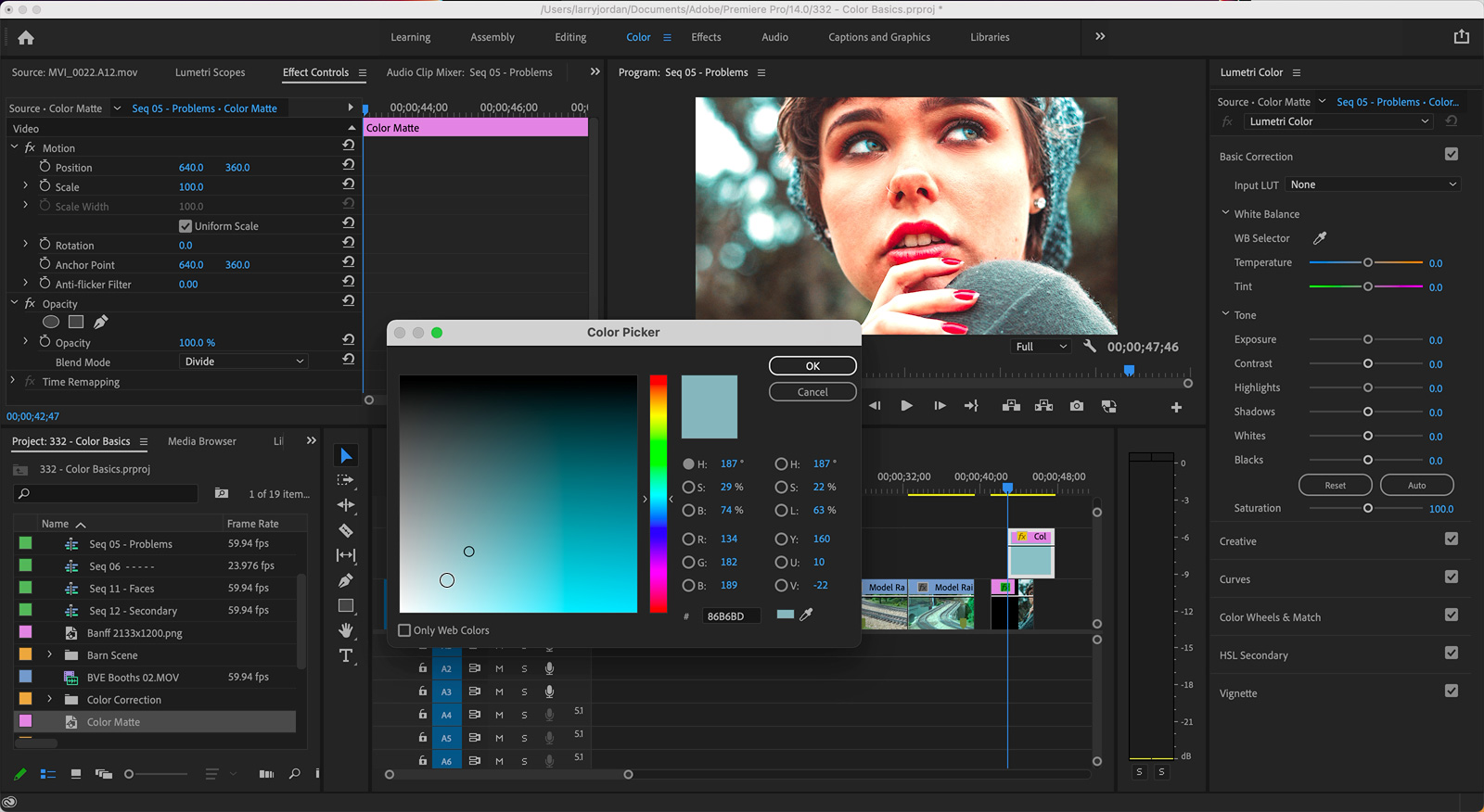 (Click to view a larger image.)
SESSION DESCRIPTION
Adobe continues making improvements to their color grading tools and scopes. This session explores the fundamental tools in Adobe Premiere Pro for color and color correction.
Join host, Larry Jordan, as he explains the key concepts of digital color, then shows how to control it using the latest version (v22.2) of Premiere Pro. This session includes:
Color fundamentals
How to access and read the Lumetri video scopes
How to create color looks
How to gang monitors and use Comparison View
How to make manual color adjustments
How to adjust skin tones to improve accuracy
How to use the color wheels
If color is new to you, you want to learn the latest features or you want to refresh your color skills, this session is for you.
AUDIENCE LEVEL
This intermediate session is designed for editors who are familiar with the operation of Premiere Pro. No understanding of color or color tools is required. All you need to watch this session is a web browser.
CHAPTER MARKERS
To help you quickly find the information you need, we include chapter markers in the QuickTime download. Click here to learn how to display them in your download.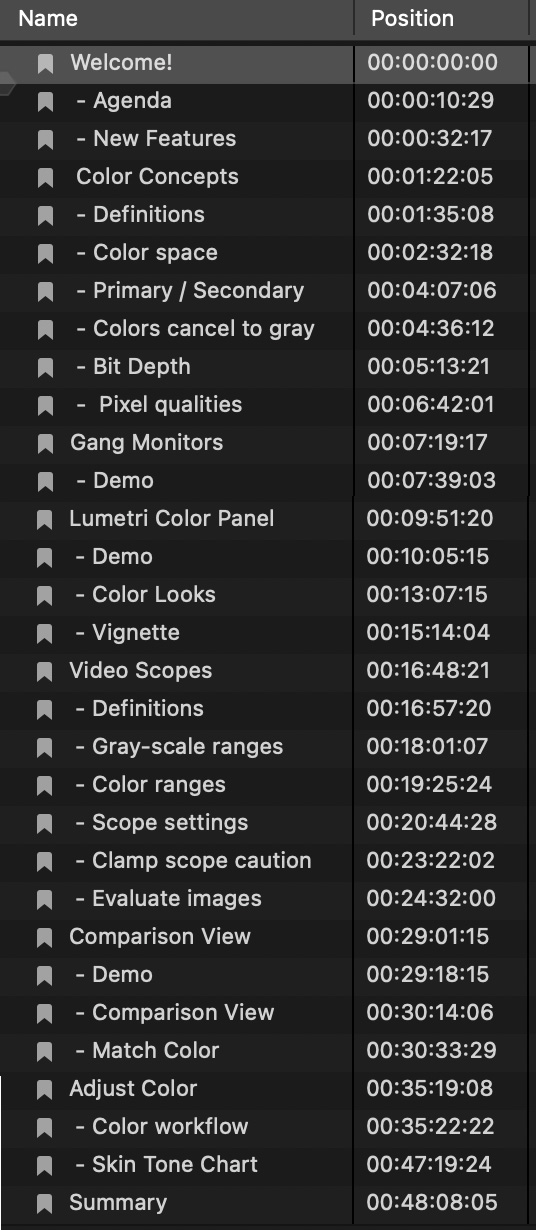 Welcome!
– Agenda
– New Features
Color Concepts
– Definitions
– Color space
– Primary / Secondary
– Colors cancel to gray
– Bit Depth
– Pixel qualities
Gang Monitors
– Demo
Lumetri Color Panel
– Demo
– Color Looks
– Vignette
Video Scopes
– Definitions
– Gray-scale ranges
– Color ranges
– Scope settings
– Clamp scope caution
– Evaluate images
Comparison View
– Demo
– Comparison View
– Match Color
Adjust Color
– Color workflow
– Skin Tone Chart
Summary