307: Cameras, Sets & Drop Zones in Apple Motion 5.5
307: Cameras, Sets & Drop Zones in Apple Motion 5.5
Cameras provide another way to add movement to our projects, while sets make it easier to add depth. This session show how to build sets, add and animate cameras and integrate them with Apple Final Cut Pro.
- OR -
Presented: Feb. 24, 2021
Several times each month, Larry Jordan presents a live, on-line webinar presenting software related to video editing and post-production. For a list of upcoming webinars, click here.
Duration: 51:14
Session file size: 748.8 MB (ZIP file)
Project file size: 81 KB (ZIP file)
Format: QuickTime movie (HD: 1280 x 720)
DOWNLOAD NOTE: After you complete the store checkout process, you will see a Download Link on the Order Confirmation page. This link allows you to download the product to your computer. You are given four attempts over ten days to download the file. Since this title is downloaded as a QuickTime movie, a CD/DVD will not be shipped.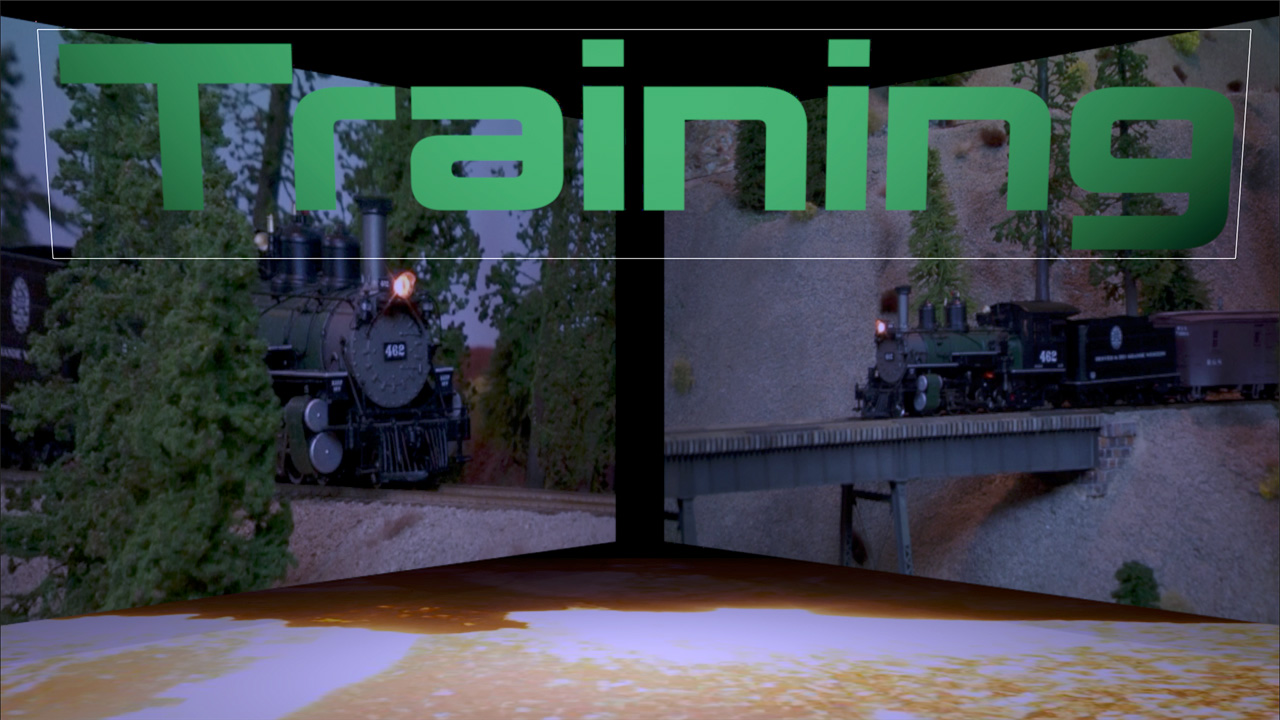 (Click to view a larger image.)
NOTE: This purchase includes the Motion projects created in this training, downloaded as a separate file.
SESSION DESCRIPTION
This is the fourth of four sessions covering Apple Motion 5.5:
Cameras, Sets & Drop Zones in Apple Motion 5.5

Last week, in "Lighting Techniques," we explored the edges of 3D space by using lights for our projects. This week, we step deeper into the 3D world of Apple Motion with a look at cameras and sets. Just as we can capture scenes with cameras in real-life, we can use cameras in Motion to capture motion graphics as well.
NOTE: In fact, everything we see in the Viewer is through a camera, it's just that Apple hides that fact until we are ready.
Join Larry Jordan as he explores adding depth and movement to our projects using cameras and sets. As part of this process, he also shows how to use drop zones in Motion to create templates for final integration in Final Cut Pro. This session covers:
Using drop zones
Camera Framing, Focus & Moves
Building sets, adding lights and shadows
Moving cameras between multiple sets
Cameras provide another way to add movement to our projects, while sets make it easier to add depth. This will be a fascinating session you won't want to miss.
AUDIENCE DESCRIPTION
This is an advanced-level session. Some knowledge of Motion will be helpful. (Lighting Techniques is a good place to start.)
CHAPTER MARKERS
To help you quickly find the information you need, we include chapter markers in the QuickTime download  to simplify navigation. Click here to learn how to display them in your download.
CONTENT OUTLINE

Welcome!
– Agenda
– Definition: Drop Zone
– More Definitions
Project Summary
Project 1: Drop Zones
– Project Details
– Drop Zone basics
– Convert project into an effect
– Save a template into FCP
– Apply effect in Final Cut
– Move a project back to Motion
– Replace an effect
– 2D vs. 3D Effects
– Save an effect into FCP
– Switch from 2D to 3D
– Filling a drop zone
Project 2: Framing, Focus & Moves
– Camera concepts
– Create & format 2D text
– Convert 2D text to 3D
– Adjust position with 3D Transform
– Add a camera
– Framing vs. Viewpoint camera
– Camera animation
– Behavior: Zoom In/Out
– 3D navigation tools
– Positon at 0,0,0 coordinates
– Behavior: Dolly In/Out
– Behavior: Sweep
– Animate text for camera
– Add depth-of-field
Project 3: Build Sets / Add Lights
– Set building concepts
– Build set with drop zones
– Add lights
– Enable shadows from light
– Send set to Final Cut
– Filling drop zones
– Template text is changeable
Project 4: Multiple Sets
– Position two sets
– Animate the camera between sets
– Compare 2D to 3D backgrounds
– An example with 4 sets
Summary