Does Quality Still Matter in the Age of Social Media?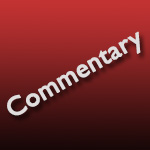 This article discusses three really important questions:
1. Does quality still matter in the age of social media?
2. Why are brands turning themselves into media companies?
3. How is social media changing the way we produce video?
These questions struck me as I was interviewing Rollo Wenlock, CEO of Wipster, last week on The Buzz. Wipster makes Cloud-based collaboration software for media producers.
"If you want to win with concept marketing," said Rollo, "you need to win with video. I speak to so many brands, so many big companies every day, and what they're all trying to do is pretty straightforward. They're all trying to become media companies."
Rollo continued, "So if you sell soap, you want to become a media company to sell your soap. And what I mean by that is that they're trying to create lots of short videos, put them out on social, put them out wherever the audience is, and we know the audience is not on TV any more. It's all social. It all has to be out on Facebook, YouTube, Twitter, Instagram. That's where it's all at."
Rollo concluded: "So these companies are going, 'How do I figure out what video to make? How do I get that video produced at high speed, at a high enough quality and then how do I get it out there and analyze whether it worked or not?' So they're really trying to invest in video to be their go-to-market."
I was struck by Rollo's comments that the core business of video has shifted so dramatically from traditional broadcast and cable. Social media, then, opens up new possibilities, but also, new challenges for media pros.
I asked Rollo what he saw as the role of collaboration in this new media landscape.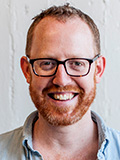 "Collaboration ties into that perfectly," said Rollo, "because if you create a really succinct, collaborative work environment where you can be producing video at high speed, you can get the creatives you need, whether they're in your team or not, you can get the stakeholders involved at high speed whether they're on the phone or not, you can create an ideation to creation to publication workflow that is super high speed. You'll be able to win at content and become a media company as well.
"So collaboration is going to be a means to an end for all the tens of thousands of brands out there to become media companies."
When I first heard this, I thought this was good news. This new emphasis on the importance of video was going to generate a LOT of jobs for media professionals, because, in today's world of social media, this put video front and center in all corporate marketing and communications.
However, after our formal interview finished, Rollo and I continued chatting and I realized that something deeper was involved. Rollo calls it "The Low-Resolution Revolution" and this could impact all of us.
Here's a transcript of our conversation.
Rollo: How are you personally seeing the collaboration space?
Larry: While the people that I talk with are in smaller workgroups and teams, not the studios, I think the review and approval part of [Wipster] is very appealing to a lot of people, and, for smaller teams, they are still trying to get their brains wrapped around what collaboration actually means. I know that I am. What is the difference between feedback, review/approve and collaboration?
I think Wipster is in the right spot at the right time with the right idea.
But the big gating factor, I think still, is Internet bandwidth. You, in New Zealand, probably have very fast bandwidth. But bandwidth in the States varies so widely that being able to get adequate speed for collaboration to The Cloud – the "last mile" – is just really difficult to consistently implement.
Rollo: Yeah, I'm seeing that as well. And I'm also seeing that people have started to care less about the image quality of a video since they know the video is going to be posted to social media and that it is going to be highly compressed.
I mean, they already share dailies that are highly compressed using H.264. They share dailies that are down-resed from 4K to 2K. And then they edit ProRes files, they don't do anything bigger than that.
So, I'm seeing a lot of people just compress everything because they know that it doesn't matter. In the past, you'd send your files to the TV or cinema and you'd want it to be as high-res as possible.
That's over. Nobody does TV. Nobody does Cinema; except for the very top of the market. Everyone else is doing social. So, I really think the compression issue is going to go away, because, as you say, there are a lot of issues in the speed of that "last mile."
There are a lot of people in that last mile who don't have the fastest Internet connection. But download speed starts to become irrelevant if we don't care so much about image quality.
Instead, it's really about "speed to market." How quickly can you get your videos in front of people, that's what people care about now.
Larry: Interesting. Especially the idea that quality is not the driving force when posting to social media, rather the speed at which you post your videos is much more important.
Rollo: Speed to market, that's it.
And, also, what I love about this is, and you know I've been a filmmaker for a long time, that so many times I've seen people, especially when they are just starting out, they get all caught up in "what camera am I going to use?" "what editing software am I going to use?"
And I'm like: "Guys, girls, just forget about hardware and software. What is your film doing? When I watch it, even if it's a crappy little compressed thing I see on Twitter, the film is interesting if the idea is interesting."
It really doesn't matter how many pixels it has.
That's what I really like about this new movement of: "Get it out in front of the people as fast as possible." This makes filmmakers think much more about the content, not the quality of the video or its pixel count. Because those are really irrelevant.
Larry: Well, I hope you are not totally correct because otherwise this will be really depressing for a lot of people, but I do agree with you that in order to win with social videos you need to have a story that catches attention.
I also hope that we have not totally moved away from quality because I think that's going to be devastating to both editors and the industry.
Rollo: It's important to know that I don't mean we should take away quality. For instance, if you are going to shoot in 4K and you're going to shoot on Red and you're going to use prime lenses and all these things, you're going to acquire an image that's really good.
But what I'm saying is that you don't need to deliver that to the audience in 4K. You could deliver that image to the audience at half-2K, compressed using H.264. Yes, the compressed image will have artifacts, but the original image quality is still inherent in the picture; compared to shooting the original on a GoPro.
The original acquisition of the image is completely different. I don't mean that that quality of the filmmaking is gone, but that we don't need to worry so much about getting high-density imagery out to the people. The audience really doesn't know the difference.
This may be a depressing thing to hear, but the audience only cares about the story.
In fact, it's getting so competitive now that if you see a video on Facebook that's boring, you just swipe past it. It's not on TV anymore, you're not a controlled audience. Instead, the audience completely controls what they watch.
You can have beautifully shot images, in 4K, but if it's boring, nobody will watch it. On the other hand, if the image is crappy and it's shot poorly, but the subject is interesting, people will watch it.
The audience now controls everything.
– – –
Larry again: The audience now controls everything. Every major brand is trying to turn itself into a media company. And while the industry dashes madly for 4K resolution and higher, the vast majority of our visual messages are being delivered at a resolution slightly smaller than standard-definition. Story is more important than gear.
Lots of things to think about. As always, I'm interested in your opinions.
EXTRA CREDIT
You can hear Rollo's interview here.
You can listen to our full show on collaboration here.
---