Abandoning DVDs is Costing Us Money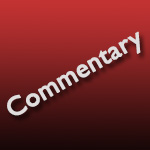 Of all the recent decisions by Apple and Adobe, ending sales for DVD Studio Pro and Encore has caused more complaints and hardship than just about anything else they've done. (Well, OK, excepting the launch of FCP X and the switch to subscription pricing; but I digress.)
Recently, Tony Fleming sent me a letter that represents the feelings of many that I wanted to share with you.
Many, MANY filmmakers, videographers, wedding professionals and others rely on DVDs as a bread-and-butter income generator. Yes, DVDs are standard-def and the world is HD – though Encore also supports Blu-ray, which DVD Studio Pro does not. However, as has been shown time and time again, people will pay FAR more for something they can hold in their hand than something that is simply downloaded. Thumb drives are not yet equivalent to DVDs.
Terminating DVD SP and Encore has caused much lost revenue in our industry; especially as Tony makes clear, there is no Plan B.
While I don't expect Tony's comments to change behavior at either Apple or Adobe, perhaps it will spur Roxio to improve their support, or encourage another developer to provide the tools we need to create professional-grade DVDs.
Let me know what you think. But, as Tony eloquently expressed, we are still between a rock and a hard place.
Larry
---
by Tony Fleming
Firstly, I think it is arrogant and ridiculous for companies like Adobe and Apple to have decided that [optical] discs should be relegated to the stone age when there is currently no viable alternative. The vast majority of the world is not connected to reliable internet – even in this country. I show videos at public events. Am I supposed to show up and hope there is going to be a reliable internet connection that is going to last throughout the playing of the video? Even if I arrive with the video on a portable hard drive, what do I say to people to want to pay for a copy of the video [to take] away with them?
My clients (who run into the hundreds) want to take videos with them on their boats where there is no TV, no cell coverage and certainly no internet that anyone could afford to pay for.
We are encouraged to shoot in 4K and certainly I agree with that and the advantages that Larry has pointed out of being able to perform all kinds of camera movements in post. If the finished video is then saved on a regular DVD, the result is utterly depressing when you see how sorry it looks compared to the original. On the other hand, having battled my way through to being able to burn it to a Blu-ray Disc the result looks really outstanding.
DVD Studio Pro won't do the job and, in any case, you have to scrounge around to find it. Larry suggested Adobe Encore but when I went on line I find that it, too, has been discontinued. I purchased Roxio Toast and after much hassle finally managed to burn a Blu-ray with excellent results. I had to uninstall it and re-install Toast to get it to work at all and the menu system does not function. Their support is absolutely the worst I have ever come across and, looking at the mass of infuriated comments on the forums, that is undoubtedly the universal opinion.
Streaming may be the way of the future but its availability is strictly limited and [optical] discs are the only alternative I know of. Those discs need to be in much higher resolution than DVD given that we now shoot in 4K. As Steve Jobs said "Blu-ray is a world of hurt" but it doesn't need to be.
Once again we are just left twirling at the end of a rope while the companies on whom we rely are somewhere over the far horizon.
Humph!
Tony Fleming
View some of Tony's travelogue videos at: www.flemingyachts.com/venture.html
---