What Affects Mac Thunderbolt Speeds for Video Editing? [v]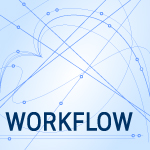 [ This is an excerpt from a recent on-line webinar: "Ask Larry Anything!" which is available as a download in our store, or as part of our Video Training Library. ]
EXCERPT DESCRIPTION
"Ask Larry Anything!" is a free-form conversation about video editing technology. In this short video tutorial, Larry Jordan explains that Thunderbolt, though very fast, still has speed limits, especially for video editing. And those speed limits vary, depending upon what you are doing.
---
What Affects Mac Thunderbolt Speeds for Video Editing?
TRT: 8:35 — MPEG-4 HD movie
---
SESSION DESCRIPTION
One of our favorite – and most wide-ranging – sessions returns with "Ask Larry Anything!" Presented by Larry Jordan, this session focuses on computer system and storage performance. What determines it, what's possible, and what holds it back.
This session covers:
How hard do Final Cut, Premiere and Resolve push the CPU?
What determines the speed of Thunderbolt?
What are typical speeds for HDD and SSD RAIDs?
What are maximum speeds for a server?
Should older systems be upgraded?
How to share projects between FCP versions?
And more
If you are wondering whether your system is fast enough, this session will open your eyes into what's possible — and what isn't.
AUDIENCE LEVEL
These topics range from beginner to advanced. Subjects change quickly, so if you aren't interested in the current question, another will be along in a few minutes.
---
Bookmark the
permalink
.