Thoughts on Picking the "Best" Computer for Video Editing [video]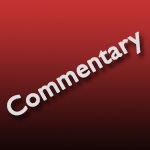 [This is an excerpt from a recent on-line video webinar: "Ask Larry Anything" which is only available as part of our Video Training Library.]
SESSION DESCRIPTION
This free-form discussion covered a wide variety of topics, including:
Selecting the best computer hardware for your projects
Comparing USB to Thunderbolt
Re-scaling images
Correcting color problems inside a clip
Fixing FCP X problems
And much more
In this short video excerpt, Larry Jordan share his thoughts on how to pick the "Best" computer for video editing, what specs are important, and how to spend your money wisely.
EXTRA CREDIT
Here are several articles that expand on the ideas in this video. (I no longer recommend purchasing a new Mac Pro for video editing – as newer models are expected soon.)
---
Thoughts on Picking the "Best" Computer for Video Editing
TRT: 4:20 — MPEG-4 HD movie
---
Our website offers lots more video training in our store.
---
Bookmark the
permalink
.
Larry Recommends
Final Cut Pro X 10.4

Edit smarter with Larry's brand-new webinars, all available in our store.
Access over 1,900 on-demand video editing courses. Become a member of our Video Training Library today!
JOIN NOW
Subscribe to Larry's FREE weekly newsletter and save 10%
on your first purchase.