The Importance of Video Marketing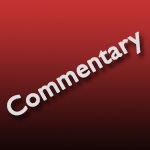 Maury Rogow is a filmmaker and CEO of RIP Media Group. Rip Media Group, which has produced live-action and animated video for Comcast, LexisNexis, Deloitte, and hundreds of others, also has a strong focus on community service. Based in Los Angeles, they recently took a novel approach to providing video services.
Rogow realized that small business is at the core of our economy. So, they developed a new, user-friendly service for small businesses to create custom videos, called Express Video. "We took our most successful videos—that cost ten to twenty thousand dollars." explained Rogow in a press release, "and cut those down into templates. People sign up, choose their templates, share their goals, names, specifics, and we consult with them the entire way through the process. It's a $15,000 service we are practically giving away right now. The response and results have been shockingly good, far more than any of us imagined."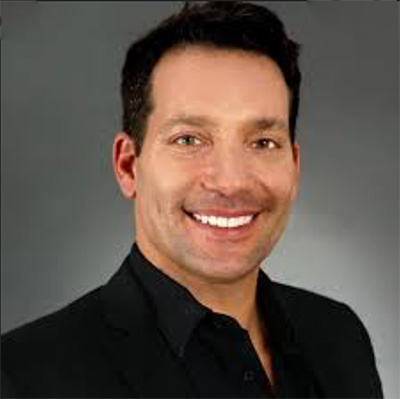 I reached out to Maury with more questions about what he did and how the rest of us can build on it. Here's our email conversation. (I edited some of Maury's comments for clarity.)
Larry: Maury, the audience reading this are people like yourself who create videos. Please describe what you did?
Maury: Thank you for asking, Larry. Of the tens of thousands of people that visit our website each year, only a small fraction of them could afford the budgets to create high quality and highly effective animation commercials and web videos. I didn't like that for many reasons, the two biggest are:
It separates us from important causes and small businesses that really NEED the help and are struggling right now.
It puts my team in a waiting zone for larger projects, which are sporadic. Smaller, defined projects, help both our animation team as well as small business and non profit clients.
So, my team and I went through over 1,000 projects and found common themes, common stories, common styles, and put months into [finding ways to reuse] those assets (general script outline, art designs, and animation movements and paths). From there, I put an offer together priced far lower than custom work, [with far better quality] than what you can buy on template sites.
Margins are razor thin, so we needed a very detailed process, which we built into our Project Management System as well. While we still create custom art and animation, we are able to remove some of the white glove service and some of the revision rounds, because 50-80% of the work is already defined, and ready to assemble. We can start immediately and finish in half or 1/3 of the time.
We released the service called "Express Video by Rip Media Group" and have a dozen projects already being made within weeks of releasing it.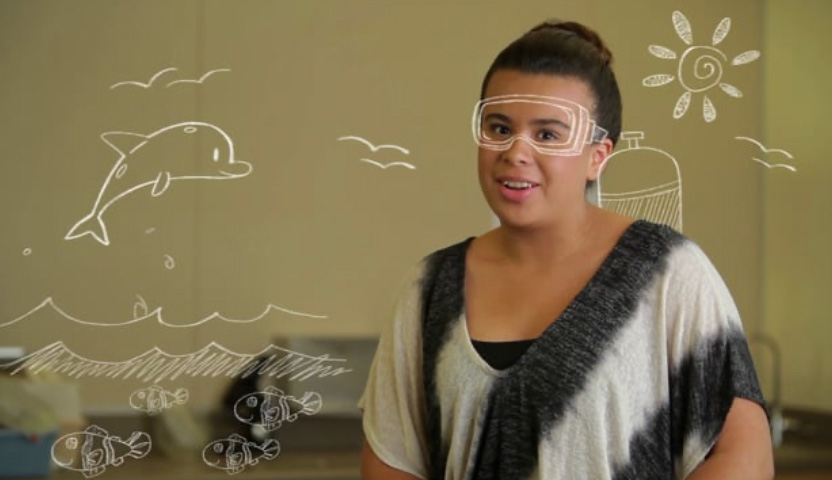 Larry: How do you create a template from an existing corporate video?
Maury: Great question. Many people think of 'corporate video' as live action shoots and set ups  where we have the full production cycle with locations, actors, etc.
In the world of animation, we have already created these elements, say someone walking through an office and seeing employees hard at work, or a family working on a generations-old farm. We file them with detail so they are searchable in our storage systems.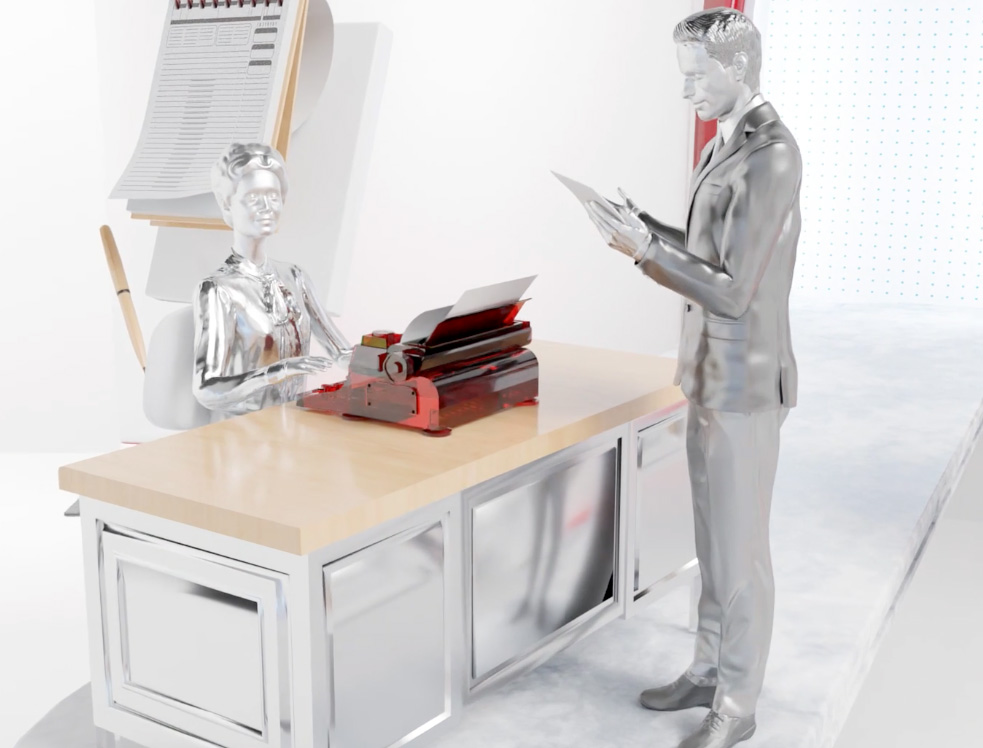 When we assemble a script, we imagine it using the hundreds of designs we have, and see how we can mix and match them to create fully custom-looking new videos with meaningful stories with the assets we have on hand. Yes, we still create original art and change sequences to make the story strong but half or more of the work is already complete.
Larry: This sounds like a great way to repurpose existing assets. Is the response you are getting due to the templates, or due to getting high-quality video at an exceptionally low price?
Maury: I know the terrific response has been based on the high-quality and exceptionally low prices because we only share a handful of the 'templates' on our marketing site. Agencies, customers, and partners know they will get an exceptional product, and a proven product, from us at a lower cost and they will look "something like x, y, or z previous project."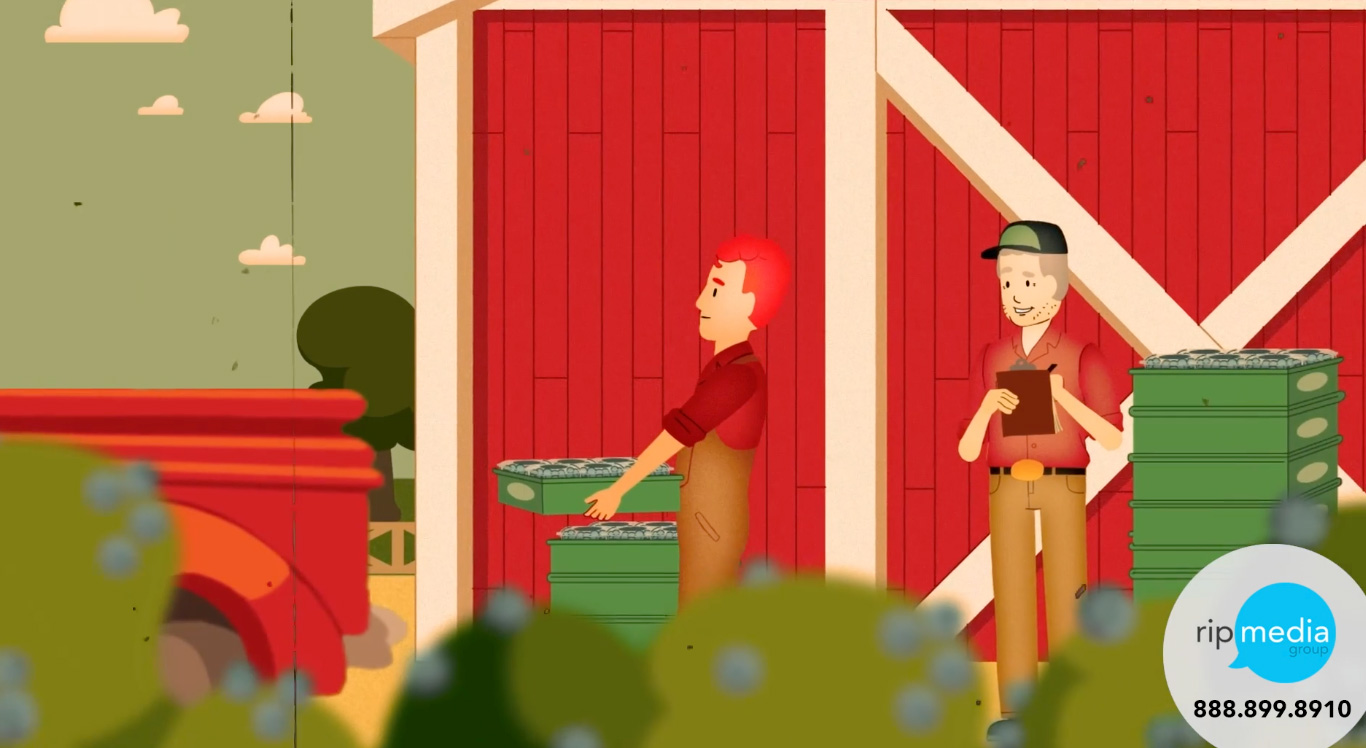 We are still giving them full customer care and walking them through our high end process, with a project management and file system in place, but the price is now what overseas studios offer, but with quality exponentially higher.
Our clients see examples of the design in our discovery process. These are the designs we think are the best, rather than by sharing a bunch of templates to the world.
Larry: The economic times are tough for many video producers. What can we learn from your example?
Maury: Well, this is one of many tests that I've created, and many have not taken off like this. The moral of the story is to think like an entrepreneur, not a videographer or animator. Ask yourself:
What can I uniquely offer that helps the world?
What is the problem I am trying to solve for my customers?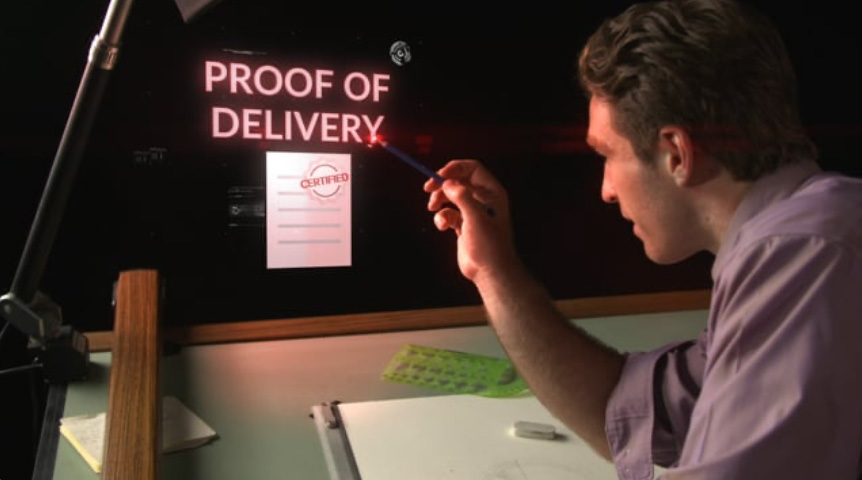 By answering those questions, you may find some out-of-the-box ways to help. Perhaps you have a competitor that can now be a partner, or you can offer design services white label through an agency…where is your unique skill, and how can you help people with it in a non-traditional way? I saw my library as an asset, not something I need to maintain, but to leverage to help.
Larry: At some point, we will be on the other side of this economically-challenging time. How do you go back to charging normal pricing for a corporate video?
Maury: There definitely is a danger in becoming part of the race to the bottom of pricing offers. That said, I designed this as an alternative offer, not our only offer, so we have our regular flow of higher end creative projects, as well as these Express Video projects.
When things go to a new normal, I hope to adjust the Express Video offer to make gorgeous work at low costs solely for non-profits, good causes, and in niche situations.
For now however, most of the economy is inside that 'niche situation!'
Larry: How do you respond to the challenge that this devalues the creative process of video creation?
Maury: This is a big issue that needed to be dealt with inside my own heart as well as with my team. Does it devalue the creative process fully? No. Why is that? There are so many bad options for people out there; people get burned, waste money, waste time, thinking they are saving a buck at the onset, but are hurt later with terrible clipart, low quality animation, and/or just bad script writing.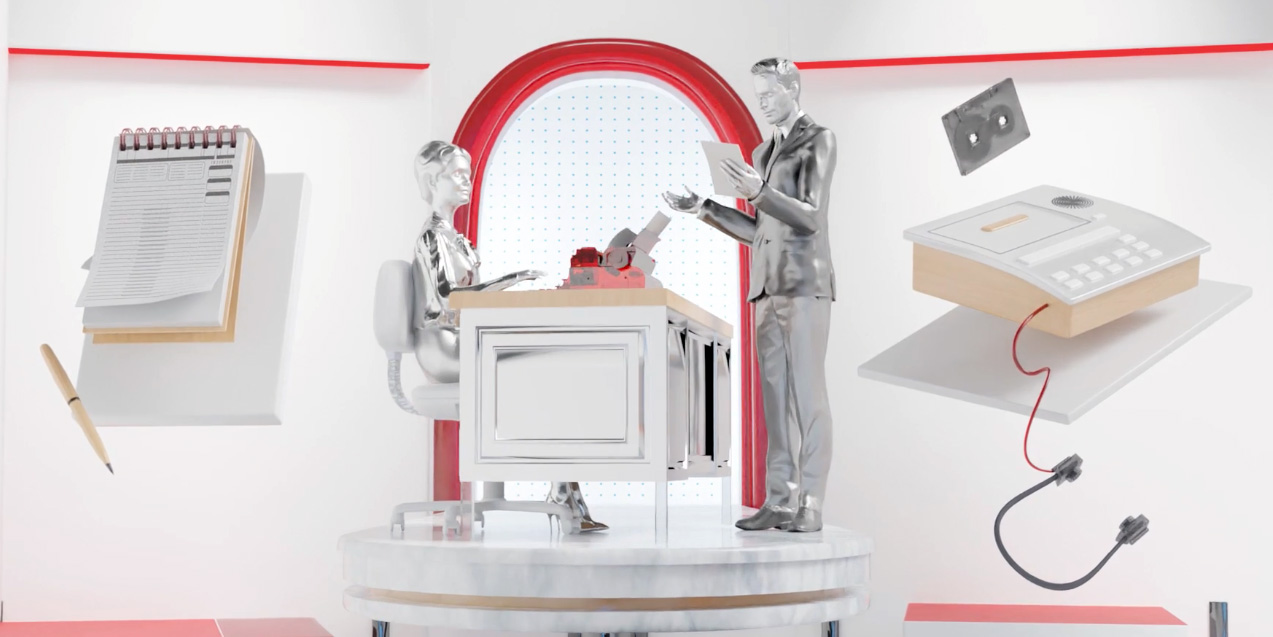 With this offer, we have such a high level of service that we know that no client will be burned, in fact, they will have something hand-crafted to suit their needs. That is adding value.
That said, there are members of my team that will work on these projects, while some others do not want to focus on them, but only do purely custom work. I also feel that video storytelling helps people, the more that is created, the better it will have to become.
So, this is a phase, and the next phases will include interactive personalized videos and gamification. All services have their own lifecycle, and we are already working with clients on them, so we know this is an evolving space.
Static/linear video is going away as the new technology picks up in the next few years… more creativity is needed in all areas.
Larry: I'm impressed by your support for community nonprofits. Why are you doing it?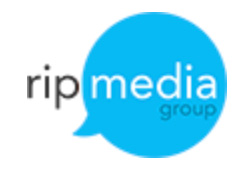 Maury: Non-profits are taking a huge hit right now as people are saving whatever they can to help themselves and their immediate community. It is always a struggle for them, not just in this climate. A non-profit with a stellar video story can move mountains because it will work for them while they are busy fighting a good fight. I've seen huge leaps in fundraising with our work for ImagineLA, Alliance for Education, Susan Love Breast Cancer Research, and so many others. The videos we created have directly helped them raise millions of dollars in support for their causes.
It's something I wanted to do because it I have a passion to help those that can't help themselves. It feels even better and helps me hold my head high that my team and I can make a difference.
Ever since I started, I committed to helping a cause by doing at cost work for them once per quarter. That was 11 years ago, and we are still doing it.
Larry: As other media creators look to survive in today's environment, what advice do you have based on your experience?
Maury: The only constant is change. To maintain, you need to stay ahead because competition is out there aiming to be more creative, faster, lower cost, more service friendly, easier to work with, etc.
Keep up your skills and add new complementary skills to your quiver of arrows. I'm sorry if this sounds more battle-hardened than creative, but this is a difficult time, and I love what we do, and I love what creators do around the globe. I want to see better work, better clients, better projects, and not see anyone left in the dust.
We are creators, we must create.
Larry: Maury, thank you for sharing your time and thoughts.
---
Bookmark the
permalink
.