Secrets of Dual-Channel Audio in FCP X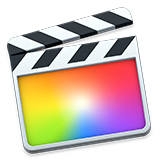 This article was suggested by a question from James, who writes:
I am enjoying learning FCPX and am finding it preferable in many ways to EDIUS, but audio is proving quite time-consuming in the news environment in which I work. First, when I set my mode to stereo I still have Ch1 coming from both speakers, same for Ch2. Correct me if I'm wrong but you say odd should automatically pan left and even right.
Is there anyway audio panning can be automatically applied via channels or audio roles. Currently I am going to each clip on the inspector, selecting stereo, then dragging the slider L or R, for each clip. This is very time consuming, what should I do?
Great question.
Let's take a step back. What is a stereo clip?

A stereo clip is where a variety of sounds are combined, "mixed," such that they span the distance from the left to the right speaker. This gives the illusion of a sonic "stage," where different sounds are placed in different locations.
This screen shot shows a typical stereo music clip in Final Cut's Audio Inspector. By definition, a stereo clip consists of two, and only two, channels bundled into a single clip. As we change the audio gain for this clip, both channels change by the same amount.
In most cases, stereo is a delivery format, but it is not, generally, a recording format. Why? Because when we record audio we want to isolate sounds, each to their own channel, to give us the most control in the final audio mix.
NOTE: An apparent exception to this rule is live audio mixing, where we are creating a stereo mix for the program. But, even in this case, we want each sound on its own mic as much as possible, so that the audio mixer can control the blend of sounds to provide the most pleasing mix either to the live audience or those viewing remotely.

However, there's a second type of two-channel clip: Dual-channel Mono. This tends to be a format used most in production, before the final mix. This screen shot is an interview, where the host is on channel 1 (top) and the guest is on channel 2 (bottom). Except, Final Cut displays this as a combined, stereo clip.

To change this:
Select the clip in the Browser or Timeline. (I prefer making this change in the Browser before editing clips into the the timeline because it saves a lot of time in editing.)
Open the Audio Inspector
In Audio Configuration, change Stereo to Dual Mono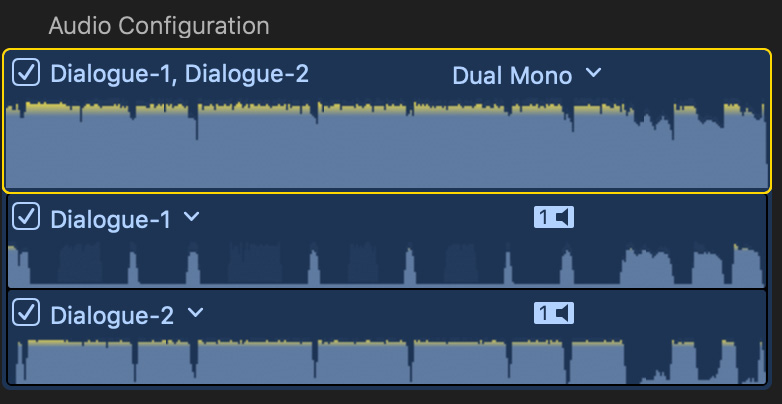 Now, you can see each individual channel, with the different voices clearly obvious.
In a mono clip, both speakers are still panned center, but because they are on their own channel, you have separate level and pan control for each channel.
CHANGE THE MIX
To see the individual audio channels of a clip in the Timeline, choose Clip > Expand Audio Components.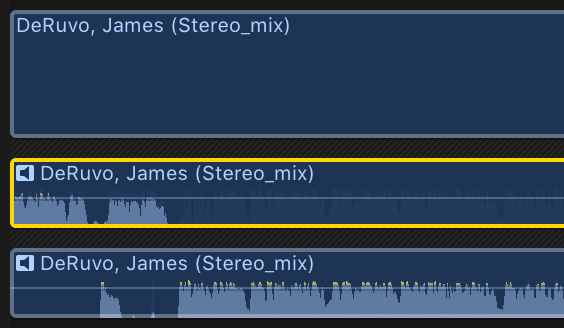 Here's what these two expanded channels look like in the Timeline. Most of the time, we need both voices to sound centered between the left and right speakers, which is the default setting for any mono clip.
However, if you need to deliver an edited rough cut (say for news) where one person is panned fully left and the other fully right: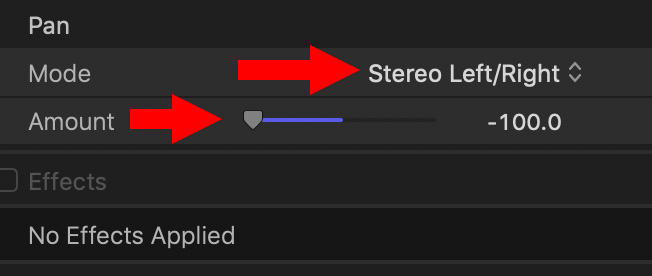 Select the specific channel you want to pan in the Browser or Timeline
Open the Audio Inspector
Change the Pan setting to Stereo Left/Right
Drag the pan slider all the way left, or right, depending
NOTE: If you pan to make lots of edits from the same clip, change the audio in the Browser. That way, when you edit, channel separation and panning is already done.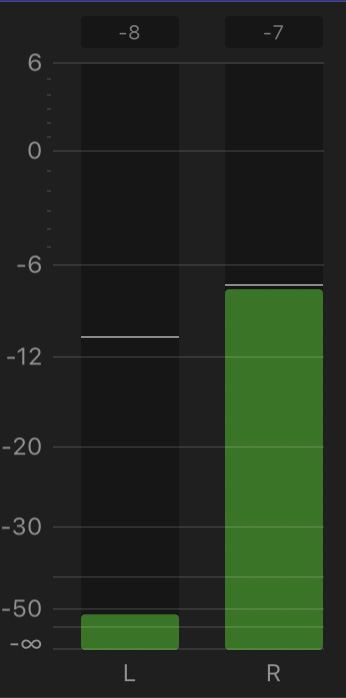 Each channel of audio is now fully separated left and right.
NOTE: This is NOT a good way to do a mix. It will sound very artificial. Most of the time, audio mixes pan speaking voices center and use the stereo stage for music and sound effects.
COOL SECRET TIP

You can save a ton of time by changing all your Browser clips at one time. For example, in this screen shot, we are changing three clips at the same time:
Select all the clips in the Browser that you want to modify
Open the Audio Inspector
Change the Audio Configuration setting

If you also need to control pan, change the Pan setting to Stereo Left/Right.
You'll still need to pan each channel for each clip, because the settings differ between channels, but this is a big time-saver if you have a lot of clips to work with.
---
Bookmark the
permalink
.