Review: Syntech USB-A to USB-C Adapters

If you are looking for adapters to convert a USB-A cable to USB-C, these Syntech USB-C to USB-A Adapters are a great choice.
A few months ago, I purchased a pair of these, probably at Best Buy, because I needed to connect some USB-A devices to my MacBook Pro, which only has USB-C/Thunderbolt ports.
I REALLY like these – so much that I just purchased six more directly from Syntech's website – just in case I lose one.
Product: USB-C to USB-A Adapters
Manufacturer: Syntech
Website: https://syntechhome.com/products/usb-c-to-usb-adapter-1
Price: $8.99 (for 2-pack), other combinations available
WHAT I LIKE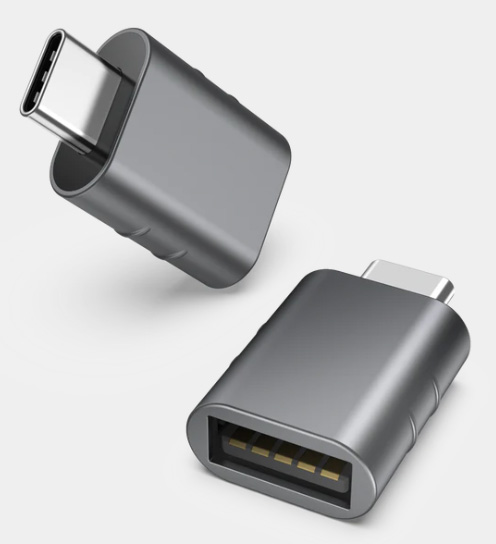 These do exactly what you expect. They convert a USB-A cable so it can plug into a USB-C port.
What makes me so enthusiastic is that these don't slowdown whatever device is attached. These simply move wires around, they don't have any digital innards that require processing time for the signal to move on.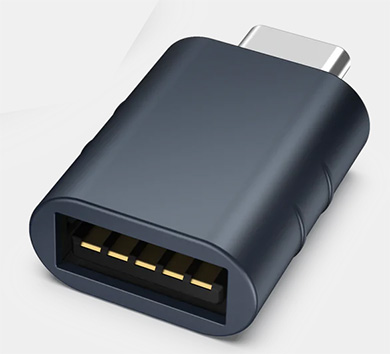 For example, a Samsung T-5 SSD, when connected via USB-C, transfers data at 427 MB/s write and 388 MB/s read. When this adapter is connected, the data transfer is EXACTLY the same. No slowdown. No heat. No excess cable.
These well-built units, wrapped in an aluminum case with a variety of colors, are small, solid, require no extra cable or power, inexpensive and work great.
If you are looking for extra adapters, I recommend these.
---
Bookmark the
permalink
.