QuickTime Player 7 Pro: Merge Files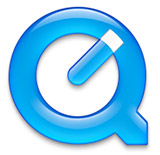 This article came from a comment Tom sent me: "I'm trying to create a .mov file with generic AC3 audio (Dolby Digital Professional). [After compressing in Compressor,] I have two files afterwards: a .MOV file and a .AC3 file. I am not able to integrate the two files so I have [a single] 5.1 movie."
Actually, you can and it isn't hard. You just need QuickTime Player 7 Pro.
NOTE: In order to merge these files, you need to either have, or install, the Pro version of QuickTime Player 7, because this won't work with QuickTime X. You can download it from Apple's website here: http://www.apple.com/quicktime/extending/ Upgrading to the Pro version costs $29.
SOME BACKGROUND
While Compressor can create QuickTime movies with 5.1 surround sound, the custom QuickTime settings inside Compressor only support AAC, not AC3. However, we CAN use Compressor to create a stand-alone Generic AC3 file.
NOTE: Generic AC3 files can be created using any version of Compressor starting with version 3.5 or later. Choose Common Audio Formats, when creating a custom setting.
However, we can use a combination of both Compressor and QuickTime 7 Pro to create a single QuickTime movie containing both files. Here's how.
NOTE: QuickTime Pro can also enable and disable a variety of elements in any QuickTime movie. Read this article to learn more.
COMBINING FILES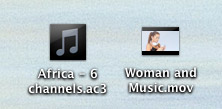 Here are two QuickTime files:
The compressed QuickTime video file (H.264 format)
The compressed surround audio file (AC3 format)
Open both files in QuickTime Player 7 Pro.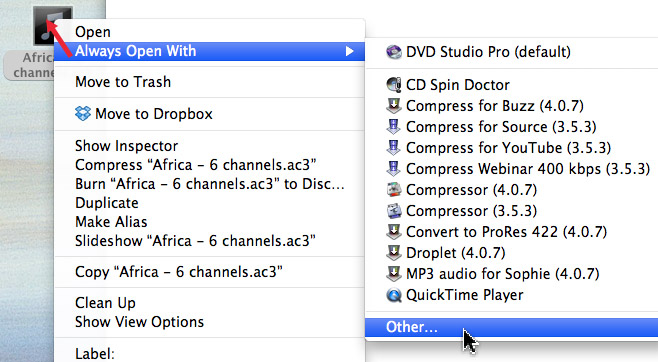 NOTE: Even if QuickTime 7 is installed, the AC3 file won't see it. To open the AC3 file in QT 7, right-click the file and select Other. Navigate to where QuickTime Player 7 is installed and select it.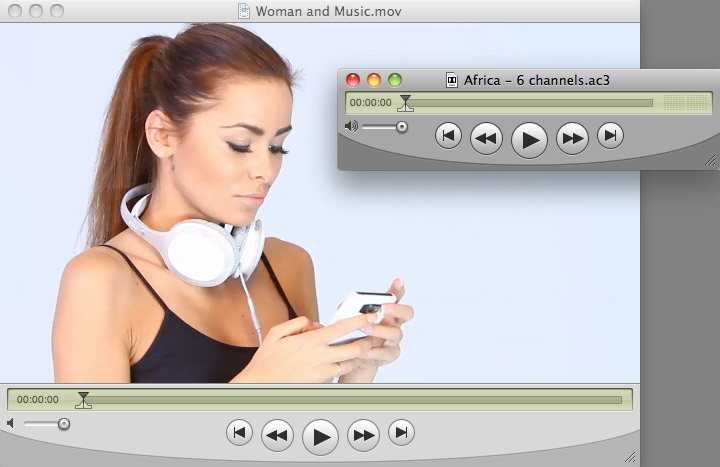 Here are the two files, opened in QuickTime.

NOTE: We can use Window > Show Movie Properties (Cmd+J) inside  QuickTime Player to display the video file's contents. Note that the H.264 video element is there, along with a timecode track, but there is no audio file.

We are going to paste the audio file into the video file. Start by selecting the audio file and typing Cmd+A to select the entire contents of the file. Note that the entire mini-Timeline is dark, indicating the audio is selected.

NOTE: You can copy just a range of the audio by setting an In and Out (the small triangles in the mini-Timeline.)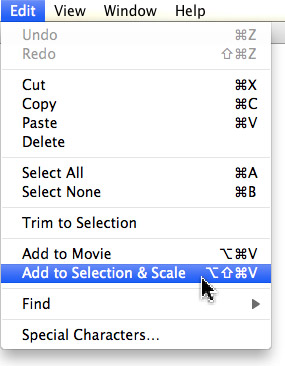 This is the critical step.
Select the video file and make sure the playhead is positioned at the beginning. Then, choose Edit > Add to Selection and Scale.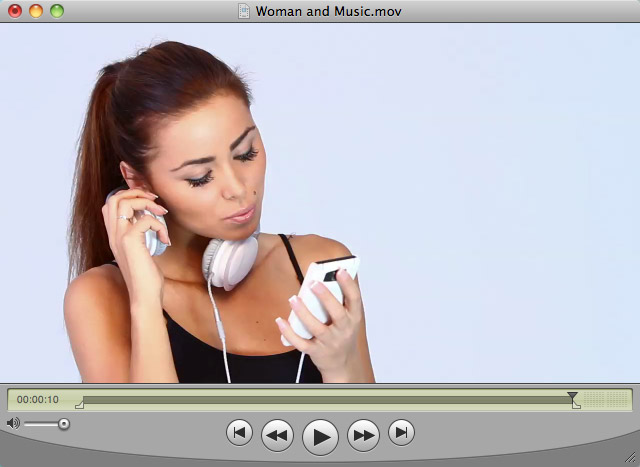 The entire selected audio clip is pasted into the video clip beginning at the position of the playhead (or In). Notice that the mini-Timeline is dark, indicating where the new audio is now located.
NOTE: If you select Edit > Add to Movie, the audio file is pasted at the end of the video file. This is a good way to combine two video clips into one QuickTime file, where one appears immediately after the other.

Click the Rewind button to place the playhead at the beginning of the movie and save the file using File > Save.

Again, checking Window > Show Movie Properties, we can see that the audio file is now included in the QuickTime package. In fact, it's the generic AC3 file that we added from the separate file.
Done.
EXTRA CREDIT
While we used QuickTime Player 7 Pro to create the merged file, the finished file can be played in both QuickTime 7, QuickTime X or wherever fine QuickTime files are played.
While this technique used an AC3 file, this same procedure works for combining any audio file with a video file into a single movie. The only requirement is that QuickTime needs to support all the formats you are combining. The current QuickTime spec allows up to 24 tracks of audio in a single QuickTime movie. Multiple video files can be combined, provided they are added sequentially.
---
Bookmark the
permalink
.
Larry Recommends
Final Cut Pro X 10.4

Edit smarter with Larry's brand-new webinars, all available in our store.
Access over 1,900 on-demand video editing courses. Become a member of our Video Training Library today!
JOIN NOW
Subscribe to Larry's FREE weekly newsletter and save 10%
on your first purchase.