Product Demo: Tiffen Dfx [Video]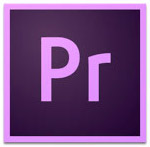 [This is an excerpt from a recent on-line video training: 3rd-Party Plug-ins for Adobe Premiere Pro CC, which you can download from our store. You can also access all our training when you become a member of our Video Training Library.]
Plug-ins are just plain fun. Whether its an extension that takes the Premiere interface where it has never gone before, or a simple effect that creates a unique look for your project, plug-ins take something ordinary and make it extraordinary.
In this short video, host Larry Jordan showcases a very exciting suite of plug-ins from Tiffen called Dfx. These emulate over 2,000 Tiffen glass filters and can create effects from subtle to stunning to startling.
If you are looking for something to add extra "oompf" to your latest project, you need to watch this video.
---
Demo: Tiffen Dfx
TRT: 8:05 — MPEG-4 HD movie
NOTE: This video may not play inside FireFox, if so, please use a different browser.
Our website offers lots more video training in our store.
---
Bookmark the
permalink
.
Larry Recommends
Final Cut Pro X 10.4

Edit smarter with Larry's brand-new webinars, all available in our store.
Access over 1,900 on-demand video editing courses. Become a member of our Video Training Library today!
JOIN NOW
Subscribe to Larry's FREE weekly newsletter and save 10%
on your first purchase.