Premiere Pro: Timeline Marker Secrets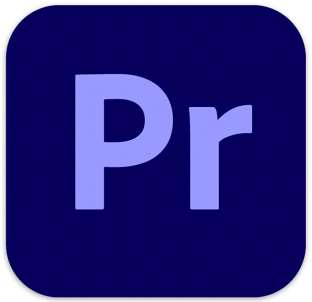 [ I first wrote these for The Inside Tips. I expanded them here. ]
SECRET MARKER TIP #1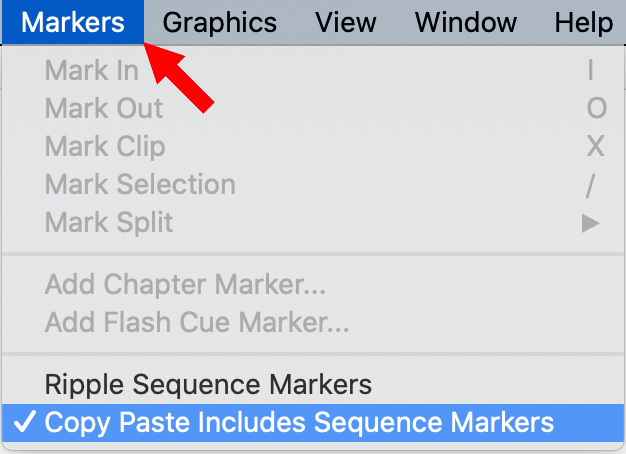 There's a feature in Premiere that's turned off by default that you might want to enable if you use timeline markers a lot. At the bottom of the Markers menu is a choice that is disabled by default: Copy Paste Includes Sequence Markers.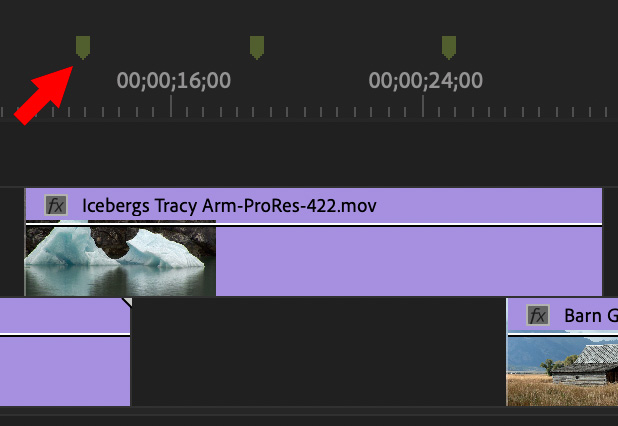 If you are someone who adds lots of timeline markers to your sequence, or uses marker names, colors or descriptions, you probably noticed that when you copy a clip from one sequence position to another all the timeline markers above the clip are lost when you paste. Sigh…
NOTE: This is not true if the markers are in the clips themselves; clip markers always travel with a clip.
However, when you turn this setting on, whenever you select timeline clips that have timeline markers above them, the markers will copy and paste with the clips.
SECRET MARKER TIP #2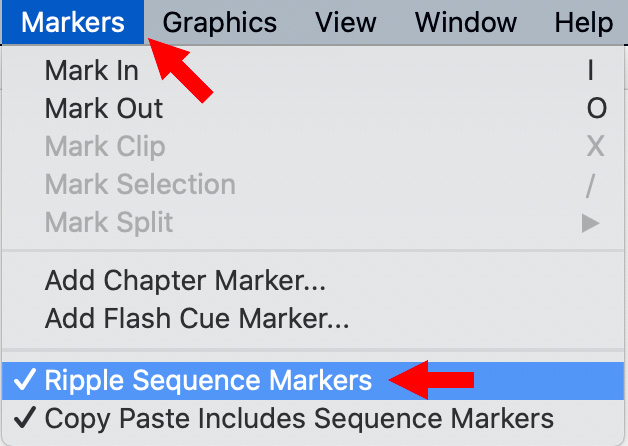 There's another marker secret hidden in plain sight in the Markers menu.
Ripple Sequence Markers, which is on by default, means that when you delete a clip, insert a clip, close a gap or trim a clip, if there are timeline markers above the clip you just changed, the markers will be adjusted as well.
In early versions of Premiere, timeline markers were locked into position, regardless of what you did with your clips.
Now, if you find your timeline markers changing position when you don't want them to, go to the Markers menu and uncheck this option.
SECRET MARKER TIP #3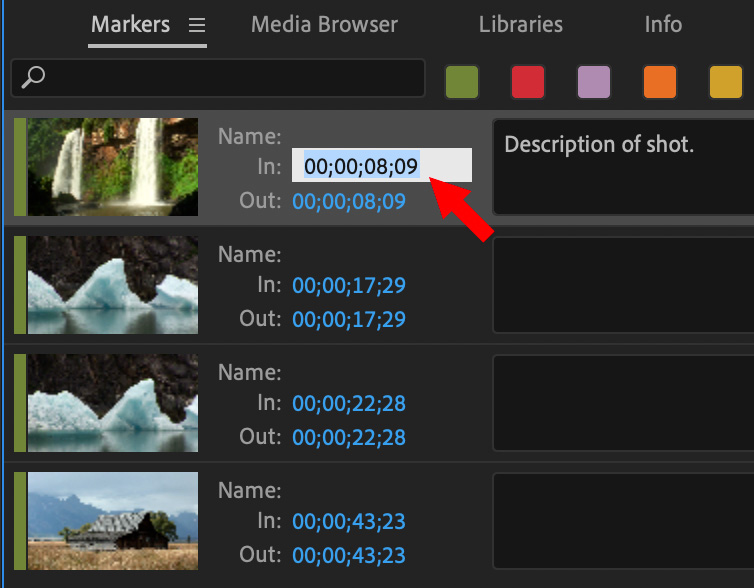 To move a marker, drag it in the timeline. But, to precisely position a marker, select the In for that marker in the Markers panel and enter the exact timecode where you want it to move.
EXTRA CREDIT
You can also use the Markers panel to:
Change the color of a marker
Add a marker duration, to indicate a range
Add a marker description
Jump the playhead to a specific marker by clicking once on the image thumbnail
---
Bookmark the
permalink
.
Larry Recommends
Final Cut Pro X 10.4

Edit smarter with Larry's brand-new webinars, all available in our store.
Access over 1,900 on-demand video editing courses. Become a member of our Video Training Library today!
JOIN NOW
Subscribe to Larry's FREE weekly newsletter and save 10%
on your first purchase.