Premiere Pro CC: Reframe Shots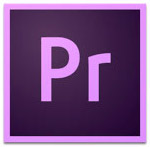 One of the big benefits in shooting high-res media such as 4K is the ability it gives us to reframe shots later during editing. In this article, I show how to do this using Adobe Premiere Pro CC (2014).
NOTE: In a separate article, I illustrate the same process using Final Cut Pro X.
BACKGROUND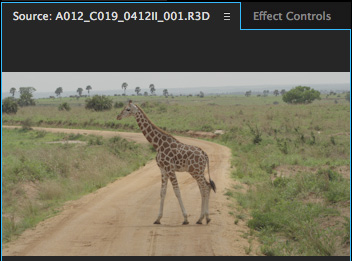 Recently, I went on a safari into the wilds of Africa to shoot video of big game. (Well, um, that story sounds a whole lot more interesting than "I purchased this single stock footage clip.")
As you can see from the file header, this is a 4K R3D file. The shot consists of a giraffe walking into the center of the road, then turning to look at the camera. This is a single wide shot, which works fine.
But it would work even better if I could cut to close-ups showing its feet and face. Except, how?
That's the cool part. Because the frame size of my sequence is smaller than the frame size of the source media, Premiere gives us some very nice reframing options that won't damage the image quality.
EDITING

To start, I created a sequence at the size I want to use for final output, but in all cases, smaller than the size of the source image.
When I edit the giraffe clip into the Timeline, Premiere asks if I want to change the sequence settings to match the clip. Select Keep existing settings for this process to work.

Next, before doing any editing, right-click the clip and select Set to Frame Size.
NOTE: Here is an article comparing "Set to Frame Size" with "Scale to Frame Size."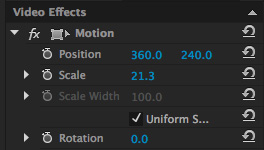 In Effect Controls, notice that the image has been scaled to 21.3% of its original size. This allows the image to fully fit the frame of my sequence, while still allowing lots of flexibility in reframing the shot. ("Scale to Frame Size" does not provide this same flexibility.)

I next edited this clip into the different shots I wanted:
WS walking into road
CU of feet walking
WS continuing to walk
CU head turning to look at camera
NOTE: While I'm taking all four shots from the same master shot, I could just as easily be working with different shots, or different takes of the same shot. The process is the same.
Since the first and third shots are the same, we don't need to make any changes to them. We only need to adjust the shots that we want to reframe: the second and fourth.

Place the playhead into the shot you want to modify and select the clip. In this example, I'm reframing the second shot.

In Effect Controls, adjust Scale and Position to reframe the shot as you want.
IMPORTANT NOTE: In order to retain maximum image quality, do not scale any clip larger than 100%. Larger percentages start looking soft and "blocky."

Now, select the last shot and, in Effect Controls, adjust Scale and Position to get the close-up that adds the emotional finish you want to your scene.
Ta-DAH!  Done.
SUMMARY
The benefits to this technique are that you can easily edit a master shot into a variety of related close-ups quickly and easily.
The limitations of this technique is that you can't change the camera position, nor can you adjust the depth of field or lighting as would normally occur when changing angles.
Still, this can be a really useful technique when you need something that you didn't shoot.
---
Bookmark the
permalink
.
Larry Recommends
Final Cut Pro X 10.4

Edit smarter with Larry's brand-new webinars, all available in our store.
Access over 1,900 on-demand video editing courses. Become a member of our Video Training Library today!
JOIN NOW
Subscribe to Larry's FREE weekly newsletter and save 10%
on your first purchase.