Planning Storage Needs for Video Editing [v]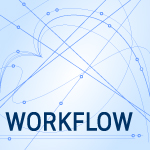 [This is an excerpt from a recent on-line video webinar: "Media Management, File Sizes & Video Formats" which is available as a download in our store, or as part of our Video Training Library.]
EXCERPT DESCRIPTION
In this short video tutorial, Larry Jordan discusses the impact of video frame size, frame rate and codec on storage capacity and video editing, whether you use Adobe Premiere Pro or Apple Final Cut Pro X.
---
Planning Storage Needs for Video Editing
TRT: 7:06 — MPEG-4 HD movie
---
WEBINAR DESCRIPTION
Without question, the most frequent questions we get involve working with media. Before we can even start editing, we need to figure out what to do with all the files generated on set. This Q&A session, hosted by Larry Jordan, answers and explains common media problems and storage requirements for editors using both Premiere Pro and Final Cut Pro X.
Topics covered during this webinar include:
How file size and frame rate affect storage
Planning storage bandwidth and capacity
Integrating multiple video formats into the same project
Why and when to work with proxies
The impact of 8K video on editorial workflow
Sharing media between editors
If you are spending more time wrestling your media instead of editing, this session is for you.
Visit our website to see lots more video training in our store.
---
Bookmark the
permalink
.
Larry Recommends
Final Cut Pro X 10.4

Edit smarter with Larry's brand-new webinars, all available in our store.
Access over 1,900 on-demand video editing courses. Become a member of our Video Training Library today!
JOIN NOW
Subscribe to Larry's FREE weekly newsletter and save 10%
on your first purchase.