Multiple Views in a Motion Project Helps You Work Faster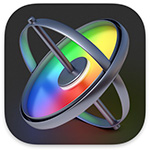 There's a small icon, hidden in the top right corner of the Motion interface, that you may have overlooked. This is understandable, because, most of the time, it doesn't do anything.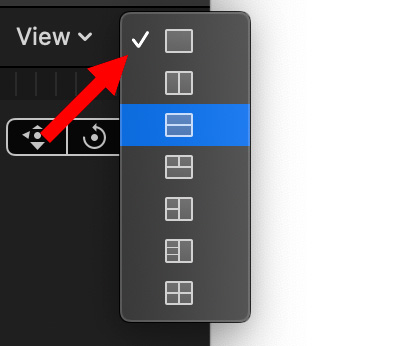 However, once you add a camera or lights to a project ( Object > New Camera ), this "view" icon provides multiple views into your project, which, when working with lights or cameras, can be very useful.
NOTE: Here's a tutorial that describes how to add lights to a Motion project. And this tutorial explains how to use multiple cameras to a Motion project.
GET STARTED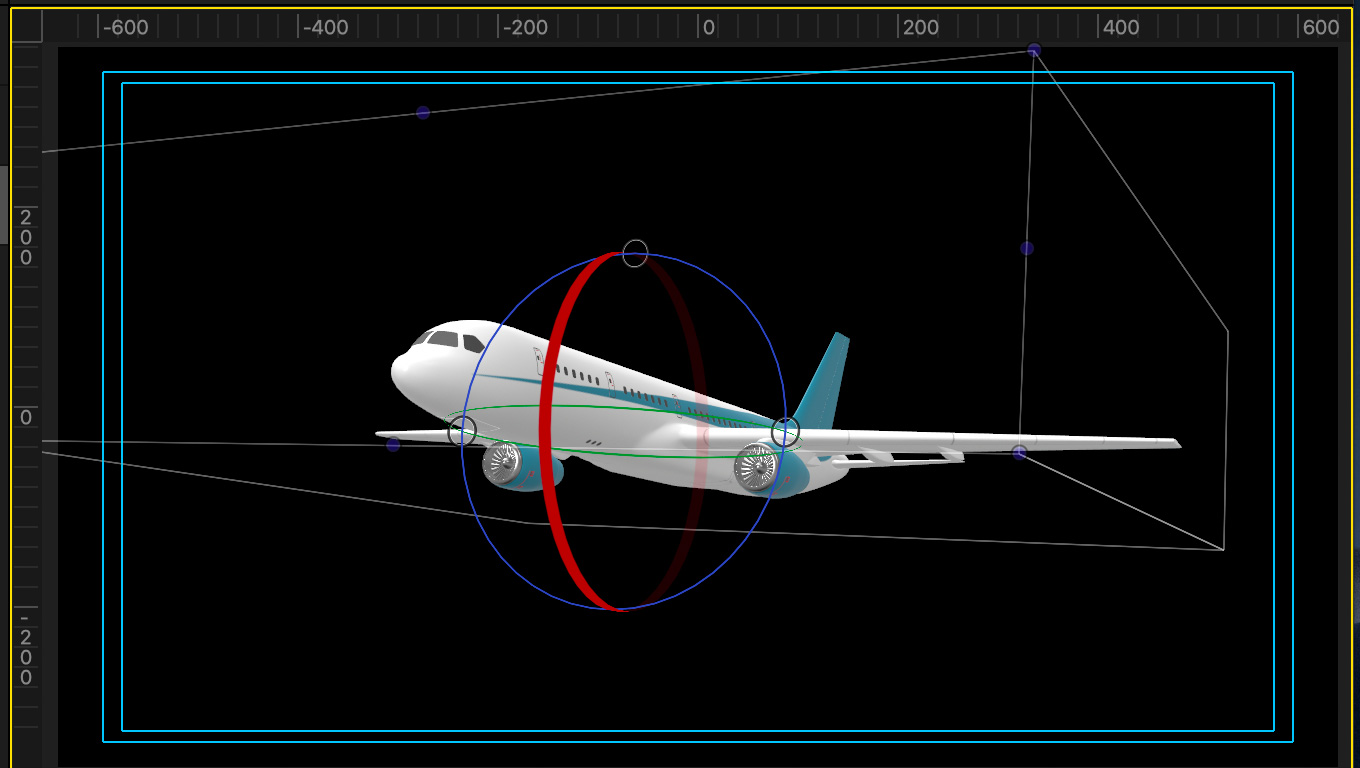 Here is a 3D model of a plane (Library > 3D Objects > Airplane).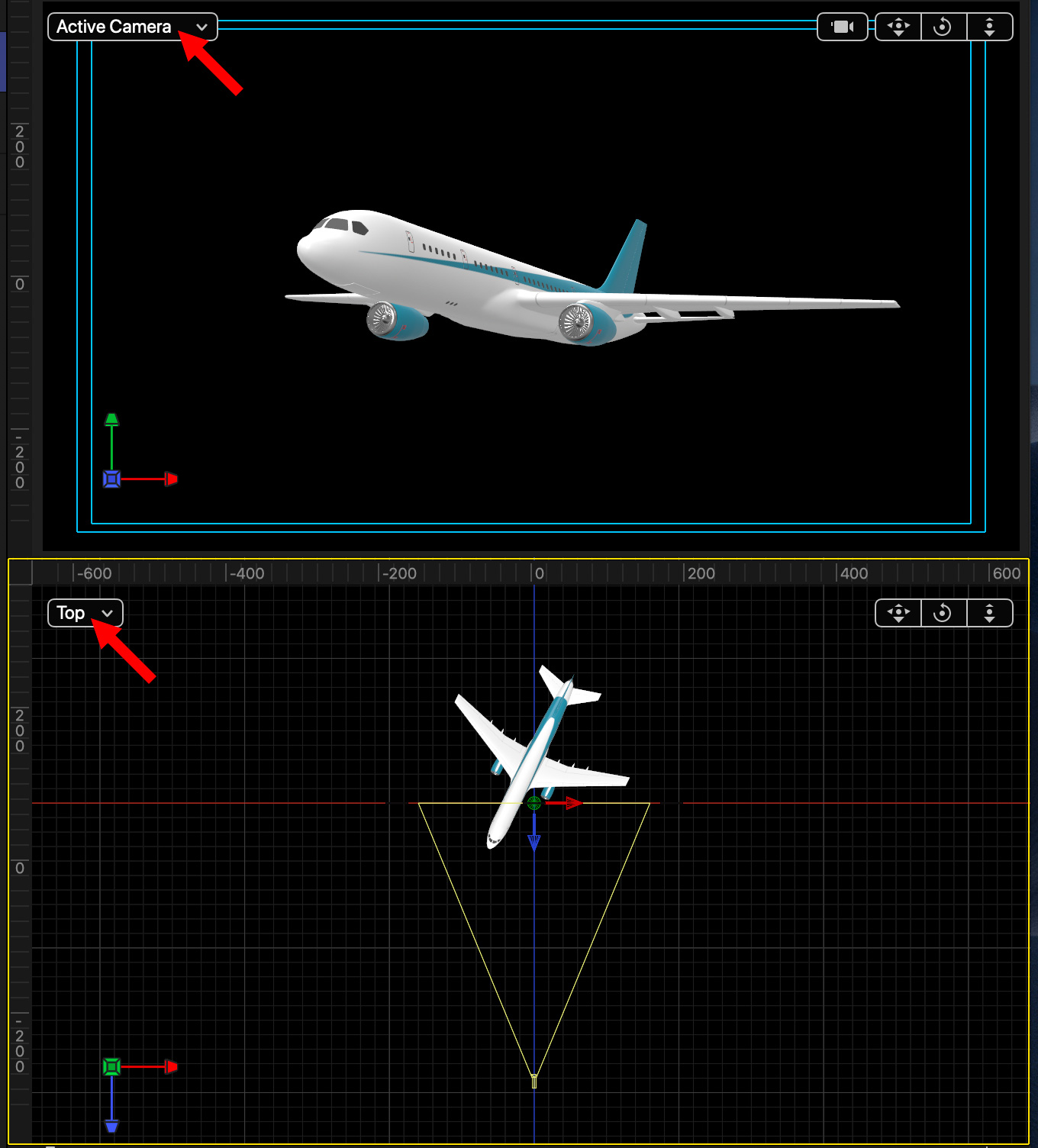 Go to that View icon menu in the top right corner of the viewer and choose a different view. In this screen shot, I selected two views, stacked. The yellow box indicates which view is "active."
NOTE: The maximum number of simultaneous views is four.
In the top left corner of each view, indicated by the two red arrows, you can change the angle. In my case, when working with lights or cameras, I like using the Top view because it helps me stay oriented. Why? Because it resembles an architectural floor plan.
When you play the project, the view surrounded by a yellow box – the "active view" – will play in real time. The other views update when playback stops.
Multiple views simplify working with cameras and lights because you no longer need to switch back and forth between angles for making changes or viewing the results.
Cool.
EXTRA CREDIT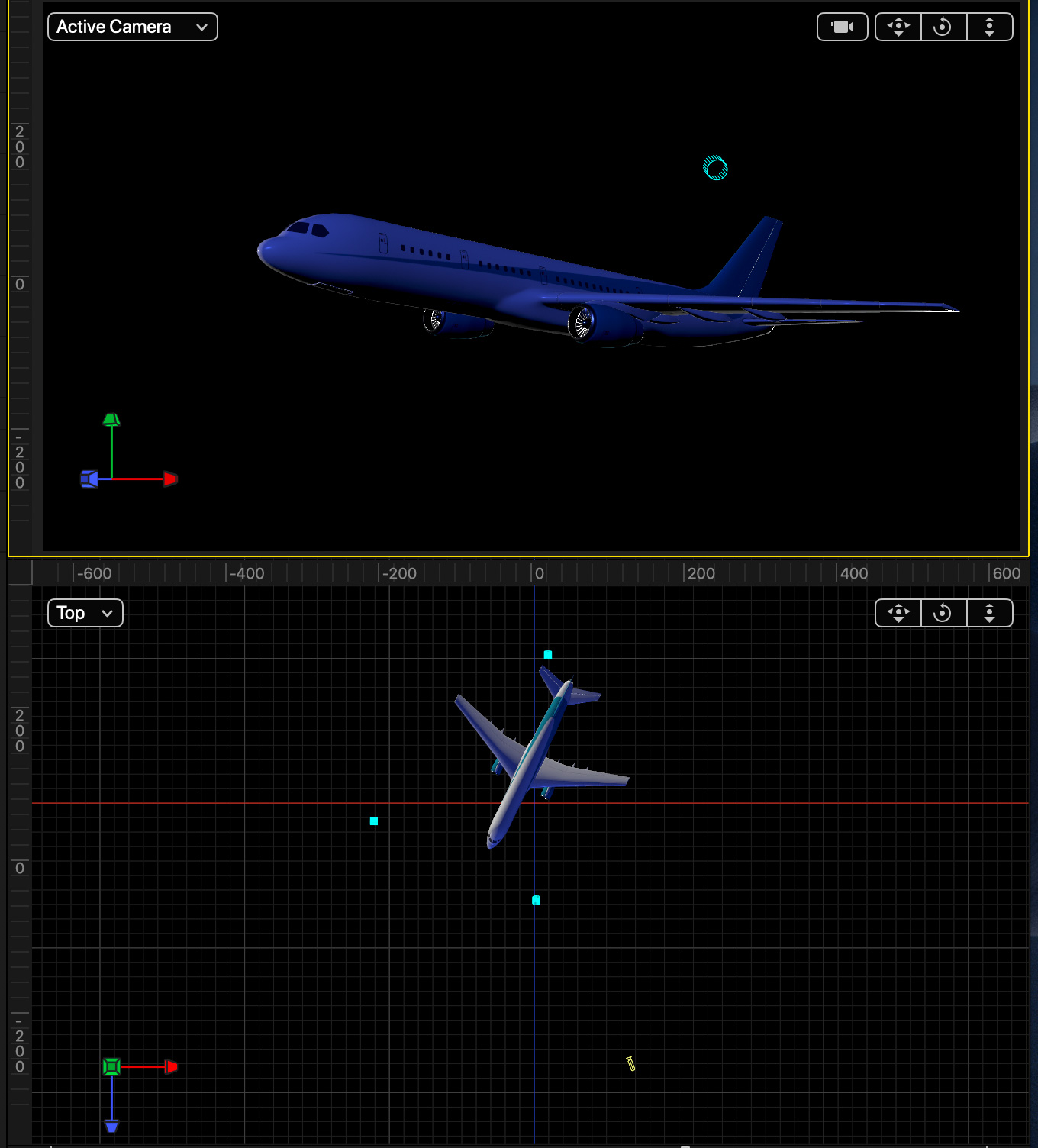 In this screen shot, I added lights, as well as a camera. In this tutorial, I explain how these lights were added and adjusted.
---
Bookmark the
permalink
.