KEXTS are Going Away! What Does That Mean to Media Creators?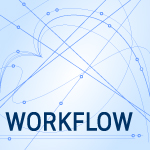 When I upgraded to macOS 10.15.4 earlier this week – which went fine, by the way – I saw an error message that future versions of the macOS would no longer support kernel extensions (KEXTs). The note went on to say that this would affect my mouse and anti-virus software. (Your note will vary depending upon what you have installed on your system.)
NOTE: The principal reason behind switching from kexts to system extensions is a significant improvement in computer security. As well, this change also affects virtually every Hackintosh (PCs running macOS software).
This message is an outgrowth from Apple's 2019 WWDC (World-wide Developer Conference) where it announced plans to deprecate macOS kernel extensions and replace them with a new mechanism called "system extensions." (System extensions were introduced in macOS Catalina (10.15.0) in September of last year.)
Apple's on-screen note said I should contact the affected developers to get an update.
So, I contacted support at Contour Designs about my Unimouse and got this response: "Thanks for reaching out to us. Our developers are aware that the current driver will be incompatible with the next version of macOS, and we'll be releasing a compatible version of the driver on our website once the newer operating system is released."
ZDNet has an excellent article that explains this change in more detail:
Both kernel extensions and system extensions serve the same purpose. They allow users to install apps that extend the native capabilities of the macOS operating system.
Apps install kernel/system extensions that allow them to perform operations for which macOS has no native features or functions. Mac antivirus software, firewalls, VPN clients, DNS proxies, USB drivers, and others, all make use of kernel extensions.
The difference between these two new extension systems is that the older kernel extensions execute their code at the macOS kernel level, while the newer system extensions run in a more tightly-controlled user-space.
While not as life-altering as macOS Catalina dropping support for 32-bit media codecs, the lack of support for kernel extensions means that, before we upgrade to the next major version of the operating system, we need to make sure that all the gear we have attached to our system will still work.
NOTE: At this moment, I don't know of a way to determine which software or hardware will be affected by this change, aside from the note we get during the upgrade. I reached out to Apple to see if they provided a utility that we could use. I'll update this article if/when I get new information.
EXTRA CREDIT
---
Bookmark the
permalink
.