FCP X: Export the Best Image Quality Using ProRes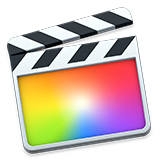 I was doing some research recently to figure out the best way to export media from Final Cut Pro X. Here's what I learned.
SIMPLE EDITS
Let's say you shot a video using any 4:2:2 or 4:2:0 codec – in other words, just about any non-RAW codec. For example, most Panasonic and JVC cameras shoot 4:2:2 while most DSLR's shoot 4:2:0.
NOTE: The numbers refer to the amount of color information recorded by the camera, compared to gray-scale data. In general, 4:2:2 images provide more color fidelity than 4:2:0. RAW formats shoot 4:4:4, which provides the greatest amount of color information.
For this example, let's say the camera native format was 4:2:2. After editing and color grading, I'm ready to export my final project. Is there any advantage to exporting ProRes 4444 master files, rather than ProRes 422?
I learned that the answer depends on the nature of your edit. If you are simply transcoding 4:2:2 camera native media to ProRes 4444 or doing a cuts-only edit of 4:2:2 material, then there's very little advantage to exporting ProRes 4444 because the original chroma source is being interpolated or "synthesized" into the new color space. (This is similar to playing a 1080p source on a 4K display where the display is doing the upscaling. No new data is created.)
ProRes 4444 does apply a little less compression than ProRes 422, so you might have a little more quality headroom, but ProRes 422 and 422HQ are already very high quality. Also keep in mind that ProRes 4444 uses 1.5x more storage than ProRes 422HQ, and almost 2x more than ProRes 4222 for the same frame size and frame rate.
WHERE TO CHANGE SETTINGS
Let's say we want to export using ProRes 4444, should we change the project settings or simply change the export settings. Specifically, does FCP X re-render everything in the project to meet the new export settings?
Here, the answer is more nuanced.
If you disable background rendering and never render your project, then it doesn't matter what codec you select for the "Render Codec" project setting. Everything will be rendered from the source media during export.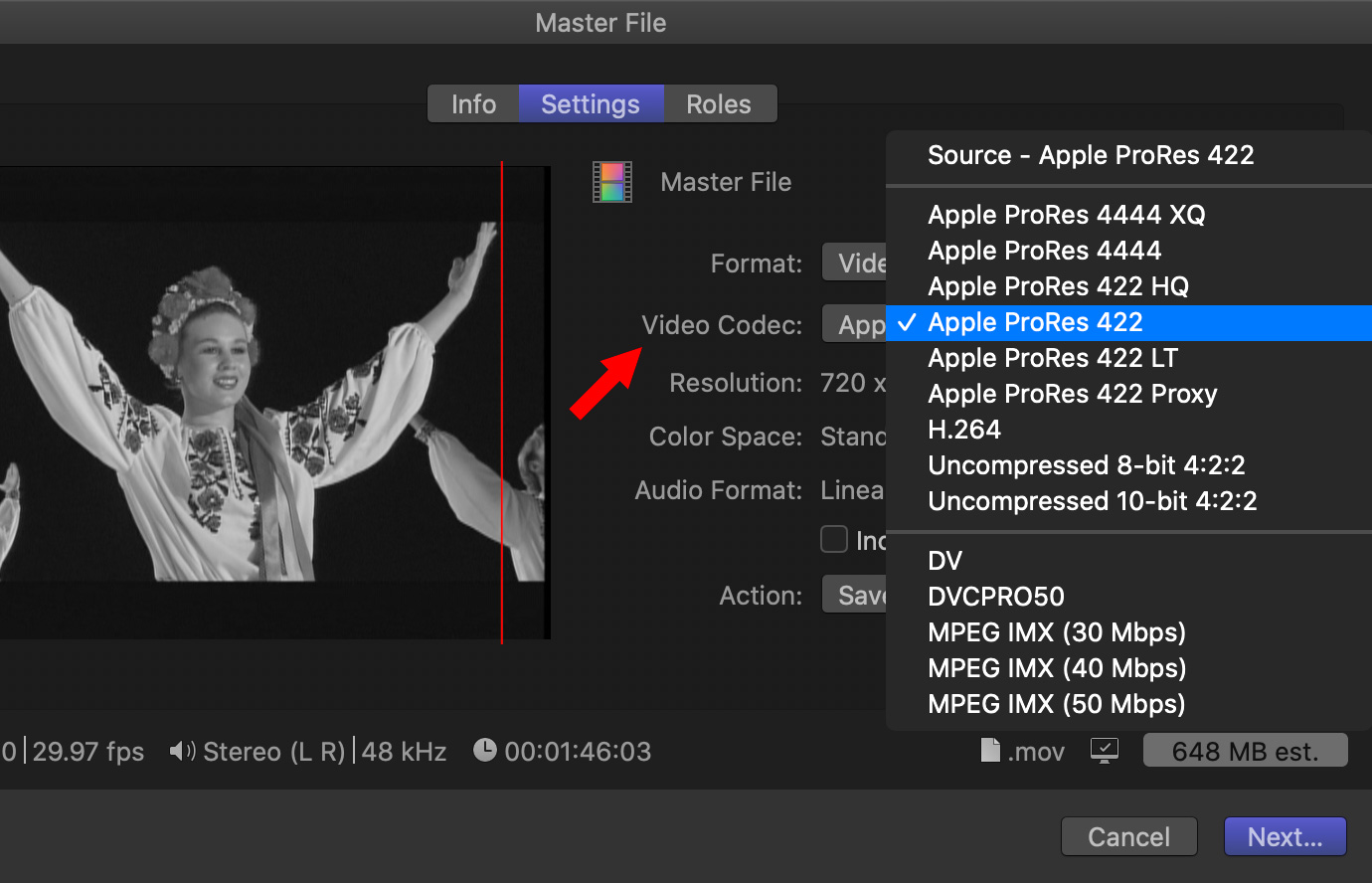 However, if you have render files, then the answer depends on whether you are using File > Share > Master File to a ProRes video codec.
If you use File > Share > Master File to a ProRes codec:
Your render files are only used if your render codec exactly matches the export codec. If so, then the rendered frames will be copied directly into the output file, which will accelerate the export process. If the render codec doesn't match (like you rendered in ProRes 422 but you are exporting to ProRes 4444) then the ProRes 422 render files won't be used. The export will be performed using the original source media.
If you use any other Share codec:
Your render files *will* be used and therefore it is *very* important to set your render codec to ProRes 4444 if you intend to export to ProRes 4444. Otherwise you put yourself at risk for the ProRes 4444 export to be a transcode of your ProRes 422 render files!
PICK THE BEST OPTION
After this research, here are my take-aways:
Set your project settings to the format you want to export.
If you shot using H.264, MPEG/4, HEVC or any other highly-compressed format, edit and export a master file using ProRes 422.
If the exported file is going to end up being transcoded to H.264 or HEVC for delivery (e.g., YouTube, OTT, broadcast) then at that point it's going to 4:2:0 anyway, so I don't see much of a need to use ProRes 4444 personally.
If you shot using RAW, Log-C or ProRes 4444 – or if your source materials were created on a computer, say as a Motion project – edit and export a master file using ProRes 4444.
If the exported file is going to be handed off to another stage for further post production work, and especially if the file contains any "true 4:4:4" sources or Motion graphics content, then ProRes 4444 might be worth it.
---
Bookmark the
permalink
.
Larry Recommends
Final Cut Pro X 10.4

Edit smarter with Larry's brand-new webinars, all available in our store.
Access over 1,900 on-demand video editing courses. Become a member of our Video Training Library today!
JOIN NOW
Subscribe to Larry's FREE weekly newsletter and save 10%
on your first purchase.