Free (or Important) Resources for Video Editors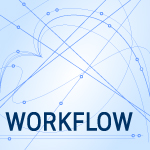 Here is a collection of more than two dozen websites providing resources for media professionals. Most of these are free. Other are simply important to know about.
If I missed your favorite, tell me in the comments and I'll update this list.
NOTE: I also keep this list available on my website.
---
LarryJordan.com — A comprehensive training website for Adobe and Apple media software featuring 2,700 written tutorials and hundreds of hours of video training.
The Inside Tips – Free weekly newsletters covering: Apple Final Cut Pro X, Apple Motion, Adobe Premiere Pro, Codecs & Media, Visual Effects and Random Media Weirdness. Written by Larry Jordan.
2 Reel Guys – Webisode series hosted by Norman Hollyn and Larry Jordan on the art of making a film, without going to film school.
Apple System Status – A real-time display showing all Apple services and their status.
Artlist.io – Provides subscription-based royalty-free music and effects.
Audiio.Pro — Get unlimited music + sfx for your videos and a license that covers any platform in the world.
Audio Design Desk (ADD) – A Digital Audio Workstation merged with an enormous royalty free library that uses AI to assist editors in creating sound for their videos 10x faster than any other software.
BlastwaveFX.com – Outstanding and extensive sound effects library recorded by Rick Viers.
Creative Cow – This site covers virtually every known creative tool. Worth visiting on a regular basis.
EditMentor — A website offering online training on story-telling for editors.
EditStock – Providing sample scenes and footage you can use to practice your story-telling and editing.
FCP.CO – A UK-based web resource covering Final Cut Pro.
FilmIndependent – Non-profit arts organization that supports independent film and filmmakers.
FreeVisuals.net – Free presets, LUTs, templates, and more. Emphasizes After Effects.
Future Media Concepts (FMC) – Apple certification exams for Final Cut Pro editors.
Getty Images – The 800-pound gorilla of stock footage, news, celebrity, and video collections.
Indiewire – Movie news, reviews, union developments, and industry gossip.
L.A. Creative Pro User Group – Everything you ever wanted to know about everything in post. Excellent forums.
L. A. Post-Production Group – This user group covers all of post-production, without being tied to any specific software or hardware.
MotionArray.com – All-in-one video & filmmakers platform including templates, presets, motion graphics, plugins, music, sound effects, videos and photos.
NoFilmSchool – Stories that make us better filmmakers — no film school required.
Pexels.com – My favorite site for free images and video for projects and posts.
Philip Hodgetts Blog – Probably the most insightful blog on the post-production industry.
Pond5.com – Extensive library of stock footage, music, sfx, After Effects templates, photos, 3D models, PSDs & illustrations.
Post Magazine – A weekly magazine covering the entire post-production industry.
Post-Perspective.com – Interesting interviews with filmmakers who matter. Edited by Randi Altman.
PremiumBeat.com – Covering video production, filmmaking, video editing, post production & music.
Ripple Training – Steve and Mark provide training, plugins and resources for a variety of software.
Shutterstock.com – Millions of professional stock photos and videos. They also have a great blog.
SmartSound.com – High-quality, royalty-free music that you can adjust for mix and duration.
Storyblocks.com – Subscription-based royalty-free music, images, and templates.
---
Bookmark the
permalink
.