First Look: Yamaha HS5 Monitor Speakers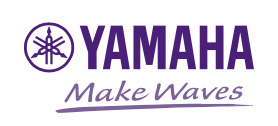 [ Read my Product Review Disclosure Statement here. And, for clarity, I purchased these speakers for my own use. ]
I'm not an audio engineer, loaded with test equipment, I'm just a video editor who wants to hear what his video projects actually sound like. And, for me, the Yamaha HS5 Powered Monitor Speakers are exactly what I need.
EXECUTIVE SUMMARY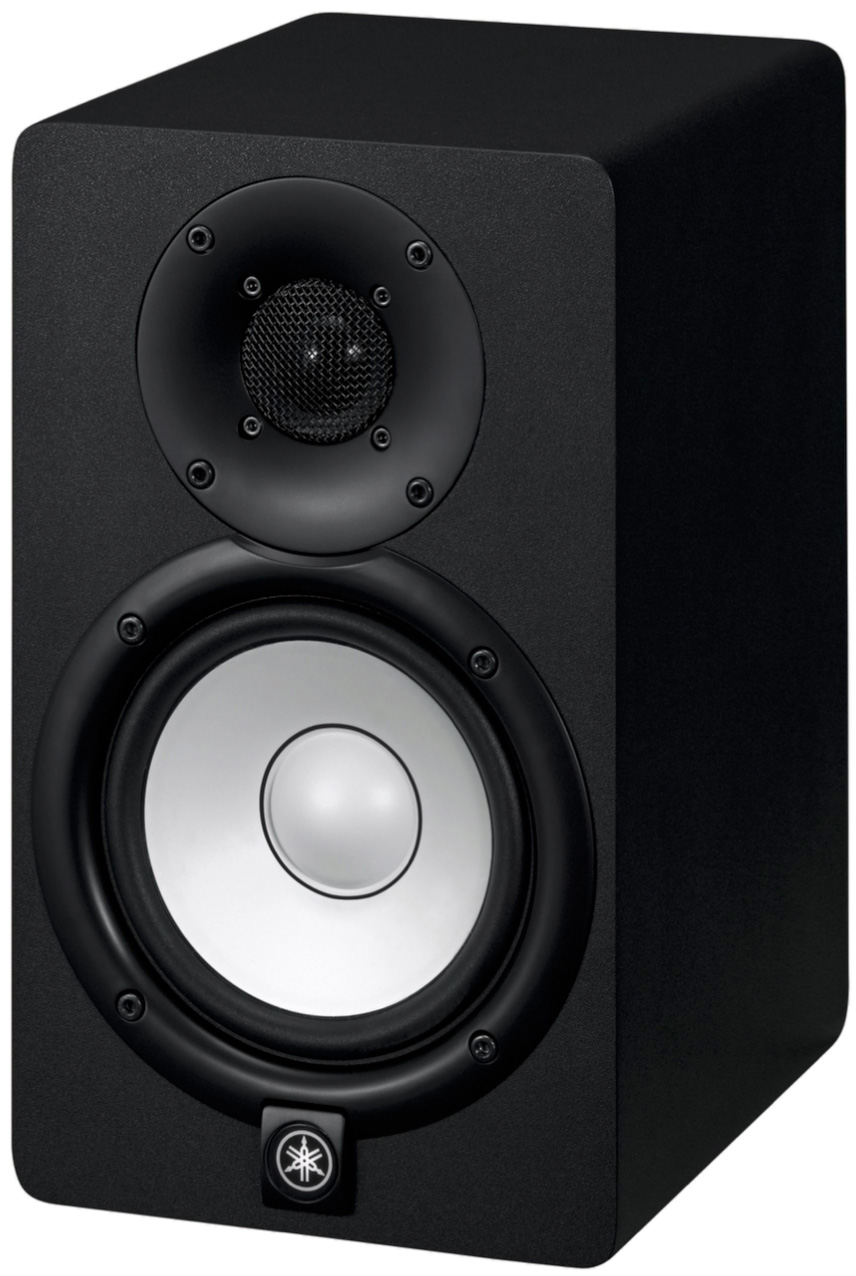 "Ever since the 1970's the iconic white woofer and signature sound of Yamaha's nearfield reference monitors have become a genuine industry standard for a reason – their accuracy. Unlike studio monitors with added bass or treble frequencies which may sound more flattering at first, HS Series speakers were designed to give you the most honest, precise reference possible, providing an ideal sonic platform to build on throughout the mixing process." (Yamaha website)
Yamaha makes monitor speakers in three sizes, each with either a white or black case:

NOTE: Human speech starts around 175 HZ, with human hearing maxing out around 20kHz; less if you are older.
The 5″ desktop speaker is more than enough to fill an edit suite with clean sound, with plenty of power left over. The larger speakers would be useful if you are mixing a lot of boomy explosions, or need to hear a few more notes at the low-end of a bass guitar.
NOTE: A secret to quality audio playback is that you want to leave some power in reserve for transients to during playback. For this reason, I generally play my speakers around 30% of full volume.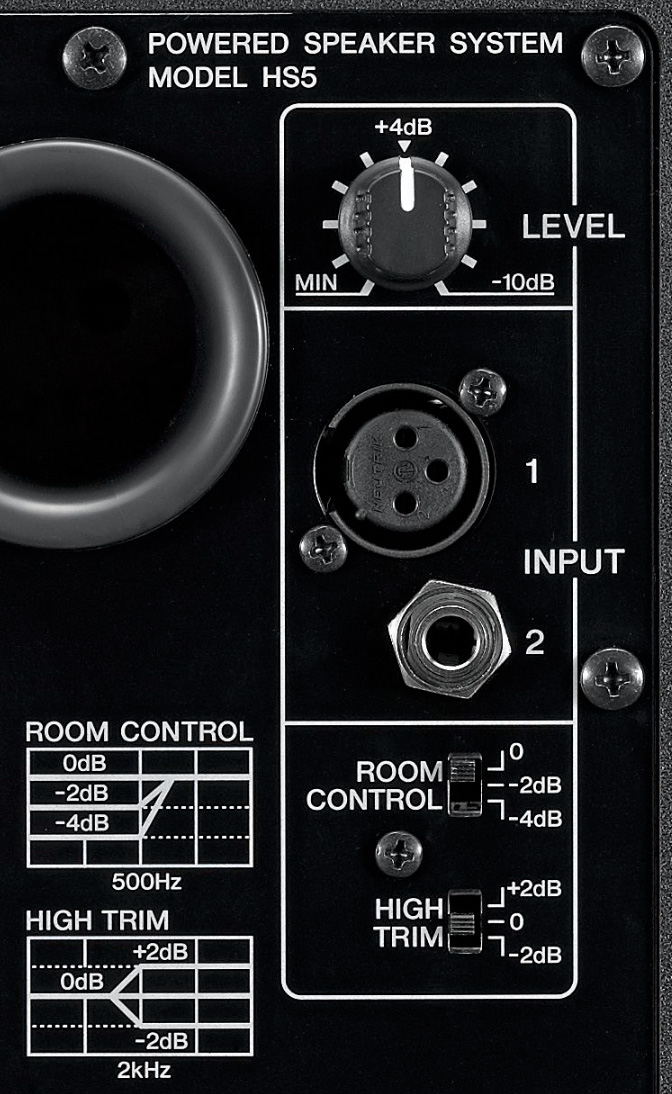 Controls on the back include:
Power switch and AC cable connection
Room Control and High Trim response controls
XLR and TRS phone jack inputs accept balanced or unbalanced audio signals
Volume control
The sound these monitors produce is very clean, crisp and rich that fills the space. If you are looking for accurate, high-quality sound in a small space, give these Yamaha monitor speakers a good listen.
Manufacturer: Yamaha
Product: Yamaha HS5 powered monitor speakers
Website: https://usa.yamaha.com/products/proaudio/speakers/hs_series/index.html
Retail Price: $252.00 (US) per speaker. (Available at many audio retailers for much less.)
BACKGROUND
My first monitor speakers were the M8 from mAudio. These looked really cool with massive 8″ woofers, but totally overpowered the small room in which I placed them. My next speakers were M5, also from mAudio.
But, one the M8's died and couldn't be repaired. Then, my 3-year-old granddaughter decided that the M5 tweeters looked better when they were pushed in; with her thumbs.
Sigh… time for new speakers.
I've wanted the Yamaha's ever since I first heard them in a listening room many years ago. Now, as I set up a new edit room, I had an excuse to get them.
The first time I heard audio through them, the difference was amazing. Clean, clear and with power to spare. Plus a nice rich bass without requiring a sub-woofer. I'm looking forward to listening to these for a long time to come. Oh! And the small tweeters are covered with a wire screen, so they are granddaughter-safe.
---
Bookmark the
permalink
.